Brit-Am Now no. 1312
March 9 2009, 13 Adar 5769
Contents:
1. The Brit-Am Web-Site Updates on Traffic etc.
(a)
Alexa


(b) Some Figures from Brit-Am Server (

Seanic

)
2. South African

Afrikanner

Asks About Possible Jewish Origins.
3. Edward Anderson: Brit-AM "work among the Lost Tribes IS bearing fruit"
4. Robert: Daniel could be onto something
5. A Belated Tribute to Raymond McNair








1. The Brit-Am Web-Site Updates on Traffic etc.


(a)

Alexa


Figures Generally Considered of Uncertain Reliability
Brit-Am Site on Alexa
http://www.alexa.com/data/details/traffic_details/britam.org
Britam.org has a traffic rank of: 805,089 (world-wide)
United States 235,393

Percent of global Internet users who visit this site
0.00011%

Page Views per user for Britam.org:
The number of unique pages viewed per user per day for this site 2.3
[cf. Figures given by Seanic in excess of 4 pages per day.
Either way relatively speaking it is considered a good figure.]

Britam.org users come from these countries:

United States 55.3%
Other countries 44.4%

Speed: Very Fast (83% of sites are slower), Avg Load Time: .8 Seconds
Other sites that link to this site: 91
Britam.org was first registered on: 12-Jan-2002.



(b) Some Figures from Brit-Am Server (

Seanic

)


Top 20 of 4062 Total URLs

0.11% /HebrewTypes.html
0.16% /anthropology.html
0.16% /ContentsSubject.html
0.22% /khazars.html
0.06% /dan.html
0.02% /judges/judges12.html
/now/now430.html
/now/
/Questions/QuesAfghanistan.html
/CamReaAssyria.html
/Questions/QuesSymbols.html
/books.html
/the-Tribes.html
/kings.html
/Proof/ProofsIntro.html
/tribes.html
/picturesYair/afghanistanethnic2.bmp
/tamary-tu.mp3
/HebrewTypes3.html
/benjamin.html
/CushiteWoman.html
/Questions/QuesTarshish.html
/Broadcasts/lectureOne2.mp3
/NowDirectory.html
/Rose.html
/judah.html
/CompleteExile.html

Average Visits per day: ca.
1037

Average Number of Pages Veiwed per Visit ca. 4 plus.
cf. Alexa who reported only 2.3.
No of Visits in Past Year estimated at ca. 390,000

---
---

2. South African

Afrikanner

Asks About Possible Jewish Origins.


CS wrote:

Shabat Shalom,

I have looked at your articles on the web, and I find it tremendously interesting. I am a South African and I am currently studying a course on Hebraic roots in ministry, and eversions, I have started with this, I hade this feeling to find out if I am from Jewish descent. However, it landed up been not such an easy task to find out. Can you maybe help to point me in the direction to find out more on this please?

I thank you for your time.

Christo Swanepoel
================================================
================================================
Brit-Am Reply:
Shalom,
Your question brings up a number of issues:
(a) Search for Jewish Origins.
I would guess by your name that you are of Afrikanner Boer origin though this name is also found elsewhere.
public profiler/world names
http://www.publicprofiler.org/worldnames/
gives the name as Dutch in origin though interestingly enough most of those who bear such a name today seem to be located in Britain or North America.
Regarding Jews in South Africa.
Jews reached South Africa from the very beginning.
Many intermarried with the Afrikanner community and became part of it.
Even though the Afrikanners on the one hand could be often prejudiced against Jews they were also accommodating.

A Jewish visitor from South Africa told me that on a day-to-day basis he personally preferred the company of the "Dutch" Afrikanners to that of the "Anglos" and that many Jewish girls had married Boer boys.
The Afrikanners also often had large families and many are somehow related to each other as shown by genetic studies.

You could be of Jewish descent.
We would suggest:
Get all the genealogical information you can.
Contact several of your relatives if possible.
Do not rely on one source.
Join at least one if not several of the DNA Geneaological Discussion groups (they exist) that concentrate on your name and/or on the names of people from the community of your parents.
Read their Archives, ask questions, "lurk" around until something comes up.
Do a DNA test. This could turn out to be a waste of money but there is also a chance that it could give you an informational lead.
In the long run anything that maintains your interest will have been worthwhile.
Keep at it and sooner or later the situation will become clearer.
Be prepared to have to go down some trails that lead nowhere or that mislead you altogether.
Lately we have had several people from South Africa writing to us with similar questions.
They have all been Afrikanners.
Interesting is it not?
Who knows if they all do not belong to the same group searching for the same Jewish ancestor way back there in the early days?
Things like that do happen.
In fact they happen all the time but we take them for granted or are too obtuse to notice them.
================================================
(b) Why is it Important?
Even if you have Jewish ancestry this will not make you Jewish.
If your mother is Jewish you are Jewish.
If your mother changed her religion before you were born it could be a problem.
If the grandmother of your mother was born Jewish but changed her religion you would be considered non-Jewish from a religious point of view. If the changeover occurred after that it gets complicated.
I understand you do not believe in Judaism anyway?
You may want to know in order to identify.
Tribal ancestry goes by the father.
We all are interested in our forebears. This is natural. In our age interest in this subject is intensifying.
Pornography and Geneaology are the two most requested themes on the Web.

Anyway,
Bri-Am is interested in the Lost Ten Tribes and in Tribal Origins.
Perhaps you are not of Jewish origin but instead from one of the other Israelite Tribes?
If such is the case it would also be worth knowing about., would it not?
God bless you
Yair Davidiy

---
---

3. Edward Anderson: Brit-AM "work among the Lost Tribes IS bearing fruit"
Re: Brit-Am Now no. 1311

Dear YAIR,
As I read the responses from the "Ephraimiters," I hope you notice that your work among them IS bearing fruit!!! We ARE awakening to WHO we are and WANT to be coming back to Torah, the Land, and the Covenant, but...the MAIN problem here is that Judah does NOT know of these facts. They claim sovereignty over ALL of the Land, which is ok, but they are so willing to give Samaria to Terrorists, for FREE, yet, try to convince them to give this Land to the descendants of their Brothers, and they demand "proof" which they will never accept, not even if you showed them ALL historical proofs or even DNA, for that matter. I don't have any answers for this problem except that maybe you need to direct MORE of your studies towards those in the Israeli government to open their eyes that it would be MORE advantageous to have Torah believing Anglos as neighbors, than what they have now. At any rate, please note that your work among the Lost Tribes IS bearing fruit.

---
---

4. Robert: Daniel could be onto something
Re: Brit-Am Now no. 1311
Daniel could be onto something, I had never considered this, but it could provide a practical solution for those who are identified with Ephriam from troubled nations. I understand many refugees from continental Africa have come to Israel. Perhaps more discussion, and a plan of sorts is in order. Robert

---
---

5. A Belated Tribute to Raymond McNair
Raymond McNair passed away on Oct. 11, 2008. For some reason this event missed us.
We have just received a very touching letter from his widow, Eve.
Raymond held the work of Brit-Am and especially our book "The Tribes" in high esteem.
http://www.thejournal.org/issues/issue129/raymond-mcnair-dies.html
Raymond McNair conducted important research concerning the whereabouts of the Lost Ten Tribes.
His findings were recorded in published works of his as well as in an unpublished manuscript.
He was also the author of the work,

KEY TO NORTHWEST EUROPEAN ORIGINS
http://www.originofnations.org/key.htm
Brit-Am in its researches used the work of Raymond for informational leads and found it of much value.
Mr McNair corresponded on several occasions with Yair Davidiy.
Despite the obvious differences in outlook between us it is possible to say that we had a mutual respect for each other.
We extend our belated commiserations to his family.
May his memory be blessed.


---
---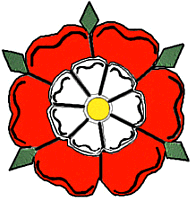 Pleased with what you read?
Did you benefit from it?
Your benefit and wellbeing are goals of ours and worthwhile to us in themselves.
We understand that the Brit-Am enterprise is a good work and that they who assist Brit-Am will be blessed.
Brit-Am depends on contributions alongside purchases of our publications
Click Here to make an offering.
Click Here to view our publications.
---
---
---
'It is impossible to rightly govern the world without God or the Bible.'
George Washington
---
---

Brit-Am is the "still small voice" that contains the truth.
[1-Kings 19:12] AND AFTER THE EARTHQUAKE A FIRE; BUT THE LORD WAS NOT IN THE FIRE: AND AFTER THE FIRE A STILL SMALL VOICE.
















Home