Brit-Am Now no. 1300
February 13 2009, 19 Shevet 5769
Contents:
1. R: "The Brit Am nations are in trouble"
2. Suggestion that
Ephraimites

Accept a "Sojourner" status and Brit-Am Reply
3. Highlights of Ezekiel from a Lost Tribes "Brit-Am" Point of View








1. R: "The Brit Am nations are in trouble"
re
Brit-Am Now no. 1299
http://britam.org/now/1299Now.html#Sha'ul
#2. Sha'ul Benya'akov:
Maybe " its time to go home, to Israel "?

Regarding comment # 2 Sha'ul. Very interesting. The Brit Am nations are in trouble. This is one more piece of evidence in the Brit Am truth. Calamities have generally been a chastisement - however in this case it appears to be more of a wake up call. Fasten your seat belt. R

---
---

2. Suggestion that

Ephraimites

Accept a "Sojourner" status and Brit-Am Reply


Robert Wenzel (from South Africa?) wrote:


I believe that the key for "our" return lies within the below mentioned discussion of members of Britam !

If all/everybody that "feels" he/she belong to 10-Israel, start calling themselves Sojourners, then NOTHING can be said of "our" return.

This will give Judah the security they need and will stamp out this DNA problem !

But, the question is, will 10-Israel be willing to "degrade" their "feeling" about themselves?

This is possible to remove all the aggression of Judah.

Quote:

http://britam.org/Return.html#DISCUSSION
"Every person had their ancestral holding within the Tribal framework" (Leviticus 25:13).
All this at least was in principle though in practice the Tribes got a bit mixed up with each other. There were also foreigners amongst them who came to identify with them and to be accepted as part of them.
So too in the Last Days non-Israelites who dwell amongst Israelites will be accepted as part of the Tribe they live amongst, as noted in the Brit-Am Commentary to Ezekiel:

[Ezekiel 47:22] AND IT SHALL COME TO PASS, THAT YE SHALL DIVIDE IT BY LOT FOR AN INHERITANCE UNTO YOU, AND TO THE STRANGERS THAT SOJOURN AMONG YOU, WHICH SHALL BEGET CHILDREN AMONG YOU: AND THEY SHALL BE UNTO YOU AS BORN IN THE COUNTRY AMONG THE CHILDREN OF ISRAEL; THEY SHALL HAVE INHERITANCE WITH YOU AMONG THE TRIBES OF ISRAEL.

Non-Israelites who have settled amongst us, identified with us and shared our trials and tribulations alongside us will be considered as the same as us. They will be part of whatsoever Tribe of Israel they have dwelt amongst.

[Ezekiel 47:23] AND IT SHALL COME TO PASS, THAT IN WHAT TRIBE THE STRANGER SOJOURNETH, THERE SHALL YE GIVE HIM HIS INHERITANCE, SAITH THE LORD GOD.?


Shalom

Robert Wenzel
---



Brit-Am Reply:


We have continued this discussion and attempted to summarize the situation in our article

##Who Pays the Piper?
Does Judah go to Ephraim?
The Problem of "Joey-Boy"! ##
http://www.britam.org/Piper.html
This article, "Who Pays the Piper?" while placing an emphasis on the role of Brit-Am does attempt to clarify the situation from the point of view of Ephraimites in general. Suggestions that "Ephraimites" should try to come to Israel under a separate and lower status have been made in the past. We consider them impractical in the long run.
It is similar to close "Platonic relationships" between healthy men and women who are on friendly terms. These exist and are possible. Nevertheless statistically the odds are against them.
Human nature remains what it is.
Judah at present will not accept "Ephraim" primarily due to the differences in religion BUT ALSO due to the inadequacy of available evidence and the lack of general awareness concerning the evidence that does exist.
Brit-Am does what it can.
Concerning the differences in religion we cannot do much about them.
Neither do we want to since this is not our calling.
We can however increase Biblical awareness and work in a direction to alleviate the situation.
This is what we do.
Concerning the evidence Brit-Am also does what it can and has merited to do much.
There is no
"aggression of Judah".
Ephraimites fail to realize that they are alone.
They are non-starters.
It is not just that they are not recognized.
It is almost as if there is nothing to recognize.
Without Brit-Am they do not even get to the starting point.
There is no "Ephraim" without Brit-Am as far as justification in practical terms is concerned.
This could change.
Brit-Am would like to change it.
"Ephraimites" however do not seem to appreciate us sufficiently.
Brit-Am works on behalf of Ephraim but does not always feel that its efforts are welcome.

The solution for "Ephraim" as we see it initially may be for independent "Ephraimite" entities on the periphery of Israel as indicated in Zechariah 10:10 and Micah 7:14.
Individual "Ephraimites" may also return and attach themselves to Judah but then they become part of Judah.
Even so in such cases they may also help a future return of Ephraim.
It should be remembered,
Ezekiel 37 DOES say that the Judah and Joseph will re-unite and no longer be two separate entities at all.
ON THE OTHER HAND,
Ezekiel 47 says that EVEN AFTER RE-UNIFICATION each tribe dwells in its own separate territory.
Some "Ephraimites" seem to want to come to Israel, to be treated the same as if they were "Jewish" by Jews, and yet remain separate "Ephraimite-ish"!
All this on the basis of their "gut" feeling since very often even proofs such as those adduced by Brit-Am are not referred to by them.
See our article:
"The Two House Doctrine and Ephraimites"
http://britam.org/TwoHouse.html

Consider the following parable:

Sian

Chan was born in China, looks Chinese, and is considered Chinese.


Sian

however thinks he is an American Chinaman. He has always liked Americans. He eats American and watches American TV and would be prepared to migrate to the US and even serve in the US Marines.
He would like to come to the USA and be given all the rights of a US citizen.
Nevertheless he would also want to remain a Chinaman.
He would like to become a US citizen but only fulfill a SMALL PART OF THE DUTIES that a US citizen is obliged to fulfill and NOT ACCEPT fundamental principles of the US constitution and law.
Now it could be that in exceptional circumstance the US Government would agree to give Sian the status he asked for. Perhaps

Sian

had done something on behalf of the US for which the US wished to show its gratitude?
There is no way however that the USA could allow any Chinaman who felt "inspired" to come to America and demand the same status as

Sian

wished for.
So too, one cannot simply turn up in Israel and ask for the same rights as a Jew receives without being prepared to accept Judaism, and even then it is not so simple.
Say it is right or wrong, it is the reality.
It is understandable and it is the same standard as exists everywhere else.

DESPITE ALL OF THE ABOVE,
There are Biblical sources indicating that the Lost Ten Tribes will FIRST RETURN and then after that religious differences will be resolved.
The problem however is that even if it is going to happen in the future it may not be practical in the present.

---
---

3. Highlights of Ezekiel from a Lost Tribes "Brit-Am" Point of View
http://britam.org/EzekielHighlights.html
Ezekiel (37:15-28) saw the return of the Ten Tribes as an indispensable requirement for the deliverance of Israel and Judah. The stranger who sojourns with us and identifies with us will have the same rights as us (Ezekiel 47:22). He also has the same responsibilities (14:7-8). God will once again accept Judah and all Israel (16:62). Ezekiel (23:2-3) indicates that from the very beginning the two sections of the Children of Israel, i.e. "Judah" and "Israel" or "Ephraim" were distinct entities with their own predispositions. The Book of Ezekiel at its primary level is mainly concerned with Judah but here and there it contains messages for the Lost Ten Tribes of the greatest importance. Ezekiel refers to the three stages of exile of the Lost Ten Tribes (11:14 according to Commentators). They will be ingathered (11:17). God is still with them (11:16). Ezekiel (11:18) hints that first the exiles will return to the Land of Israel and after that they shall put away their idols and keep the Law (11:2). Ezekiel says that Judah has an obligation to help the Lost Ten Tribes return. The complete return of Judah is dependent upon the return of "Samaria" (16:53, 55, 61) meaning the Ten Tribes especially Manasseh. Manasseh today is mainly the USA. God will renew His covenant with Judah and with Israel (16:62). Ezekiel (chapter 26) describes the movement of Tyre to Tarshish in Spain. He describes the international mercantile connections of Tyre (chapter 27). He recalls Dan and Javan (the Greeks) together (27:19) as trading with Tyre and engaged in metallurgical production.
Ezekiel 37 speaks of dead bodies being resurrected. He than goes on to say that God told him to take the stick (in Hebrew "etz" which can also mean "wood", or "tree") and to write upon it, "For Judah and for the Children of Israel who are joined to him", i.e. "For the Jews". He was told to take another stick and write upon it, "For Joseph, the stick of Ephraim and for all the House of Israel who are joined unto him" (37:16). He was then told to join them together and they were to be one (37:17). Bystanders saw Ezekiel fulfill these symbolic actions and asked him what their meaning was" He replied that "Judah" and "Israel" (the Lost Ten Tribes) are destined to be (37:19-21) gathered together into the land of Israel and there re-united. They are to become one kingdom and one king shall rule over them (37:22). This King will be either a descendant of David or King David himself. They shall keep the Law (37:24). God will dwell amongst them and the Tabernacle-Temple will be rebuilt (37:27-28).
We learn from this the two entities "Judah" and "Joseph" will remain separate from each other until the end times. Commentators saw the niceties of the Hebrew original in the above passage as indicating that: (a) The re-unification must take place initially through our own initiative. Ezekiel is told to take the sticks and write upon them and join them together in his own hands but then God makes them one in HIS hand (37:19). The Temple will be rebuilt (chapter 43). The land of Great Israel from the Nile to the Euphrates and beyond will be divided up amongst the twelve Tribes of Israel (chapter 47). The non-Israelite stranger who dwells among you will receive an inheritance together with the Tribe he dwelt amongst (47:22).

---
---
---
---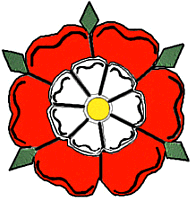 Pleased with what you read?
Did you benefit from it?
We do this because we believe in it and enjoy doing it.
Your benefit and wellbeing are goals of ours and worthwhile to us in themselves.
We understand that the Brit-Am enterprise is a good work and that they who assist Brit-Am be blessed.
Brit-Am depends on contributions alongside purchases of our publications
Click Here to make an offering.
Click Here to view our publications.
---
---
---
'It is impossible to rightly govern the world without God or the Bible.'
George Washington
---
---

Brit-Am is the "still small voice" that contains the truth.
[1-Kings 19:12] AND AFTER THE EARTHQUAKE A FIRE; BUT THE LORD WAS NOT IN THE FIRE: AND AFTER THE FIRE A STILL SMALL VOICE.