Brit-Am Now no. 1294
January 30 2009, 5 Shevet 5769
Contents:
1. The
Khazars

were referred to as "Jews" meaning "Hebrews"!
2. Ordering Books from Brit-Am and Making Offerings
3. Michelle Bowie:
"It mentions all of Israel...it is still ALL ISRAEL!"
4. Joan Griffith:
"

Abimbolu

" by Jean Jacoby now only $101.60!
5.Brian

Patmore

: "

dis

-unity is not what we need"
6. The So-Called "Replacement Theology" Verses Considered
7. The Upcoming Radio Interview on "Replacement Theology"










1. The

Khazars were referred to as "Jews" meaning "Hebrews"!
We find that the Khazars were described as "Jews" more often than they were called "Khazars".
In fact referring to them as "Khazars" instead of as simply "Jews" is a modern phenomenon.
According to one explanation (which happens to be at present the most popular amongst modern authorities) the very name "Khazar" is derived from a Turkish root meaning "to wander". This is the equivalent of the word "Hebrew"!
[Other explanations of the name however exist and we have preferred them.]
Whatever the truth concerning the origin of the name "Khazar" wherever they are referred to as "Jews" it is to be understood as meaning "Hebrews" or "Israelites" in general!
There are numerous sources that ascribe an Israelite origin to the Khazars. In several instances these emanate from the Khazars themselves or from witnesses who had acquaintance with them at first hand. There are numerous references speaking of the Khazars as simply "Jews". Those of us who are familiar with the Bible associate the term "Jew" with former inhabitants of the kingdom of Judah and adherents of the Jewish Religion as we know it. This is indeed the correct usage. Nevertheless in the eyes of others who are not aware of the Biblical distinction between "Judah" and "Israel" the terms "Jew" and "Israelite" interchange. When therefore we find the Khazars referred to as "Jews" the intention may well be that they were of the same stock as the Jews. The Khazars were of Israelite descent and that is what the term "Jew" when applied to them is saying.
For Brit-Am Articles on the Khazars see:
http://www.britam.org/KhazarIndex.html
Order our new book on the Khazars
http://www.britam.org/Khazarbook.html

---
---

2. Ordering Books from Brit-Am and Making Offerings
Order publications from Brit-Am:
http://www.britam.org/books.html
Order also our new book on the Khazars
http://www.britam.org/Khazarbook.html
Even if you already have these works some of them are now at reduced prices (two are now only $10 each) and make excellent presents to give to your friends or acquaintances who may potentially be interested in Brit-Am teachings.
These books are interesting and important and not overduly expensive.



Yair Davidiy
2017 Van Buren St.
Hollywood
FL 33020
USA

We are still having trouble with PayPal.
PayPal served us very well in the past and is the optimum solution for us.
If we can resolve our difficulties with them that will be the best for us.
If the problem remains unsolved we will have to look for an alternative.
Income was low as it is and with PayPal tieing up some of our money and not functioning for us it has gotten worse.

It can happen that unforeseen difficulties pop up just before a change for the better is about to take place. Help us get over the present hurdle.

We believe that Brit-Am is a good work and all they who participate with us in it will be blessed.

---
---

3. Michelle Bowie:
"It mentions all of Israel...it is still ALL ISRAEL!"
Re: Brit-Am Now no. 1293
#3. Effects of Brit-Am Talks and Upcoming Interview on Replacement Theology
http://britam.org/now/1293Now.html#Effects
Shalom Yair,
in response to:
#(b) Letter re Upcoming Interview on Replacement Theology

I reread the verses in Jeremiah and Joshua referred to. The ones that appaerently have convinced the person who wrote in to the Carlsbad newspaper.

Good Heavens! How in the world did he ever get the idea from those verses that the Jews are doomed?!!! It mentions all of Israel. Even though Israel and Judah are mentioned together as named separate, it is still ALL ISRAEL. Just because the tribes split up so long ago does not mean that it is directed at any specific tribe.
The other thing is that the Almighty tells us plainly that He is going to write these things upon our hearts. That the new covenant will be written in our hearts.

I have not had the opportunity to attempt yet to see if I can read this article he submitted to the citizen column, but I will go out on a limb and say that this person has no clue about scripture whatsoever, in my humble opinion.

although given what so many of us in the U.S. have seen in the way of media bias before during and after the election, I'm willing to bet we will see more and more of this nonsense being published, and sadly less of those things more spiritually true.....
Shaking my head........michelle b.

---
---

4. Joan Griffith:
"

Abimbolu

" by Jean Jacoby now only $101.60!


Re: Brit-Am Now no. 1293
#6. Other Family Members who Wrote Books
http://britam.org/now/1293Now.html#Other
You may be interested to know Abimbolu by Jean Jacoby is offered on the US site of Amazon.com for $101.60.

Joan
================================================
================================================


Brit-Am Comment


Aunty Jean would presumably have been both pleased and chagrined.
Pleased that the demand was such to jack the price up so high.
Chagrined that more copies were not available to meet the demand at a reasonable price.
Maybe "Brit-Am Now" subscribers should take heed and purchase our works while they are available!
[This was said only half in humor.
We hope to get our publications to the USA and make them as available as possible.
Nevertheless one never knows what may happen and Brit-Am does need help at present.]

---
---

5. Brian

Patmore

: "

dis

-unity is not what we need"


From: Brian Patmore <manco_yupanqui@bigpond.com>
Re: Brit-Am Now no. 1293
#3. Effects of Brit-Am Talks and Upcoming Interview on Replacement Theology
http://britam.org/now/1293Now.html#Effects

Shalom Yair,
I note the so called "Replacement Theology" being used as a lump of wood against the sons and daughters of Yahuda again.
When will they ever learn... if they do not have the genuine Two House Israelite message they will never really understand prophesy, Torah or any other aspect of scripture...this apostate rubbish called "Replacement Theology" is a lot of Hoo Ha from people who do not know scripture.

Yair, I do not ask you or any one else from Yahudah to take on my beliefs, but here and now let us state that dis-unity is not what we need and all attempts to bring this about must be met from both Houses of Israel with sound scriptural proof or re-proof to deny such apostate attempts any headway against the Re-Unification of Greater Yisrael.

If we differ in views of scripture at the moment, the only difference should be the acceptance or non-acceptance of the Brit Chadasha or New Testament, all differences will definitely quashed upon arrival of Our Moschiach for the re-unification.

We should be in preparation for this Great Imminent Event at the moment !!
May the Elohim of Yisrael bless your efforts Yair,
Brian
Brisbane
[Australia]

---
---

6. The So-Called "Replacement Theology" Verses Considered
Re: Brit-Am Now no. 1293
#3. Effects of Brit-Am Talks and Upcoming Interview on Replacement Theology
http://britam.org/now/1293Now.html#Effects
#(b) Letter re Upcoming Interview on Replacement Theology
It said:

##Any how, he quoted Jeremiah 31:31-34, Josh 23:14-15 to prove that G-D has thrown out the Jews with a New Covenant. ##
If these verses are read in their context together with the verses just before them and the verses just after they reveal an entirely different perspective.

Consider the verses quoted together with their Brit-Am Biblical Commentary:



(a) Jeremiah


http://www.britam.org/Jeremiah29to32.html


[Jeremiah 31:31] BEHOLD, THE DAYS COME,

SAITH

THE LORD, THAT I WILL MAKE A NEW COVENANT WITH THE HOUSE OF ISRAEL, AND WITH THE HOUSE OF JUDAH:


A NEW COVENANT: This new covenant entails a change of human nature as explained and will take place in the future. The New Covenant is to be made with the united Tribes of Judah and Israel (the Ten Tribes) together.



[Jeremiah 31:32] NOT ACCORDING TO THE COVENANT THAT I MADE WITH THEIR FATHERS IN THE DAY THAT I TOOK THEM BY THE HAND TO BRING THEM OUT OF THE LAND OF EGYPT; WHICH MY COVENANT THEY BRAKE, ALTHOUGH I WAS AN HUSBAND UNTO THEM,

SAITH

THE LORD:





[Jeremiah 31:33] BUT THIS SHALL BE THE COVENANT THAT I WILL MAKE WITH THE HOUSE OF ISRAEL; AFTER THOSE DAYS,

SAITH

THE LORD, I WILL PUT MY LAW IN THEIR INWARD PARTS, AND WRITE IT IN THEIR HEARTS; AND WILL BE THEIR GOD, AND THEY SHALL BE MY PEOPLE.



[Jeremiah 31:34] AND THEY SHALL TEACH NO MORE EVERY MAN HIS

NEIGHBOUR

, AND EVERY MAN HIS BROTHER, SAYING, KNOW THE LORD: FOR THEY SHALL ALL KNOW ME, FROM THE LEAST OF THEM UNTO THE GREATEST OF THEM,

SAITH

THE LORD: FOR I WILL FORGIVE THEIR INIQUITY, AND I WILL REMEMBER THEIR SIN NO MORE.





[Jeremiah 31:35] THUS

SAITH

THE LORD, WHICH

GIVETH

THE SUN FOR A LIGHT BY DAY, AND THE ORDINANCES OF THE MOON AND OF THE STARS FOR A LIGHT BY NIGHT, WHICH

DIVIDETH

THE SEA WHEN THE WAVES THEREOF ROAR; THE LORD OF HOSTS IS HIS NAME:





[Jeremiah 31:36] IF THOSE ORDINANCES DEPART FROM BEFORE ME,

SAITH

THE LORD, THEN THE SEED OF ISRAEL ALSO SHALL CEASE FROM BEING A NATION BEFORE ME FOR EVER.
Two ways to look at these verses: (1) Hofman: In the same way that natural laws govern natural bodies such as the sun and moon etc so to will the Children of Israel after the New Covenant keep their trust as if it was a law of nature.
(2) Even without the New Covenant (that WILL BE MADE IN THE FUTURE) the Children of Israel cannot be disposed They always belong to God and at some stage they will return and act in such a way as to, enable God to claim HIS own..



[Jeremiah 31:37] THUS

SAITH

THE LORD; IF HEAVEN ABOVE CAN BE MEASURED, AND THE FOUNDATIONS OF THE EARTH SEARCHED OUT BENEATH, I WILL ALSO CAST OFF ALL THE SEED OF ISRAEL FOR ALL THAT THEY HAVE DONE,

SAITH

THE LORD.



(b) Joshua

http://britam.org/joshua/joshua23.html


[Joshua 23:14] AND, BEHOLD, THIS DAY I AM GOING THE WAY OF ALL THE EARTH:
AND YE KNOW IN ALL YOUR HEARTS AND IN ALL YOUR SOULS, THAT NOT ONE THING
HATH FAILED OF ALL THE GOOD THINGS WHICH THE LORD YOUR GOD SPAKE CONCERNING YOU; ALL ARE COME TO PASS UNTO YOU, AND NOT ONE THING HATH FAILED THEREOF.

All good things promised by the Almighty must come to pass. Bad things can
be averted or mitigated by good deeds and repentance.

[Joshua 23:15] THEREFORE IT SHALL COME TO PASS, THAT AS ALL GOOD THINGS ARE
COME UPON YOU, WHICH THE LORD YOUR GOD PROMISED YOU; SO SHALL THE LORD
BRING UPON YOU ALL EVIL THINGS, UNTIL HE HAVE DESTROYED YOU FROM OFF THIS
GOOD LAND WHICH THE LORD YOUR GOD HATH GIVEN YOU.

THIS GOOD LAND: The land of Israel really is good. I would encourage
all those of you who can visit the Land of Israel to do as frequently as possible.

[Joshua 23:16] WHEN YE HAVE TRANSGRESSED THE COVENANT OF THE LORD YOUR GOD,
WHICH HE COMMANDED YOU, AND HAVE GONE AND SERVED OTHER GODS, AND BOWED
YOURSELVES TO THEM; THEN SHALL THE ANGER OF THE LORD BE KINDLED AGAINST
YOU, AND YE SHALL PERISH QUICKLY FROM OFF THE GOOD LAND WHICH HE HATH
GIVEN UNTO YOU.
Keep away from paganism and false gods and anything connected with them.

---
---

7. The Upcoming Interview on "Replacement Theology"

KMLS FM 101.9
www.fm1019messianic.com
Radio Interview
Monday 2nd February 2009
1130 New Mexico (MST) US Time
[Beginning of Interview maybe delayed for up to 8 minutes]
The time elsewhere is:
California 1030
hicago-Texas 1230
New York-Florida 1330
Britain: 1830
Western Europe 1930
Finland 2030
Israel 2030
South Africa 2030
New Zealand 730
Australia (EST) 830

---
---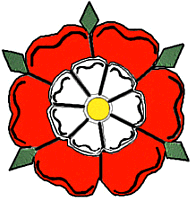 Pleased with what you read?
Did you benefit from it?
We do this because we believe in it and enjoy doing it.
Your benefit and wellbeing are goals of ours and worthwhile to us in themselves.
We understand that the Brit-Am enterprise is a good work and that they who assist Brit-Am be blessed.
Brit-Am depends on contributions alongside purchases of our publications
Click Here to make an offering.
Click Here to view our publications.
---
---
---
'It is impossible to rightly govern the world without God or the Bible.'
George Washington
---
---

Brit-Am is the "still small voice" that contains the truth.
[1-Kings 19:12] AND AFTER THE EARTHQUAKE A FIRE; BUT THE LORD WAS NOT IN THE FIRE: AND AFTER THE FIRE A STILL SMALL VOICE.