Brit-Am Now no. 1288
January 20 2009, 24 Tevet 5769
Contents:
1. Enjoys Brit-Am
2. Ephraim: "Israel's right to the land of Canaan"
3. Levi: Good Wishes for the
IDF

and Kinfolk


4. Emmitt Frazier: Appreciates Psalm Commentary
5. Keep up the Good Work
6. Thanks
7. Owen Murphy (on 119-21-shin):
No Stumbling Block for those who are Prepared to go all the Way!
8. All Pre-Publication Orders of "The

Khazars

. Tribe 13" Sent Out!
9. Owen Murphy: An Entertaining Post!








1. Enjoys Brit-Am
Please add me to your e-mail list. I am an Ephraimite and I enjoy your web site and articles.
Shalom,
Martha

---
---

2. Ephraim: "Israel's right to the land of Canaan"
From: Ephraim <shevet@netvision.net.il>
Re: Brit-Am Now no. 1286
#2. Michelle Bowie:
The Book of Jubilees and the Right of Israel to the Land of Canaan
http://britam.org/now/1286Now.html#Bowie

Shalom Yair,
Just a quick comment on Israel's right to the land of Canaan. Canaan was a slave, or a servant of servants and as such had no legal right to own anything, especially land. However, Abraham, Isaac and Jacob, as holders of the birthrights in the "tent of Shem" had the full rights to redeem and possesses the land.
Ephraim

---
---

3. Levi: Good Wishes for the

IDF

and Kinfolk
From: "Dennis Mcphetridge" <eddrt@fmtc.com>


Shalom, I have been asking our ETERNAL to protect and guide the IDF in battle in Gaza and the reactions to the Lebanon barrage ie also the ADF and all of Israely citizens of Hebrew extraction and allies.

May our GREAT ONE STEP FORTH SOON AND STOP THE ANTISEMITIC ACTIONS AROUND THE WORLD,
LEVI

---
---



4.

Emmitt Frazier: Appreciates Psalm Commentary
.....have YET to READ yr commentaries on Ps. 119 but it's one of my FAVORITES, so THANK YOU for PURSUING them!....GOD Bless & keep you always! emmitt in NC

---
---

5. Keep up the Good Work
Yes, I received both emails with THANKS!
YHVH BLESS YOU & KEEP UP THE GOOD WORK!
El

---
---

6. Thanks
Shalom, Shalom and thanks for all you do. David

---
---

7. Owen Murphy (on 119-21-shin):
No Stumbling Block for those who are Prepared to go all the Way!
From: owen murphy <omurphy@shaw.ca>

Re: Psalms 119-21-shin
http://britam.org/psalms/psalms119-21.html
[Psalms 119:165] GREAT PEACE HAVE THEY WHICH LOVE THY LAW: AND NOTHING SHALL OFFEND THEM.
#AND NOTHING SHALL OFFEND THEM#: In Hebrew this expression could perhaps be preferably translated as "THERE IS NO STUMBLING BLOCK BEFORE THEM". They shall not make mistakes or be impeded in their search for the truth.
Hello Yair- Psalm 119:165----No stumbling ! could this be read as there is nothing that will impede them from seeking the true way of G-d or they do not have a sticking point in the Torah that they will not go beyond. e. g. a personal preference or a corporate religious demand or a cultural limitation?
Thanks Owen

---
---

8. All Pre-Publication Orders of " The

Khazars

. Tribe 13" Sent Out!
All book orders have been sent out.
This includes all (there were a fair number) Pre-Publication Orders of "The Khazars. Tribe 13".
They who made orders in the USA should expect to receive their books within the next two weeks.
In exceptional cases it may take 3 weeks.
Let us know when the books arrive and send us your impressions of the work.

---
---

9. Owen Murphy: An Entertaining Post!
From: owen murphy <omurphy@shaw.ca>
Re: Brit-Am and PayPal
Entertaining post Yair--Keep up the good work with benign tumor of humor.
Cheers Owen "or in debt" to you.
================================================
================================================
-

---- Original Message ----- From: "

yair

" <

britam

@

netvision.net.il

>
Sent: Sunday, January 18, 2009 10:44 PM
Subject: Brit-Am and

PayPal



Brit-Am and PayPal
Monday, 19 January 2009
[Yom Sheni, 23 tevet, 5769]

It may be that for some of you:
On this day, as distinct from all other days, you woke up with an irresistible urge to do the right thing and send Brit-Am a donation via PayPal or to purchase one of our vitally important and immensely fascinating publications again via PayPal.

We for our part on every other day need such deposits (whether via PayPal or not) like the body needs to breathe. We daily look out for them but sometimes they tarry to appear.
On this day such too is the case.

Anyway relatively speaking we do a reasonable job with what we have and our few "hitches" are usually minor ones.

Nevertheless, we must on this day, as distinct from all other days, ask you to refrain yourselves and hold off from purchasing from us via PayPal or from making an offering to us on your behalf via PayPal.
[You may still send a check to Itamar Davidiy or to Yair according to the addresses below. We have not closed off all options.]

PayPal is a US institution and subject to US laws.
Due to a technical point at the moment PayPal is not letting us withdraw funds from our account.
This may be momentary.
I. is speaking with them and we have been told that an answer should be forthcoming within 24 to 48 hours.
Chances are that all will be resolved and everything will return to as it was before.
Your new-found burning wish (assuming you had one) to deposit funds in the Brit-Am PayPal account will once more be open to resolution.
Alternately we may have to change the account, open a new one, or find some other solution.

Anyway that is the situation and we hope to have more definite information shortly.

Despite our attempts at humor we are not being facetious.
As soon as we have more information we will send out out a posting.
We do need your support and active participation and we do believe that our existence and purpose justifies your financial input as befits the aim and purpose of Brit-Am.
God bless you
Yair Davidiy
on behalf of
Brit-Am
---
---

Scandalize Your Friends!
And help the People of Israel along with Brit-Am
Post them a link to:
Transfer of Arabs
Options for Survival
A Solution to the War In Gaza
http://www.britam.org/hamas.html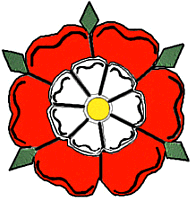 Pleased with what you read?
Did you benefit from it?
We do this because we believe in it and enjoy doing it.
Your benefit and wellbeing are goals of ours and worthwhile to us in themselves.
Nevertheless,
Brit-Am depends on contributions alongside purchases of our publications
Click Here to make an offering.
Click Here to view our publications.
---
---
---
'It is impossible to rightly govern the world without God or the Bible.'
George Washington
---
---

Brit-Am is the "still small voice" that contains the truth.
[1-Kings 19:12] AND AFTER THE EARTHQUAKE A FIRE; BUT THE LORD WAS NOT IN THE FIRE: AND AFTER THE FIRE A STILL SMALL VOICE.