Brit-Am Now no. 1284
January 7 2009, 11 Tevet 5769
Contents:
1. Dennis
McGinlay

:
Other

Ephraimite

Friends of Israel Exist Outside of the USA
2. Question on the Levites and Concerning the Temple being in the Territory of Benjamin
3. A Timely Brit-Am Message from the Past
"America and even Britain in a way are also considered as the equivalent of Israelites in the eyes of the heathen"
4. "Shouldn't Israelites be moving to Israel in their allotted territories?"
5. Question on Simeon
6. Advice to use our Web-Site Guides More
7. Marital Problems, Brit-Am, and

Ephraimites










1. Dennis

McGinlay

:
Other

Ephraimite

Friends of Israel Exist Outside of the USA


From: Dennis McGinlay <dennis.mcginlay@virgin.net>
Re: Brit-Am Now no. 1282
http://britam.org/now/1282Now.html#Present
#4. The Present Gaza War Situation in a Nutshell
Hi Yair
As for the USA as the only friend of Israel, don't forget me and countless other 'Ephriamites' with Gods understanding of our history and destiny. Also, don't forget that God's punishment including Israel's is coming soon on the world. All the signs are there. In the meantime May God bless you and your work.
Dennis McGinlay

---
---

2. Question on the Levites and Concerning the Temple being in the Territory of Benjamin
Sandie B. wrote:

Yair - where does tribe of Levi fit in? i have thought that was the tribe to go with Judah in the southern count of the 12 tribes. Even though Benjamin's inheritance was in that area. And do you have any thoughts on why the Temple was located in Benjamin's inheritance? Have thought about that before, but not come up with anything.

In peace sandie b.
================================================

---



Brit-Am Reply:


Do not understand your point about Levi.
Initially the Tribe of Levi received scattered settlements throughout the Lands of all the Israelite Tribes.
[Joshua 14:4] FOR THE CHILDREN OF JOSEPH WERE TWO TRIBES, MANASSEH AND EPHRAIM: THEREFORE THEY GAVE NO PART UNTO THE LEVITES IN THE LAND, SAVE CITIES TO DWELL IN, WITH THEIR SUBURBS FOR THEIR CATTLE AND FOR THEIR SUBSTANCE.

[Joshua 21:1] THEN CAME NEAR THE HEADS OF THE FATHERS OF THE LEVITES UNTO ELEAZAR THE PRIEST, AND UNTO JOSHUA THE SON OF NUN, AND UNTO THE HEADS OF THE FATHERS OF THE TRIBES OF THE CHILDREN OF ISRAEL;

[Joshua 21:2] AND THEY SPAKE UNTO THEM AT SHILOH IN THE LAND OF CANAAN, SAYING, THE LORD COMMANDED BY THE HAND OF MOSES TO GIVE US CITIES TO DWELL IN, WITH THE SUBURBS THEREOF FOR OUR CATTLE.

[Joshua 21:3] AND THE CHILDREN OF ISRAEL GAVE UNTO THE LEVITES OUT OF THEIR INHERITANCE, AT THE COMMANDMENT OF THE LORD, THESE CITIES AND THEIR SUBURBS.

Later the Levites all moved to the territory of Judah:

[2-Chronicles 11:13] AND THE PRIESTS AND THE LEVITES THAT WERE IN ALL ISRAEL RESORTED TO HIM [i.e. to Rehoboam King of Judah] OUT OF ALL THEIR COASTS.

[2-Chronicles 11:14] FOR THE LEVITES LEFT THEIR SUBURBS AND THEIR POSSESSION, AND CAME TO JUDAH AND JERUSALEM: FOR JEROBOAM AND HIS SONS HAD CAST THEM OFF FROM EXECUTING THE PRIEST'S OFFICE UNTO THE LORD:

As to why the Temple was in the territory of Benjamin opinions are divided.
The Temple mount itself was actually half in the area of Judah and half in that of Benjamin.
The border between Judah and Benjamin cuts through Jerusalem.
Benjamin was the brother of Joseph both being the sons of Rachel.
In some ways "Benjamin" represents the "House of Joseph".
It may be that by having the Temple bridging both "Judah" and "Joseph" it was emphasized that the Temple belonged to all the Tribes of Israel and that they all had a duty towards it.

---
---

3. A Timely Brit-Am Message from the Past
"America and even Britain in a way are also considered as the equivalent of Israelites in the eyes of the heathen"
http://britam.org/joshua/highlights.html
WHAT WILT THOU DO UNTO THY GREAT NAME?: Defeat would also be a desecration of the name of God in the eyes of the whole world. Even now when something bad happens to the Jews in Israel the name of God is desecrated. The calamities may be caused by sin but nevertheless in the eyes of others The Jews are still considered representative of God. The same applies, surprisingly enough, on another level to the USA. The USA in the eyes of others is considered a religious country. By "religious" I mean honoring God in the Israelite sense. America and even Britain in a way are also considered as the equivalent of Israelites in the eyes of the heathen. This is a strange phenomenon but it can be sensed. How Brit-Am functions and to what degree it succeeds may have implications on how people view the whole subject of Israelite Identity. We are in need of all of you. We have a true good message that deserves to succeed and needs to made known for the good of others and of ourselves. Each one of you should realize that in a way he/she has a stake in us and should endeavor however possible to strengthen yourselves and us. In some way we are all part of one entity. Nothing is by chance.
Source:
Joshua - Highlights - 1
Some Highlights of the Book of Joshua from a Brit-Am Viewpoint

---
---

4. Shouldn't Israelites be moving to Israel in their allotted territories?
From: Opalsun66@aol.com
Subject: Israelites in Israel
Shouldn't Israelites be moving to Israel in their allotted territories? To me, Judah seems like it could use all the support it can get. Now Judah is facing a very troubling time. Maybe this is too political, but maybe Hamas is Amalek. Hamas is evil, and the world should see that. People tend to forget Israel funded Palestinian schools and hospitals and the irrigation system. This shariah law is such a very evil thing. The majority of Palestinians are really immigrants from other Arab countries. Had they supported the State of Israel, rather than try to claim Gaza and Yesha (the West Bank), they'd be the virtual majority with 50% of the population. It seems they don't like democracy much.

Michael Johnson
================================================

---



Brit-Am Reply:


In answer to your message several aspects are involved:
(a) Lost Israelties from the Ten Tribes returning to the State of Israel
By "Israelites" you mean members of the Lost Ten Tribes.
No-one except people like yourselves realize who the Lost Ten Tribes are!
To rectify this situation Brit-Am needs to be enabled to spread its message!
They who really want the situation to change should support Brit-Am.
Apart from that there also exist religious differences that must be resolved in the future but that is something that does
not concern Brit-Am at present and probably never will.
At the moment the State of Israel could use more Jews. This solution involves encouraging the Jewish religion, encouraging aliyah
of Jews to Israel, less abortions, more marriages, etc.
Perhaps more important in the immediate sense and something that everyone may contribute in is support for Israel from outside.
This support should include:
(i) Spreading the Israeli point of view.
(ii) Preparing the public for eventual transfer of the Palestinians to elsewhere as advocated by Brit-Am.
See:
Movement of Arab Populations (MAP)
http://www.britam.org/Questions/QuesMAP.html
(iii) Considering the eventual settlement of Israelite entities in areas surrounding the State of Israel
as predicted in Zechariah 10:10 and Micah 7:14:
[Zechariah 10:10] I WILL BRING THEM AGAIN ALSO OUT OF THE LAND OF EGYPT, AND GATHER THEM OUT OF ASSYRIA; AND I WILL BRING THEM INTO THE LAND OF GILEAD AND LEBANON; AND PLACE SHALL NOT BE FOUND FOR THEM.

[Micah 7:14] FEED THY PEOPLE WITH THY ROD, THE FLOCK OF THINE HERITAGE, WHICH DWELL SOLITARILY IN THE WOOD, IN THE MIDST OF CARMEL: LET THEM FEED IN BASHAN AND GILEAD, AS IN THE DAYS OF OLD.

See also:
Ephraim Comes Back!
The USA in Iraq
http://www.britam.org/USAMatsor.html

---
---

5. Question on Simeon
Michael Johnson wrote:

The odd thing about Simeon is that it was loacted inside the borders of Judah. However, it is included with the 10 Lost Tribes. I read that Judah absorbed the tribe of Simeon, but this makes no sense, since it is with them that the northern tribes add up to 10. Also, Levi, didn't he join Judah almost entirely, or was he split. I know the Aaronites almost entirely joined Judah. I remember Genesis says something like Simeon and Levi will not have a land of their own. You know more than I do, so it would be nice to figure out.

Thanks,

Michael Johnson
================================================
================================================

---
Brit-Am Replies:
Concerning Simeon see:
Israelite Tribes: Answers to Queries
#3. When the Ten Tribes were deported did this include Simeon or not?
http://www.britam.org/Questions/QuesTribes.html#Tribes
and the links to more detailed answers given there.
================================================
Concerning Levi see item no. 2 above.
================================================

---
---
---

6. Advice to use our Web-Site Guides More
Occasionally we get asked questions whose answers may be easily found on our web-site.
We do not really mind that much since it is always good to hear from our subscribers and get some idea as to where interest lies etc.
Nevertheless people should know that a lot of information is available on our site.
We try to make it user-friendly and would like the service we provide made use of.
Subscribers should use our Web-Site Guides more:
We have a detailed list of Questions and Answers
http://www.britam.org/QuestionsCONTENTS.html
Another list of linked Headings of Questions and Answers
http://www.britam.org/articlesindex.html
(see column on right-hand side)
A list of selected Articles
http://www.britam.org/articlesindex.html
A list of articles according to subject matter:
http://www.britam.org/ContentsSubject.html
A list of articles arranged in alphabetic order (Site-Map):
http://www.britam.org/site-map.html
Two efficient search engines
http://www.britam.org/SearchEngines.html

Links to ALL of the above are to be found on the Brit-Am HOME Page.

---
---

7. Marital Problems, Brit-Am, and

Ephraimites


Recently we heard of an Ephraimite who began to keep more of the Law and consequently his wife left him.
He never remarried after that.
We have heard that MANY such cases exist.

In another case a family who corresponded with us decided to convert to Judaism, found (after searching) an amenable community and a friendly Rabbi but then marital problems and family difficulties developed.

Another time, we were contacted by a whole family who had previously converted to Judaism.
They were then quite positive towards us though they had not heard of Brit-Am before their conversion.
Later the parents divorced. At least part of the family remained Jewish but the mother (speaking from a new-found "Orthodox" perspective) became a fanatical opponent of Ephraimite "Identity" beliefs including Brit-Am ones.
Similar cases exist not so much related to us but along the same lines.

Anyway, all one-sided changes are liable to cause problems or to exacerbate those that already exist.

In present-day Israel there exists a "Returning" Movement in which previously non-religious Jews become more religious. The Rabbis advise families in which one of the members is "returning" while the others (or some of them) are not to try and stick together. They advise the "returning" partner to take it easy as much as possible.
Be aware that all drastic changes even if unanimously agreed upon are liable to cause tensions and great difficulty.

Religion should and can solve many of one's problems but much good will and common sense is also required.

[Proverbs 24:5] A WISE MAN IS STRONG; YEA, A MAN OF KNOWLEDGE INCREASETH STRENGTH.

[Proverbs 24:6] FOR BY WISE COUNSEL THOU SHALT MAKE THY WAR: AND IN MULTITUDE OF COUNSELLORS THERE IS SAFETY.

Just for the record, Yair Davidiy himself did not have a successful marriage and therefore does not feel qualified to talk on these issues and would rather not address them at all.

There are quite many others who can give better advice than us on these matters but probably hardly anyone who can speak about the Lost Ten Tribes as we can.
To each his own.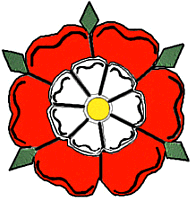 Pleased with what you read?
Did you benefit from it?
We do this because we believe in it and enjoy doing it.
Your benefit and wellbeing are goals of ours and worthwhile to us in themselves.
Nevertheless,
Brit-Am depends on contributions alongside purchases of our publications
Click Here to make an offering.
Click Here to view our publications.
---
---
---
'It is impossible to rightly govern the world without God or the Bible.'
George Washington
---
---

Brit-Am is the "still small voice" that contains the truth.
[1-Kings 19:12] AND AFTER THE EARTHQUAKE A FIRE; BUT THE LORD WAS NOT IN THE FIRE: AND AFTER THE FIRE A STILL SMALL VOICE.