Brit-Am Now no. 1273
December 22th 2009, 25 Kislev 5768
Contents:
1. 2 New BAMBI Recordings on the
Khazars

2. Descent from Charlemagne and was he a descendant of David?
3. The Future of Brit-Am: Proposed Actions for the Immediate Future
---
---

1. 2 New BAMBI Recordings on the

Khazars

:
The Khazars: An overview
http://britam.org/Broadcasts/newBAMBI/khazar.mp3
(ca. 40 minutes)

Outline of our book, "The Khazars: Tribe 13"
http://britam.org/Broadcasts/newBAMBI/khazar2.mp3
(ca. 1 hour 05 minutes)

Psalm One Hundred and Nineteen (18) Tsaddi
http://britam.org/Broadcasts/newBAMBI/psalm119-18.mp3
(ca. 14 minutes)

---
---

2. Descent from Charlemagne and was he a descendant of David?
Chana wrote:

Shalom,
I have been doing my ancestry and on my Mother's mother side can be traced all the way back to Charlemagne, Charles Martel and beyond. Here my question is there any proof that this family intermarried with Jews? I read some article on this but don't see any proof of that and so I am wondering if this is just a theory? Thanks
HAPPY HANUKKAH,
Chana
---
Brit-Am Reply:
Shalom,
I read that nearly everyone in Europe may somehow or other be traced back to Charlemagne.
The family of Machir who was of the line of David probably intermarried with that of Charlemagne.
Athol Bloomer claimed that even the mother of Charlemagne was Jewish and the possibility does exist. he wrote a few articles on this subject in the Brit-Am Magazine
and there is one on our web-site.
Go to the article,
NEW GENEAOLOGICAL DISCOVERIES:
http://britam.org/Tribesman/AncestryAthol.html
King David & Your Ancestry!
THE HOUSE OF DAVID
by
Athol Bloomer
Scroll down to the heading,
THE ARRIVAL IN FRANCE
THE SISTER OF MACHIR BECAME THE MOTHER OF CHARLEMAGNE!

At all events Charlemagne and his early offspring were well-favored towards the Jews though one does not have to be Jewish to be fair.
Absolute proof is unlikely to be forthcoming either way.

---
---

3. The Future of Brit-Am: Proposed Actions for the Immediate Future
The proposals below are contingent on Brit-Am receiving enough funds to function and to carry our what is proposed. The sums required are not enormous but they are needed.

Change of Name to

"Brit-Am Ephraimite Movement" ["BAEM"!?]
New membership Certificate to be issued to all members and/or subscribers to the Brit-Am Magazine.
New Issue of the Brit-Am Magazine along with endeavoring to publish it frequently in the future.
More frequent meetings and lectures in English and in Hebrew (on separate occasions) at public venues.
Renewal of regular Brit-Am Meetings in Jerusalem.
Yair Davidiy to undertake a Brit-Am Promotional Trip to the USA.
[In addition to the above some work has begun on other projects connected to Brit-Am that may well bear fruit in the future.]
At the moment Brit-Am is seriously in need of funds.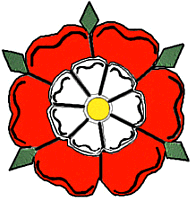 Pleased with what you read?
Did you benefit from it?
We do this because we believe in it and enjoy doing it.
Your benefit and wellbeing are goals of ours and worthwhile to us in themselves.
Nevertheless,
Brit-Am depends on contributions alongside purchases of our publications
Click Here to make an offering.
Click Here to view our publications.
---
---
---
'It is impossible to rightly govern the world without God or the Bible.'
George Washington
---
---

Brit-Am is the "still small voice" that contains the truth.
[1-Kings 19:12] AND AFTER THE EARTHQUAKE A FIRE; BUT THE LORD WAS NOT IN THE FIRE: AND AFTER THE FIRE A STILL SMALL VOICE.