Brit-Am Now no. 1269
December 16th 2009, 19 Kislev 5768
Contents:
1. New Article on "The
Khazars
"
2. Existing Articles on the
Khazars
Upgraded
3. Are
Ephraimites
Turning their Back on Brit-Am Ancestral
Identitiy
?
---
---
1. New Article on "The
Khazars
"
The
Khazars
. Tribe 13
Chapter Outlines

http://www.britam.org/KhazarChapters.html
---
---

2. Existing Articles on the

Khazars

Upgraded


Our "veteran" (and possibly the most popular)
Brit-Am article on the Khazars has been up-graded and some new
information added.
The Khazars: An Overview
http://www.britam.org/khazars.html
see also:
The Book, "The Khazars. Tribe 13"
http://www.britam.org/Khazarbook.html

---
---

3. Are

Ephraimites

Turning their Back on Brit-Am Ancestral

Identitiy

?


[Note:

Usually we succeed in making quite complicated matters sound simple. Some times
however we also make simple matters sound complicated. We are not sure in which category the following
notes belong. Judge for yourselves.]

This may be the subject for a separate article.

From the point of view of Brit-Am but not necessarily in strict chronological order:

(1. In the beginning there were various independent believers along with various elements of British Israel offshoots and offshoots from the movement of H.W. Armstrong.

(2. Brit-Am came in about here using Biblical, Jewish and modern sources and having encountered Jewish and mixed gentile-Jewish scholars who were also interested in the subject.

(3. Then came Gentiles looking for their Hebraic Roots who were not pleased with the attitude of "Messianic" Jews towards them.
By "Messianic" Jews we mean the Christian kind. This was before Chabad.
Some of these adopted or adapted Brit-Am type beliefs to their own.

All of these elements together are usually referred to as 'Ephraimites" which can cause some confusion since the term is also applied especially to no.3 and not so much to the others.

Anyway together with acceptance of the probability that their ancestors were descended from Israelites some "Ephraimites" had acquired a modified reformed pro-Jewish version of Replacement Theology.
Replacement Theology says that originally the Jews (i..e. Israelites) were the Chosen People and that is why we have the "Old" Testament or Hebrew Bible. Then came Christianity and gave us the "New" Testament and so believing Christians became the new chosen people.
A modified "Ephraimite"-type version of this says:
There are two houses:
The "Jews" are still chosen.
Alongside them are the believers who in spirit have become the equivalent of the Lost Ten Tribes who exist alongside Judah and ultimately will be re-united with Judah and return to the Land.

Along come Brit-Am and people like Steven Collins and say that many of the "believers" are descended from Lost Israelites anyway. A conceptual combination emerges.

Brit-Am does not really relate to what the "believers" say.
Brit-Am does say that ancestry is the determining element as far as Brit-Am is concerned.
The task of Brit-Am is to Research where the Ten Tribes are, bring to the Recognition of the Ten Tribes and of Judah as to the Ten Tribes are, and work for the ultimate Reconciliation of the two.
These are the Three Rs of Brit-Am.
This to our mind is a Biblical Imperative. Jeremiah 31 indicates that the work of Brit-Am is a duty incumbent upon ALL OF THE TEN TRIBES who have become aware of this truth.
http://www.britam.org/Jeremiah29to32.html
[Jeremiah 31:1] AT THE SAME TIME, SAITH THE LORD, WILL I BE THE GOD OF ALL THE FAMILIES OF ISRAEL, AND THEY SHALL BE MY PEOPLE.


This is referring to the time of reconciliation when God will once again acknowledge the Lost Ten Tribes as HIS people and they will return and accept HIM.



[Jeremiah 31:9] THEY SHALL COME WITH WEEPING, AND WITH SUPPLICATIONS WILL I LEAD THEM: I WILL CAUSE THEM TO WALK BY THE RIVERS OF WATERS IN A STRAIGHT WAY, WHEREIN THEY SHALL NOT STUMBLE: FOR I AM A FATHER TO ISRAEL, AND EPHRAIM IS MY FIRSTBORN.


##I AM A FATHER TO ISRAEL, AND EPHRAIM IS MY FIRSTBORN##: God will return and acknowledge the Lost Ten Tribes as His people alongside Judah. This will be known to all. The Lost Ten Tribes will no longer be "lost". At present they are "Lost": Most of them are not aware of their true Israelite identity and this

identitiy

is not known to others.
##God says to Israel, You are my sons and I am your father, as it says [Deuteronomy 14:1] YE ARE THE CHILDREN OF THE LORD YOUR GOD. I am your father as it says, I AM A FATHER TO ISRAEL. It is honorable for the children to be with their father and it is an honor for the father to be with his children##. (

Shemot

Rabah

34;4).

[Jeremiah 31:21] SET THEE UP WAYMARKS, MAKE THEE HIGH HEAPS: SET THINE HEART TOWARD THE HIGHWAY, EVEN THE WAY WHICH THOU WENTEST: TURN AGAIN, O VIRGIN OF ISRAEL, TURN AGAIN TO THESE THY CITIES.

The Prophet is speaking to the PHYSICAL DESCENDANTS OF ISRAEL not to those who are "born again" in the spirit or whatever else
has been suggested!

Brit-Am in the past has encountered "Ephraimites" who seem to have belittled our efforts as in their minds concentrating on matters that are not really so important as compared to their own "spiritual enlightenments" on the matter.
This tendency always existed.
Lately it seems to have increased.
Support for Brit-Am has fallen off.
Some explain this as due to the current economic situation.
This however is only a partial explanation.

We were recently shocked to find that many Ephraimites are now steeped VERY DEEP in Conspiracy Theories.
These Conspiracy Theories have taken on an almost religious significance for them.
They also have begun to entertain the notion that the Lost Ten Tribes are in Asia etc.
They seem to have been placing the Brit-Am approach that combines Biblical and secular Researches behind them as irrelevant. A general malaise seems to be taking over. Even belief in the Bible is actually weakening with speculation giving place to proper study.

Perhaps this appraisal is mistaken?
On the other hand it could also be correct.
What are your reactions?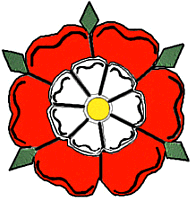 Pleased with what you read?
Did you benefit from it?
We do this because we believe in it and enjoy doing it.
Your benefit and wellbeing are goals of ours and worthwhile to us in themselves.
Nevertheless,
Brit-Am depends on contributions alongside purchases of our publications
Click Here to make an offering.
Click Here to view our publications.
---
---
---
'It is impossible to rightly govern the world without God or the Bible.'
George Washington
---
---

Brit-Am is the "still small voice" that contains the truth.
[1-Kings 19:12] AND AFTER THE EARTHQUAKE A FIRE; BUT THE LORD WAS NOT IN THE FIRE: AND AFTER THE FIRE A STILL SMALL VOICE.