Brit-Am Now no. 1267
Contents:
1. Thomas Malloy: Britain cf. America
2. Tessa from NZ: Judah and Ephraim belong together but...
3. "Tribe 13.
Khazars
"
4.Robert:
Should
we also name ourselves after Manasseh?
5. This Week's Portion:
VaYishlach
---
---

1. Thomas Malloy: Britain cf. America
re 1266
>Manasseh is closer ...to the path of Jacob...Jacob however >guided his hands wittingly to indicate that the greatness of >Manasseh would not be revealed so soon...Jacob agreed >only that Manasseh remain at his right-hand side for he is >destined to complete the quality ...of Jacob himself in the >building of the Third Temple##.
>The USA is Manasseh. Britain is Ephraim. The USA >became great AFTER Britain.

Britain is a mighty company of nations, America is a mighty nation.

---
---

2. Tessa from NZ: Judah and Ephraim belong together but...

Shalom Yair

I agree with Cecilia (Brit-Am 1266) that Judah and Ephraim belong together but are at this stage to be different from each other. Just as Judah has no need to convert, so too Ephraim does not need to become Jewish. It is true that some Ephraimites have converted to Judaism after becoming aware of the many theological errors within orthodox Christianity and then perceiving that their only recourse is to convert. But these are unlikely to form the bulk of Ephraim's numbers and probably do not number anything like the several hundred thousand suggested. The many Ephraimites are more likely to systematically rid themselves of error (as best they can) and wait patiently as Cecilia is doing until their identity/role are made clear by the Almighty.

At all events Ephraim is growing fairly quietly into a sizeable population with no earthly leader, camouflaged by their widespread distribution and lack of a humanly organised agenda.

Blessings - Tessa

---
---

3. "Tribe 13.

Khazars

"
http://www.britam.org/books.html
Now selling for $30
[This still may be considered a pre-publication offer.
Book should be ready within 2 weeks.]
416 pages.
http://www.britam.org/Khazarbook.html
Text for the back cover:

"Tribe 13. Khazars" tells the story of a nation that was once very important on the world scene. There where times when they ruled over substantial areas of Eastern Europe and of Western Asia. They were known for their just and fair dealings and benevolent rule. The Khazars were in Scandinavia and in Scotland amongst the Picts. They converted to Judaism and some of their descendants now belong to the Jewish people. The Khazars descended from Israelite Tribes that had partially lost their identity. They were kinfolk to ethnic groups in Western Europe and what obtains concerning their ancestry also applies to those they were related to. Their rulers came from the Tribe of Manasseh who in some respects may be considered the Thirteenth Tribe. This tribe through its Irish, Scottish, and European offshoots is now dominant in the USA.

Yair Davidiy lives in Israel. He is a member of the Brit-Am organization. Yair is the author of several books and numerous articles concerning matters of Biblical and historical research.

A Brit-Am Project
Russell-Davis Publishing

---
---

4. Robert: Should we also name ourselves after Manasseh?
I was wondering if it might be better for those who adhere to Brit Am beliefs, and can at least feel some level of confidence that they are from, or at least attached to the tribe of Menashe, to re identify themselves as sons of Manassah. This seems to have had good success with the people identified as b'nai manashe in burma.

I ask this question in light of the confusion and mistrust of certain identity groups who call themselves Ephraimites in generic terms or otherwise. Thank You, Robert

---



Brit-Am Reply:


The term "Ephraim" in the Bible often refers to ALL the Ten Tribes,
e.g. Isaiah 7:17


[Isaiah 7:17] THE LORD SHALL BRING UPON THEE, AND UPON THY PEOPLE, AND UPON THY FATHER'S HOUSE, DAYS THAT HAVE NOT COME, FROM THE DAY THAT EPHRAIM DEPARTED FROM JUDAH; EVEN THE KING OF ASSYRIA.



Jeremiah 31:20


[Jeremiah 31:20] IS EPHRAIM MY DEAR SON? IS HE A PLEASANT CHILD? FOR SINCE I

SPAKE

AGAINST HIM, I DO EARNESTLY REMEMBER HIM STILL: THEREFORE MY BOWELS ARE TROUBLED FOR HIM; I WILL SURELY HAVE MERCY UPON HIM,

SAITH

THE LORD.



Ezekiel 37:19


[Ezekiel 37:19] SAY UNTO THEM, THUS

SAITH

THE LORD GOD; BEHOLD, I WILL TAKE THE STICK OF JOSEPH, WHICH IS IN THE HAND OF EPHRAIM, AND THE TRIBES OF ISRAEL HIS FELLOWS, AND WILL PUT THEM WITH HIM, EVEN WITH THE STICK OF JUDAH, AND MAKE THEM ONE STICK, AND THEY SHALL BE ONE IN MINE HAND.

Hosea 11:8-10
[

Hosea 11:8] HOW SHALL I GIVE THEE UP, EPHRAIM? HOW SHALL I DELIVER THEE, ISRAEL? HOW SHALL I MAKE THEE AS

ADMAH

? HOW SHALL I SET THEE AS

ZEBOIM

? MINE HEART IS TURNED WITHIN ME, MY

REPENTINGS

ARE KINDLED TOGETHER.



[Hosea 11:9] I WILL NOT EXECUTE THE FIERCENESS OF MINE ANGER, I WILL NOT RETURN TO DESTROY EPHRAIM: FOR I AM GOD, AND NOT MAN; THE HOLY ONE IN THE MIDST OF THEE: AND I WILL NOT ENTER INTO THE CITY.

[Hosea 11:10] THEY SHALL WALK AFTER THE LORD: HE SHALL ROAR LIKE A LION: WHEN HE SHALL ROAR, THEN THE CHILDREN SHALL TREMBLE FROM THE WEST.

The term "Ephraimite" emphasize a distinction from Judah and their own uniqueness.
From that point of view, "Ephraimite" is a good enough term.
We have discussed this issue in the past and despite some difficulties the term seems at present
to be the most acceptable we have.
We may renew the discussion if requested.

---
---
5. This Week's Portion:
VaYishlach
http://britam.org/Genesis/Gen32to36VaYishlach.html
Extracts:
[Genesis 32:5] AND I HAVE OXEN, AND ASSES, FLOCKS, AND MENSERVANTS, AND WOMENSERVANTS: AND I HAVE SENT TO TELL MY LORD, THAT I MAY FIND GRACE IN THY SIGHT.
Jacob was a hero but he recognized reality. He did not overduly rely on miracles even though he was a prophet who had had face-to-face encounters with angels. Esau had bigger guns on his side at that moment so Jacob took steps to placate him.

[Genesis 32:24] AND JACOB WAS LEFT ALONE; AND THERE WRESTLED A MAN WITH HIM UNTIL THE BREAKING OF THE DAY.
This Man was an angel. According to tradition he was the guardian angel of Esau.
The word for angel in Hebrew is Malakh: This literally means messenger. A "malakh" is therefore a messenger. It can be a human messenger or a spiritual one. When Jacob began his struggle with this man he may have thought him to be human being. His Divine Nature became apparent in the course of the struggle.
Notice the style of the Biblical narrative. We are introduced to the scene as if indeed the angel is a man. In fact until the very end the Bible never tells us expressly just who this-so-called man was.
Perhaps this comes to tell us:
1. An emissary from God can be anyone. It does not really matter whether it be a spiritual being or a mortal one.
2. Jacob was at such a level that to him it was pretty much all the same: Humans, angels, etc. They were all different aspects of his day-to-day reality.
At the beginning of his life Jacob is introduced as simple person who prefers to sit in tents, and as a favorite of his mother, a mothers boy. We learn however almost just incidentally that he also reveals himself as capable when the hour needs it of super-deception, of confrontation with his warrior-hunter brother, of superhuman physical strength lifting alone a rock that a whole crowd of outdoors he-men shepherds were not capable of moving, of living outdoors in the wild day and night in the heat and cold of wilderness extremities for years on end, of keeping four young women as his wives all fighting each other for his attentions, of fathering twelve sons and at least one daughter (some say eleven or twelve daughters), of outwitting his local warlord of a father-in-law, of being prepared for a life-or-death encounter with his warrior brother, of talking directly to God Almighty, of physically wrestling with an angel all night long, subduing the angel, and demanding a blessing. There is more to Jacob than meets the eye. Maybe Jacob was a Clark Kent (alias Superman) type of person? A sissy boy who turns out to possess the archetype capabilities of a macho personality?
My father once quoted to me a saying of Theodore Roosevelt (President of USA 1901-1909): Talk quietly but carry a big stick.

[Genesis 32:25] AND WHEN HE SAW THAT HE PREVAILED NOT AGAINST HIM, HE TOUCHED THE HOLLOW OF HIS THIGH; AND THE HOLLOW OF JACOB'S THIGH WAS OUT OF JOINT, AS HE WRESTLED WITH HIM.
HOLLOW OF HIS THIGH was understood to hint at sexual matters. The adversary did not defeat Israel but he does manage to weaken him by causing some of his great men to sometimes somehow fall down in sexual matters.

New BAMBI Recordings:

VaYishlach: Part One
Genesis chapters 32:4 to 36
http://britam.org/Broadcasts/newBAMBI/PaVaYishlach1.mp3

VaYishlach: Part Two
http://britam.org/Broadcasts/newBAMBI/PaVaYishlach2.mp3
Genesis chapters 32:4 to 36 (ca. 17 minutes)
Jacob and his family return to the Land of Israel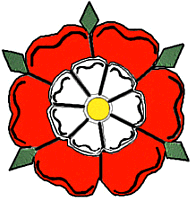 Pleased with what you read?
Did you benefit from it?
We do this because we believe in it and enjoy doing it.
Your benefit and wellbeing are goals of ours and worthwhile to us in themselves.
Nevertheless,
Brit-Am depends on contributions alongside purchases of our publications
Click Here to make an offering.
Click Here to view our publications.
---
---
---
'It is impossible to rightly govern the world without God or the Bible.'
George Washington
---
---

Brit-Am is the "still small voice" that contains the truth.
[1-Kings 19:12] AND AFTER THE EARTHQUAKE A FIRE; BUT THE LORD WAS NOT IN THE FIRE: AND AFTER THE FIRE A STILL SMALL VOICE.