Brit-Am Now no. 1261
27 November 2008, 29 Cheshvan 5769
Contents:
1. David
Tempelhoff
: Psalm 119 and the word "wind-
ow
"
2. David Jackson: "to that extent we are one"
3. Edward
Bradbrooke
: "Ephraim is the head of the House of Israel"
4. JUDAH AND THE RETURN OF THE LOST TEN TRIBES IN ISAIAH
5.
Parshat
HaShavua
:
Toldot
---
---







###################################################
1. David

Tempelhoff

: Psalm 119 and the word "wind-

ow

"
From: David Tempelhoff <david.tempelhoff@gmail.com>
Re: Psalm 119-16 (ayin)
http://britam.org/psalms/psalms119-16.html
Hi Yair,
Your interpretation of Psalm 119-ayin is encouraging.
I gained a lot from it this morning. Thank you!
A number of years ago I heard a Prof say that the word 'window' in english actually came from the Norse word 'wind-eye'.
A hole in a wall that the wind would blow thru.
This got me thinking:
A 'wind-eye' is like Ayin. The eye of the Almighty focussed on an event with intense focuss. Or the Spirit of the Almighty focussing on a mans soul and his true intentions.

Shalom,
Dave

---
---

2. David Jackson: "to that extent we are one"
RE: Brit-Am Now no. 1260
http://britam.org/now/1260Now.html#Blessings

#1. Blessings and Curses, USA and Israel, use of the Name Israel

Reply to Mr. Bradbrooke,
All of us who recognize the lineal and religious affiliation between the US and the State of Israel may also consider that much more unites us than separates us. Initiating disputes over who has the right to use which name, or who is more dependent upon whom isn't constructive.

To the extent that we are descended from Abraham, Isaac and Jacob, either by blood or confession, and acknowledge our mutual dependence upon the God of our fathers, to that extent we are one.

We all hope and pray for quiet and peaceable times to come, but economic and military threats seem to be increasing. Both houses may soon have more to worry about than trivial and prideful conceits.

David Jackson
Keller, Texas


---
---

3. Edward

Bradbrooke

: "Ephraim is the head of the House of Israel"


From: Edward Bradbrooke <rabbikimchi@hotmail.com>
Subject: RE: Brit-Am Now no. 1260

Here is my reply to your quotes from Ezekiel.

You omit Ezekiel 37, where Ephraim is the head of the House of Israel.

The House of Judah is regarded as a different entity and House from that of Israel.

They are TWO DIFFERENT HOUSES, and are treated as such until they are reunited by HaMoshiach in the coming Messianic era.
================================================

---

================================================


Brit-Am Reply:


The House of Judah is indeed QUITE OFTEN
"regarded as a different entity and House from that of Israel."
In some PARTS of the Bible however,
the term "House of Israel" refers primarily to Judah.
There are no hard and fast rules on this matter that apply consistently throughout Scripture.
We need to consider each passage individually within its own context.
I do not see why there should be a problem with this.

---
---

4. JUDAH AND THE RETURN OF THE LOST TEN TRIBES IN ISAIAH
http://www.britam.org/isaiah/Isaiah46to50.html
The Lost Ten Tribes will also return.
The Jews of Judah will meet the return of the Lost Ten Tribes with mixed reactions:

[Isaiah 49:21] THEN SHALT THOU SAY IN THINE HEART, WHO HATH BEGOTTEN ME THESE, SEEING I HAVE LOST MY CHILDREN, AND AM DESOLATE, A CAPTIVE, AND REMOVING TO AND FRO? AND WHO HATH BROUGHT UP THESE? BEHOLD, I WAS LEFT ALONE; THESE, WHERE HAD THEY BEEN?



THE

RECOMPENSMENT

OF JUDAH


The rest of Isaiah chapter 49 speaks of how God will restore the Jewish people, and vastly multiply their numbers. They shall be honored by rulers of the world, and see their oppressors punished. Those who oppressed the Jews had in effect denied the existence of the LORD God of Israel (v.49:26).

[Isaiah 49:23] AND KINGS SHALL BE THY NURSING FATHERS, AND THEIR QUEENS THY NURSING MOTHERS: THEY SHALL BOW DOWN TO THEE WITH THEIR FACE TOWARD THE EARTH, AND LICK UP THE DUST OF THY FEET; AND THOU SHALT KNOW THAT I AM THE LORD: FOR THEY SHALL NOT BE ASHAMED THAT WAIT FOR ME.

[Isaiah 49:24] SHALL THE PREY BE TAKEN FROM THE MIGHTY, OR THE LAWFUL CAPTIVE DELIVERED?

[Isaiah 49:25] BUT THUS SAITH THE LORD, EVEN THE CAPTIVES OF THE MIGHTY SHALL BE TAKEN AWAY, AND THE PREY OF THE TERRIBLE SHALL BE DELIVERED: FOR I WILL CONTEND WITH HIM THAT CONTENDETH WITH THEE, AND I WILL SAVE THY CHILDREN.

[Isaiah 49:26] AND I WILL FEED THEM THAT OPPRESS THEE WITH THEIR OWN FLESH; AND THEY SHALL BE DRUNKEN WITH THEIR OWN BLOOD, AS WITH SWEET WINE: AND ALL FLESH SHALL KNOW THAT I THE LORD AM THY SAVIOUR AND THY REDEEMER, THE MIGHTY ONE OF JACOB.

---
---



5.

Parshat

HaShavua

:

Toldot


Text
http://britam.org/Genesis/Gen25to28Toldot.html

New BAMBI Recordings
Toldot Part One: Esau and Jacob
http://britam.org/Broadcasts/newBAMBI/PaToldot1.mp3
Genesis chapters 25:19 to 25:34 (ca. 41 minutes)

Toldot Part Two: The Blessings of Isaac to Jacob
http://britam.org/Broadcasts/newBAMBI/PaToldot2.mp3
Genesis chapters 26 to 28:9 (ca. 1 hour)



Brit-Am Extract:



[Genesis 27:33] AND ISAAC TREMBLED VERY EXCEEDINGLY, AND SAID, WHO? WHERE IS HE THAT HATH TAKEN VENISON, AND BROUGHT IT ME, AND I HAVE EATEN OF ALL BEFORE THOU CAMEST, AND HAVE BLESSED HIM? YEA, AND HE SHALL BE BLESSED.
##YEA, AND HE SHALL BE BLESSED##: I sometimes give talks and explanations of ideas I have to groups of people or individuals. Sometimes it comes out well and at other times something seems lacking. I find the differences are as much due to the audience as to myself.
Similarly Isaac gave the blessing to the person he believed to be Esau NEVERTHELESS in giving the blessing he realized he was only a conduit.
The blessing he was giving over was according to the will of God.
The blessing was bing received by he whom God wanted to bless and who was amenable to receiving the blessing.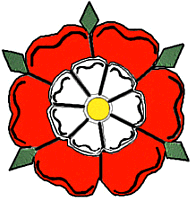 Pleased with what you read?
Did you benefit from it?
We do this because we believe in it and enjoy doing it.
Your benefit and wellbeing are goals of ours and worthwhile to us in themselves.
Nevertheless,
Brit-Am depends on contributions alongside purchases of our publications
Click Here to make an offering.
Click Here to view our publications.
---
---
---
'It is impossible to rightly govern the world without God or the Bible.'
George Washington
---
---

Brit-Am is the "still small voice" that contains the truth.
[1-Kings 19:12] AND AFTER THE EARTHQUAKE A FIRE; BUT THE LORD WAS NOT IN THE FIRE: AND AFTER THE FIRE A STILL SMALL VOICE.