Brit-Am Now no. 1247


28 October, 29 Tishrei 5769
Contents:
1. Thomas Malloy:

Conversos

in our Congregation
2. New BAMBI Recordings:
The Book of Hosea and the Lost Ten Tribes: An Outline
Recordings About the Messiah Son of Joseph (

Mashiach

ben

Yoseph

)
3. Shalom Pollack:
An

Ephraimite

-Friendly Tour Guide



---
---
---
---

1. Thomas Malloy:

Conversos

in our Congregation
From: thomas malloy <temalloy@usfamily.net>

Great post Yair;

I read your chapter on Hosea 5. We have a number of Conversos [descendants of Jews forced to convert to Christianity] families in our kehilah (congregation). One family in particular came to Texas with Pizarro, in the early 1500's. This is the first time I've heard never heard of Ben Zion Netanyahu, are his books available in English? Benjiman is on good terms with Messianics.

I have found a technology which desalinates water. I assume that there is no shortage of land in the Negev, where I could grow crops, if I had water?

---
---

2. New BAMBI Recordings:

The Book of Hosea and the Lost Ten Tribes: An Outline
http://britam.org/Broadcasts/newBAMBI/HoseaOutline.mp3
(ca. 25 minutes)



Recordings About the Messiah Son of Joseph (Mashiach ben Yoseph)



MESSIAH SON OF JOSEPH IN JEWISH SOURCES
http://britam.org/Broadcasts/KolHaTor.mp3
(ca.45 minutes)

Malbim:
Messiah son of Joseph Heads the Lost Ten Tribes
http://britam.org/Broadcasts/newBAMBI/malbim.mp3
(ca.34 minutes)

Kol HaTor-1:
An Introduction to Messiah son of Joseph
http://britam.org/Broadcasts/newBAMBI/Turteldove1.mp3
(ca.17 minutes)

Kol HaTor-2:
Messiah son of Joseph Represents an Era as well as a Person
http://britam.org/Broadcasts/newBAMBI/Turteldove2.mp3Kol
(ca.8 minutes)

---
---
3. Shalom Pollack:
An
Ephraimite
-Friendly Tour Guide

www.shalompollacktours.co.il
---
---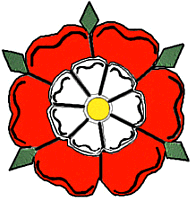 Pleased with what you read?
Did you benefit from it?
We do this because we believe in it and enjoy doing it.
Your benefit and wellbeing are goals of ours and worthwhile to us in themselves.
Nevertheless,
Brit-Am depends on contributions alongside purchases of our publications
Click Here to make an offering.
Click Here to view our publications.
---
---
---
'It is impossible to rightly govern the world without God or the Bible.'
George Washington
---
---

Brit-Am is the "still small voice" that contains the truth.
[1-Kings 19:12] AND AFTER THE EARTHQUAKE A FIRE; BUT THE LORD WAS NOT IN THE FIRE: AND AFTER THE FIRE A STILL SMALL VOICE.