Brit-Am Now no. 1232


26 September, 26 Elul 5768
Contents:
1. Brit-Am on Kosher 101.9 Radio, Availability of Programs,
and New BAMBI programs now available.
2. Tribal Characteristics in a Nutshell: Zebulon
3. Carole

Heatwole

: Skeptics Can Also be Convinced




---
---
---
---

1. Brit-Am on Kosher 101.9 Radio, Availability of Programs, and New BAMBI
Question:

Dear Yair, do you plan to have these programs posted/archived on the Brit Am web site ? many thanks, R
---
---

Brit-Am Reply:
Shalom,
[Monday] I gave a ca. 30 minute interview with Ray Maccabee on the topic "The Role of the Lost Ten Tribes in Our Times"
This was an impromptu talk but perhaps a good one.
It should be repeated on Saturday Night one hour after sunset New Mexico time and again at ca. 930 Sunday Morning New Mexico time.
We will probably not be providing copies (since we do not have them, at least not at the moment) of such talks nor will they be posted on our site.
They will however BE AVAILABLE AS PODCASTS.
Three are already available.


ON THE OTHER HAND,
Broadcasting Programs that Brit-Am prepares in advance for Kosher 101.9 will also be available from our site.
Go to:


New

B.A.M.B.I

.
(New Brit-Am Broadcasts Israel)
http://www.britam.org/Broadcasts/NewBambi.html
Here you will find mp3 recordings made especially for Kosher Radio
(Kosher 101.9 around the world).

At present there are five recording altogether.

(a) Three recordings are at present available in the series:
New BAMBI Ten Tribe (United Israel) Talks
Two are of ca. 15 minutes and one is ca. 30 minutes.
In future we intend most recordings on our site to be of only ca. 15 minutes.
This should make them easier to download and easier to listen to.

An Overall Introduction to Brit-Am Ten Tribe Evidence
To Listen:
Part One (ca. 15 minutes):
Ten Tribe Proof Overview no.1

Part Two (ca. 15 minutes):
Ten Tribe Proof Overview no.2

Overall Introduction: Biblical Proofs
(ca. 30 minutes)

(b) In Addition two talks are available in the Series:
New BAMBI Biblical Study Lessons
The Psalms
Psalm One (ca. 14 minutes)
Psalm Two (ca. 18 minutes)
These are based on our Brit-Am Commentary to Psalms
http://britam.org/psalms/Psalms-Index.html
We have however given some extra explanation on some points with additional insight.

It can take a few minutes for these talks to upload but they do upload and work well.
Press on the link and at the bottom of your screen you should see a notice that uploading is in progress.
Prepare a quick cup of tea, coffee, or health beverage.
Before you finish making the drink the broadcast should already be playing.
God bless you
Yair

---
---
2. Tribal Characteristics in a Nutshell: Zebulon

http://www.britam.org/tribes/ZebulonTC.html
---
---

3. Carole

Heatwole

: Skeptics Can Also be Convinced
Thank You
My pastor tried to tell me about my Israelite heritage, but I would not
believe him. I thought it sounded racist. However, after reading the
overwhelming quantity of research on your website, I now understand. I
always recommend Brit-am to others so that they can have their questions
answered, too. You are doing a wonderful work- one that has been needed
for a long time. I thank you for your patience as you continue to educate
us all. Don't let the skeptics get you down. I used to be one!
Blessings!
Carole Heatwole


---
---
Tribal Characteristics
in a Nutshell
The Tribe of Zebulon
http://www.britam.org/tribes/ZebulonTC.html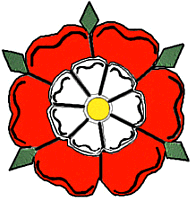 Pleased with what you read?
Did you benefit from it?
We do this because we believe in it and enjoy doing it.
Your benefit and wellbeing are goals of ours and worthwhile to us in themselves.
Nevertheless,
Brit-Am depends on contributions alongside purchases of our publications
Click Here to make an offering.
Click Here to view our publications.
---
---
---
'It is impossible to rightly govern the world without God or the Bible.'
George Washington
---
---

Brit-Am is the "still small voice" that contains the truth.
[1-Kings 19:12] AND AFTER THE EARTHQUAKE A FIRE; BUT THE LORD WAS NOT IN THE FIRE: AND AFTER THE FIRE A STILL SMALL VOICE.