Brit-Am Now no. 1192
Date 21 Tammuz 5768 24 July 2008
Contents:
1. Owen Murphy: The Book-Cover for "
Khazars

"
2. Zionism: More Valuable Entries of Interest
3. Brit-Am Replies to identity delusions
(1)

Rechabites


(2) Cain and

Kenite

?
(3) Other Copies of the Torah?
(4) Re-unification
(5) Show Some Love?

###################################################


---
---









1. Owen Murphy: The Book-Cover for "

Khazars

"

Hello Yair;
You asked for comments on the books cover.
Would it be appropriate to show the harp on the cover as well ? It is a distinct symbol of King David and it does stir ones emotions to see it and to hear it. Especially the original type and design which history shows to be different from the harp we usually see and are aware of in the west.
Your work has an innate humility that is very disarming and appreciated.
Cheers Owen



Brit-Am Replies:

Thank you for your kind words and avice.
We doubt that at stage any new elements will be introduced to the cover design of Khazars
but a few changes might be made though we doubt that they will be significantly different from what is already available.
http://www.britam.org/Khazarbook.html
Nevertheless your suggestion and the similar suggestions of others is valued and will be taken into consideration in the future.
At present our situation is not promising but we hope things will changes and more books and publications of Brit-Am
made available.
This should mean more book-covers and promotional illustrations in which the features you recommend may be incorporated
if suitable.

2. Zionism: More Valuable Entries of Interest

(5) Constance Fischer: Why Americans support Yisrael
http://www.britam.org/Questions/QuesZionism.html#Constance

(3) Three Basic Attitudes Concerning the Israel-Palestinian Struggle.
http://www.britam.org/Questions/QuesZionism.html#Three

(4). Answer to Complaint from Pro-Palestinian and not anti-Jewish Liberal.
http://www.britam.org/Questions/QuesZionism.html#Complaint

3. Brit-Am Replies to identity delusions
john wrote:

Dear Yair,
Why do you really think the Goyim of the lost tribes do not trust some Jews? However, I do find your emails very interesting. My ...ancestors were all red heads from Alsace. We do resemble the paintings and descriptions of the descendants of Jacob on your web site. I was amused to find that Germans have always considered red heads to be Jewish. Since the Adam men always married red headed women they must have not been too concerned with what their German neighbors thought. However there may have been more red heads in Alsace than you realize.

I was interested in what your book had to say about German red heads. Perhaps you believe that they were Khazars. The preoccupation with the Hebrew language is also very interesting. I would think that your readers would understand that the Northern Kingdom of the ten tribes did not speak Hebrew in 722 BC. I am also amused to hear that you think Yiddish comes from Southern Germany which did include Alsace. That Hebrew was developed in Babylon should be no big surprise to anyone. I have no doubt that the Rechabite Pharisees who became Jewish scribes in Babylon developed the Hebrew language there while they dreamed up their voluminous interpretations of the Torah which was written by the descendants of Adam not Cain.

The notes in my bible for Jeremiah 35 clearly state that the Rechiabites were Kenites who believed that they were descended from Cain...
I have heard that there are copies of the Torah, written before 586 BC, where Genesis also implies that Satan was the father of Cain. Is it possible that Moses also learned that point by divine revelation before he left Egypt with his people? Remember who Jethro was?

....If you want to see the tribes of Israel reunited, perhaps its time to show the Goyim some love.

Sincerely,
John
---
---

Brit-Am Replies:
(1) Rechabites: You have evidently been wrongly influenced by "identity" literature.
There is an unfortunate spell of that going around recently.
The Hebrew language did not develop in Babylonian Exile. It existed before hand and so did most of the Hebrew Bible.
You mentioned the "Rechabite Pharisees".
The Rechabites are mentioned very positively in the Book of Jermiah, chapter 35.
In Rabbinical Tradition they are usually recalled in association with the Ten Tribes and not with Judah.

(2) Cain and Kenite?
There is no proof that "The Kenites".. "believed that they were descended from Cain".
This idea is based on a similarity of spelling and the ideas of Modern Biblical Critics adopted by identity maniacs with an agenda of their own.
Quite a few of them evidently have homicidal impulses suggesting that their fascination with Cain (the first murderer) may not be a coincidence.

(3) Other Copies of the Torah?
There ARE NO COPIES OF THE TORAH IN HEBREW OTHER THAN THOSE WE HAVE NOW!
It is not true that "Genesis also implies that Satan was the father of Cain". Adam and Eve were the parents of Cain. Despite what Movies like "Rosemary" etc may have depicted Satan does not run around conjugating with human females or anything else.

(4) Re-unification
Brit-Am would like to see the Tribes re-united. Brit-Am is not Judah. Most of Judah and most of Joseph do not know who the Tribes are. If you would like this to change then you should support Brit-Am more than you do, if you do.

(5) Show Some Love?
As for "love" your letter displays a lack of it towards Judah and perhaps also towards Joseph.
People know things.
I have encountered a similar phenomenon amongst others especially "identity" adherents.
They are liable to say horrible and blatantly untrue things about the Jews etc and then complain that the Jews do not love them nor reach out to them!
This applies to "identity" people in America, rather than overseas, suggesting that some of the "identity" freaks in the USA may be misinformed and confused rather than outright evil.
Nevetheless this does not make them less dangerous.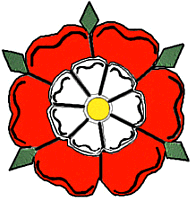 Pleased with what you read?
Did you benefit from it?
We do this because we believe in it and enjoy doing it.
Your benefit and wellbeing are goals of ours and worthwhile to us in themselves.
Nevertheless,
Brit-Am depends on contributions alongside purchases of our publications
Click Here to make an offering.
Click Here to view our publications.
---
---
---
'It is impossible to rightly govern the world without God or the Bible.'
George Washington
---
---

Brit-Am is the "still small voice" that contains the truth.
[1-Kings 19:12] AND AFTER THE EARTHQUAKE A FIRE; BUT THE LORD WAS NOT IN THE FIRE: AND AFTER THE FIRE A STILL SMALL VOICE.