Brit-Am Now no. 1183
Date 11 Tammuz 5768 14 July 2008
Contents:

1.

Ephraimites involved with Archaeological Site in Israel
2. Cam Rea: Book Selling Well
3. Didrik

Saemundsson

:
Disappointed with Brit-Am reaction and checks steadfastness of identification of Benjamin
###################################################


---
---







1.

Ephraimites

involved with Archaeological Site in Israel


A Group of Christian Friends of Israel from throughout the United States is Maintaining the Antiquities Site of Biblical Tamar - Mezad Hazeva in the Arava
http://www.antiquities.org.il/article_Item_eng.asp?sec_id=25&subj_id=240&id=1346&module_id=#as

---
---

2. Cam Rea: Book Selling Well
From: Cam Rea <tragicpoet77@yahoo.com>
Subject: The Assyrian Exile: Israel's Legacy in Captivity

Shalom Mr. Davidiy I hope all is well with you and your family.

I wanted to let you know and the readers know that the book has sold very well, and Amazon.com has only one in stock and is buying more! Wordclay has me listed at number two in popularity in terms of sales on their website.

If people wish to order it they can at:

amazon.com, amazon.co.uk, amazon france, amazon germany
wordclay.com
Barnes and noble
target
MTV, I don't know why?
and many others.

May God bless you and your family.
Cam Rea
p.s. Looking forward to the Khazars book!

---
---



3.

Didrik

Saemundsson

:
Disappointed with Brit-Am reaction and checks steadfastness of identification of Benjamin
From: Didrik Saemundsson <didriksa@mmedia.is>
re
"Brit-Am Now"-1131
#3. Didrik Saemundsson: Tanais or Troy?

Good morning Yair Davidy,

I was shocked after the response against my last letter.

But then I started to think;
You have no access to the necessary information.
And the Prologue to Snorra Edda is not available on the Net except in old Norse.
But it is frequently written in high school as a part of our culture.

Therefore had to translate it and send to you.
Together with a little background information about Snorri.

I translated sentence by sentence as precious as ever possibly for me, but I am an Agronomie Doctor with specialization on Plant Physiology but not an historian and translator.

But please dot throw me out to the dogs.

There are one favour I ask for this work.
And it is;
Why can you be so sure that the Norrmans were Benjamins??? and that they disappeared in Normandie???

At last Gangu-Hralfur alias Rollo of Normandie got a girl Kaelen; Kathleen with a concubine that was a daughter of the earl in Orkney North of Scotland. Her daughter Nibjerg came to Iceland and bore a lot of offspring as is written in the Book of Icelanders; http//www.islendingabok.is


With all the blessings


Ingileif & Didrik
Fridarstadir
Hveragerdi
810
Iceland

---
Brit-Am Reply:
Thank you for the Prologue. You sent it intermixed with the Norwegian
original. We will fix it up just a little and then post extracts from it on our site
so that all who wish may see it and perhaps judge for themselves.
We do not wish to offend anyone.
We are not against others holding different understandings to ourselves.
On the contrary if they are reasoned well and are of interest we will post them out.
Concerning Benjamin we are still open to other possibilities but for the moment the Normans and Belgae still seem the most appropriate identifications.
Of the identifications we make in The Tribes they all tie together and interlock with each other and new evidence keeps confirming the identifications we made.
Nevertheless the identifications may be divided into
(1) those we are quite certain of and
(2) those we would be more open to consider other identifications for if the alternatives could be substantiated.
In the next posting of Brit-Am Now we will give the list.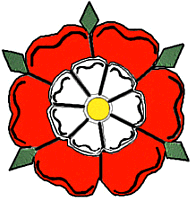 Pleased with what you read?
Did you benefit from it?
We do this because we believe in it and enjoy doing it.
Your benefit and wellbeing are goals of ours and worthwhile to us in themselves.
Nevertheless,
Brit-Am depends on contributions alongside purchases of our publications
Click Here to make an offering.
Click Here to view our publications.
---
---
---
'It is impossible to rightly govern the world without God or the Bible.'
George Washington
---
---
---


Brit-Am is the "still small voice" that contains the truth.
[1-Kings 19:12] AND AFTER THE EARTHQUAKE A FIRE; BUT THE LORD WAS NOT IN THE FIRE: AND AFTER THE FIRE A STILL SMALL VOICE.