The Brit-Am Rose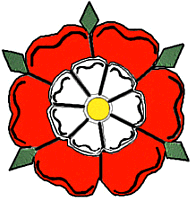 Symbol of United Israel
Brit-Am Now no. 1160
Date 25 Iyar 5768 30 May 2008
Contents:
1. So I am an
Isrealite

...now what?
2. Brit-Am Works for Reconciliation but do

Ephraimites

Reject Us?
3. Did the Holocaust Really Happen?



1. So I am an

Isrealite

...now what?
Sharon wrote:

O.K. So I am an Isrealite, I am choosing to accept this idea.
It is a bit of a struggle, because the facts must be made clear to my spirit-
But I think it's probably so, and , to tell the truth- a bit exciting!
However, the question remains,...
So now what?
Sincerely,
Sharon
---

Brit-Am Reply:
Now you begin a new journey.
This means learning the Bible, looking at things differently,
and asking the God of Israel to guide you.
It also can entail reaching out to other Israelites.
The knowledge of your Israelite ancestry in its own right is also of value.


---
---

2. Brit-Am Works for Reconciliation but do

Ephraimites

Reject Us?
One of The Three Rs of Brit-Am is working for Reconciliation between "Joseph" and Judah.
On the whole our efforts are well received but in the past there was fiction over the following points:

A. Conspiracy Theories. Brit-Am is against Conspiracy Theories.
Brit-Am considers all Conspiracy Theories to be basically anti-Jewish.
Sometimes they are openly anti-Semitic. Sometimes they are not.
The anti-Jewish element however is always there even when (as in the case of M.S. Antelman and Chamish) the propagators are Jews.
Conspiracy Theories are false, negative, and damaging, and in most cases anti-American and anti-British.
Brit-Am is opposed to Conspiracy Theories because they are false and because they are tools employed by enemies of Judah and Joseph.
Certain "Ephraimites" however very strongly believe in Conspiracy.
In some cases they seem to be more sensitive about their Conspiracy Beliefs than their religious ones.
This serves to confirm our impression that Conspiracy Theories have an element of idolatry within them.



B. The Claim of

Ephraimites

to Migrate to Israel at Present by Virtue of their being "

Ephraimites

".
The claim in question is not Biblical or even practical but rather emotional. We have dealt with it at length elsewhere. In some cases they who push this claim have made statements that are offensive to Judah. There will come a time when Ephraimites will return but if they come at present it is as either guests of Judah or as identifying with Judah. For the sake of "Ephraim" and for the sake of Ephraim being accepted by Judah we need to make this point as thoroughly clear as possible.



C.

Ephraimites

not "Under the Law" or are they?
Brit-Am understands Joseph (the lost Ten Tribes) not to be obligated by the Law at this time though in the future they will be.
Many Ephraimites disagree and say that the Law does obligate them even though their understanding of what the Law says varies from one individual to another and has little to do with the Law as Judah has received it.

OK. These are all major differences we have encountered.
Nevertheless they are not matters we bring up in public lectures etc unless directly challenged about them and even then we are usually quite diplomatic in replying.
They are also not matters that should be allowed to cloud the major importance of Brit-Am in revealing the identity of Israelite descendants and working to promote knowledge of it.
Even so, apart from some notable exceptions we get the feeling the "mainstream" Ephraimites avoid us.
We are considered too "Jewish" and have a "suspect agenda".
While Ephraimites could and should make Brit-Am a central point in their overall outlook we are in effect relegated to the sidelines or ignored.
This has been felt especially from the somewhat sizeable "Ephraimite" community in Israel.

At all events interest in Brit-Am is growing and we are going ahead.
It may be that we are better off without being too involved in the happenings and idiosyncrasies of outsiders.
Perhaps Divine Providence has set us aside.
Even so let it be noted that Brit-Am is aware of elements that attempt to distance Brit-Am and would even prefer our disappearance.

---
---
3. Did the Holocaust Really Happen?
Paul wrote:
re Brit-Am Now no. 1158
#7. Queries from Jamaica about Brit-Am
http://www.britam.org/now/1158Now.html

Okay Yair thanks for your response. A lot of things cleared up, but there is another question that I need to ask your opinion on which is most relevant from an historical and cultural sense.

Did the Holocaust really happen? There are many holocaust deniers who claim that it did not happen or in the way that is was made out.

There was a journal in particular which stated that``SIX MILLION JEWS WERE NEVER KILLED AND THAT IN EUROPE AT THE TIME THERE WERE NOWHERE NEAR TO 6 MILLION JEWS. THEY SAID THAT IT WAS A HOAX TO GET MONEY FROM THE WEST AND ESPECIALLY THE GERMANS. IN A WAY THEY WERE TRYING TO MAKE THE GERMANS LOOK LIKE VICTIMS. THIS JOUNAL CAME UP WITH ALL TYPES OF IN DEPT REPORTS AND DOCUMENTS TRYING TO PROVE THAT THE HOLOCAUST NEVER HAPPENED IN THE WAY IN WHICH THE MEDIA MADE IT TO HAPPEN AND THAT IT WAS ALL A TRICK BY THE -KHAZAR IMPOSTERS-. THEY SAID THAT THE AMERICANS WERE THE BIGGER HUMAN RIGHTS VIOLATORS OF THE WAR GREATER THAN THE GERMANS NAZIS THEMSELVES??.

What is the real truth? did the Holocaust happen and did really six million Jews of the biblical Israel murdered at the hands of the Germans?

What is your view?

Paul
---

Brit-Am Reply:
NORMALLY WE WOULD CONSIDER THE VERY NATURE OF THIS QUESTION INSULTING.
The Holocaust is not something one simply has an opinion about as to whether it happened or not.
Survivors of the Holocaust, people who were in the camps and saw what was happening or people who lost all their families and everyone they ever knew are still with us. My own family lost members.
My mother is Jewish and she had relatives in Germany who the Nazis killed.
Why is it however that the Jews even have to "prove" that such an event took place?
You said in a previous post that you are a Jamaican of African origin.
Brit-Am Now no. 1158
#7. Queries from Jamaica about Brit-Am
http://www.britam.org/now/1158Now.html
This is the Internet. For all we know you could be a "White Supremacist" impersonating a black man. We have encountered such cases before. Indeed the person (who calls himself Abraham Sandor as well as other names) who wrote the article against Brit-Am that you mentioned makes a habit of impersonating all kinds of people.
Nevertheless you sound like a genuine person and our practice is to accept everyone according to how they present themselves.
What if someone said the following about "Africans" in the Western Sphere:


---
How would you react if someone would write the following FICTIONALISED, NOT-TRUE, SCENARIO AND PRESENT IT AS FACT?


Slavery of Africans never existed. Just as today the blacks are trying to get into Europe and the USA because things are bad in Africa so too was it in the past. After America was discovered the Blacks in Africa who had suffered from famine and warfare came down to the seashores and begged passing ships to take them to somewhere better. Spanish, Portuguese, French, and British sea captains had mercy on the poor black people and out of Christian charity gave them free passage to America and the

Carribean

. At this same time the Northern Yankees in the USA wanted to put down the Southern Whites and keep all the good things for themselves. The American Civil War was originally a theatrical work of fiction. President Abraham Lincoln was an actor. He was eventually killed by Wilkes Booth who was also an actor and motivated by professional jealousy. The promotion of the fictitious Civil War became so convincing that people accepted it as

true; -just

as they once accepted the "War of the Worlds" by

H.G

. Wells (which described an imaginary invasion of Martians) as true.
In the case of the "War of the Worlds" the Establishment did not want people to believe in it so they told them it was fiction.
In the case of the Civil War however they decided to promote it as true.
This served the Northern Yankees who wanted to tyrannize the South.
It also suited the blacks who were paid for their work but did not want to work.
They all wanted to go on welfare.
By inventing the idea of slavery they could justify their relative lack of progress as compared to other groups and put a guilt trip on white people, etc. They could also use it to explain their matriarchal oriented society and the role of the black "Mama". It was all the White Man's fault.
---

Sound ridiculous? It is. Now prove it is false to people who want to believe it is true.
Sound easy? You would be surprised as to what kind of specious claims people will throw in your path.
You do not wish to deal with lies?
Fair enough. Neither do we.
It happens however that sometimes even intelligent people are mislead by false claims.
Not everyone is well read in history and contemporary affairs.
Certain people feel an attraction to anti-Jewish propaganda.
They want to believe all kinds of lies about the Chosen People of the God of Israel.
They need however to rationalize their hatred and so turn to falsehood.
If this falsehood is refuted some of them may yet repent and turn back to the truth.
There are numerous sources including some very good web sites that help prove that the Holocaust took place. They do a far better job than we can.
There are reliable sites on this subject written by people who have devoted serious research to this. None of them have agendas. If there were ever any serious doubts on the matter they would say so. They do not.
Nevertheless, even though others have doe a better job than we ever could here is a summary of the main points on the case based mainly on what others have said.



The Truth of the Holocaust


Witness of Victims and Assailants
Numerous survivors exist amongst the Jewish people who lost all of their family and all of their neighbors.
The people who perpetrated these foul deeds in many cases are still alive or were until recently.
Most of them admit what they did. Some of them are proud of it.
They would do it again if they had half the chance.
As a child in Australia my schoolmates did not recognize me as Jewish.
I heard an account from a Polish immigrant as to what his father boasted of having done to the Jews during the War when the Jews were trying to flee from the Germans.
I heard other things as well.
Outside of the "webspace" only a small minority of those who kill Jews deny having done so.

http://skepdic.com/holocaustdenial.html
http://www.jewishvirtuallibrary.org/jsource/Holocaust/denial.html
http://en.wikipedia.org/wiki/Holocaust_denial

Numbers Surviving
Before WWII there were approximately 8,861,800 Jews in countries that the Nazis later controlled.
For a list of each country see:
http://www.jewishvirtuallibrary.org/jsource/Holocaust/killedtable.html
Based on listed and/or estimated survivors after WWII the number killed was at least 5,933,900.
[Actually the figure is probably higher since the Nazis also killed many "Jews" who had not been recognized as such prior to WWII.]

Declaration of Intent and Mental Proclivity to Exterminate
Reading anti-Semitic Nazi and related literature from before WWII gives a clear implication that the Nazis wanted to exterminate Jews. They were capable of doing so, and declared their intention to do so. They wanted to do so. This want enters the category of craven blood lust.
They murdered others as well. They also murdered their own kind including WWI veterans who as a result of fighting for Germany had been incapacitated. This tendency to eliminate "useless" mouths is part of German culture and still exists. The Jews were considered as more than "useless".
They were described as dangerous and infectious, as vermin and as bacteria.
The German anti-Semites under Hitler had the idea that by eliminating the Jews they would bring some kind of "Redemption" to the "Super Race" they wished to create.
They also had the notion of offering the Jews up as a kind of sacrifice to the principles they idolized such as strength, elimination of the weak, glorification of sadism and murder, selfish destruction of others, the abolition of inhibition and feelings of compassion, etc.
In our terms we would say that the Nazis sacrificed the Jews to the god of this world whom they considered to be something like the devil.
Why should the Nazis not have killed Jews from their point of view?

Means of Murder
The Nazis murdered by means of shooting, deliberate starvation, entrapment in confined spaces in infectious conditions, by beatings, working to death, injections, asphyxiations, encouraging primitive Eastern Europeans to kill Jews, and by gassing, and by death marches. Gassing was only one of the means that they carried out and it accounted for less than half the deaths of Jews although many other people also died through this method.
The Nazis also killed political opponents, Catholic priests, Gypsies, Poles (especially intellectuals), and Russian prisoners of War about three million of whom were starved to death.



Concerning the murder of Jews,

I recently bought a BBC DVD on the subject and it describes the apparatus of Auschwitz including interviews with victims and with the perpetrators and their accomplices and other witnesses.

Nowadays about a third of Germans believe that what the Israelis are doing to the Palestinians is the same as what the Nazis did to the Jews.
http://thebostonphoenix.com/boston/news_features/
top/features/documents/02332760.htm
[I have also heard "Jewish" Christians say the same.
Why do they hate Brit-Am?]
It is only fair however to remark that other Germans still have some pro-Israeli tendencies that perhaps 50% of them (according to a "Der Spiegel" poll) admit to.
There is however a tendency for Germans and descendants of Germans and other anti-Semites to try and find points of justification for what they did, exonerating circumstances, and anything that might mitigate the degree of evil that then existed as indicated by the evidence. This may be a natural reaction to some degree but it is not the truth. The Holocaust took place and many people throughout Europe (especially the Germans) were responsible for it.

At all events people hate Jews not because of what Jews do but because they represent the God of Israel in this world.


They who hate
the God of Israel also hate the Jews.


See also:
"Why the Jews are Judah"
by Steven Collins and Yair Davidiy
http://www.britam.org/judah.html



---
---
---


Brit-Am is the "still small voice" that contains the truth.
[1-Kings 19:12] AND AFTER THE EARTHQUAKE A FIRE; BUT THE LORD WAS NOT IN THE FIRE: AND AFTER THE FIRE A STILL SMALL VOICE.