The Brit-Am Rose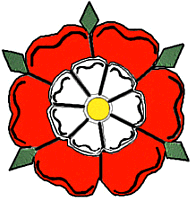 Symbol of United Israel





1. Cam Rea:
The Early Median and Persian kings were indeed Israelite
From: Cam Rea <tragicpoet77@yahoo.com>
Subject: Steven Collins
re Brit-Am Now no. 1154
#1. Steven Collins: Persian Kings Were Gentile Non-Israelites
http://britam.org/now/1154Now.html#Steven

I of course have to disagree. I will try to make this brief since this could get to big and should be debated more in person since I think people can get a better understanding through face to face discussion.

The Israelites that were taken captive by the Assyrians were not slaves in the term we think of today. They were free to go about their business in the region or province given to them, and to govern and protect that area under the eyes of certain Assyrian administrators. Slaves no, captives yes, but to a certain degree, due to regional responsibilities assigned to them by the Assyrian Empire. Once in exile the Israelites became gentiles due to their separation from God but this could said even before the exile due to their separation from the Almighty and their adoption of gentile ways be the means of worshiping false goods and unclean behaviors.

Now, you say the Medo-Persians saw the Israelites as slaves? Were did you get this information? The reason I ask is that the Persia were not known for enslaving. Slavery was general banned in the Achaemenid Empire and was only implemented on rebellious armies. The religion of Persia "Zoroastrianism" forbid the practice of slavery. The Achaemenes followed this decree and the evidence is Cyrus freeing the Jews and that Persepolis was built by "paid" workers.

Darius the Mede? This has been considered a later mistake by a later writer. It is true that Darius I was a Mede or Manda most likely, and is not worth the debate. However, the term Mede is an archaic term used by the Assyrians even when the population deported into the area was not Median like the Israelites, but the name would be applied. So when Daniel says Mede or Persian the Greek names are used. But, historically it is the Umman-manda and Hakhamanish which does take on a different meaning.

Once again I must ask who are the Medes at this point in time? The Medes are first mentioned by the Assyrians in the 9th century B.C. However, Media was invaded 22 times and a number of deportations and repopulations accrued in the area by the Assyrians. The name of the region never changed and the people sent their became the new Medes. The Israelites as mentioned before became the masters of the Median region and would be called Medes. These Medes were really Scythians, Saka. Cyaxares, Astyages, the Umman-manda kings were of Scythian stock and Astyages name also bears this as he is called Sahak which means Isaac in Armenian. Cyrus the Great was also a Scythian from the Psargadae tribe which means "Sons of Gad" according to Yair Davidiy.

I don't want to go on with this since a book could be written just on our responses but the Early Median and Persian kings were indeed Israelite. Just take a look at who's in charge of the Persian Empire and councils "Scythians" that bear the name Saka, Phares and etc...

In any case we can agree to disagree.
Cam Rea

---
---


2. Bob and Jacquie: Thanks to Steven Collins
From: Bob & Jacquie <bobjacquie@centurytel.net>
re Brit-Am Now no. 1154
#1. Steven Collins: Persian Kings Were Gentile Non-Israelites
http://britam.org/now/1154Now.html#Steven
Thanks to Steven Collins for a scholarly, concise and Biblically sound teaching on "Persian Kings Were Gentile Non-Israelites"
His research and knowledge are very valuable to fellow Israelites in understanding the history of our wanderings. Thank you for the non-combative manner in which the information was shared.
Shalom,
Bob and Jacquie Himango

---
---


3. Mark Robinson: The Arabs Are in the Feet of Iron and Clay!
From: Mark Robinson <robinsonm@lanl.gov>
Subject: Steven Collins and iron mixed with clay...Brit-Am Now no. 1154
re Brit-Am Now no. 1154
#1. Steven Collins: Persian Kings Were Gentile Non-Israelites
http://britam.org/now/1154Now.html#Steven
Yair, I have the greatest respect for Steven Collins, and I would be the last to assert that I can correctly interpret prophecy yet to be fulfilled. Never-the-less, I have a hard time with interpretations that revolve around the reincarnation of the Roman Empire. Furthermore, my understanding of scripture is that the 10 Tribes are heading for Aliyah, not world domination. In particular, I find the Aramaic word for Mixed used in Daniel 2:41 (Strong's # 6151) intriguing, given the clash of civilizations currently under way (and ongoing since 622CE). Transliterated, the word for Mixed is Arab! Therefore, "iron mixed with miry clay" is really iron arab miry clay! As I find no basis for coincidence in the scriptures, I tend to believe the 10-toe alliance will involve Ishmael and Esau, not Rome, and not the Northern Tribes. But that is just my view. God bless.
Mark A. Robinson

---
---


4. Brit-Am Rose Articles Redone

Brit-Am Rose Articles
http://www.britam.org/RoseArticles.html


"Shoshana Yaacov" or The Brit-Am Rose
http://britam.org/Roses.html

The Brit-Am and Tudor Roses
http://britam.org/Rose.html
See pictures of the Rose from Tudor Times.

---
---


5. Proverbs 10:5-7
[Proverbs 10:5] HE THAT GATHERETH IN SUMMER IS A WISE SON: BUT HE THAT SLEEPETH IN HARVEST IS A SON THAT CAUSETH SHAME.
These are all self-evident truths. The thing is that most of us in our lifetimes experiences have gone through phases where we could have been referred to as a "wise son" and at other times we would have been considered a bad one. It happens that the later description could often have been the most appropriate one. Neverthless by learning the Bible and these Proverbs of King Solomon and other words of Wisdom we can often correct ourselves. In our own lives we may prove the effectiveness of these words of advice.
In the above verse Solomon is saying that one should do what has to be done when it is possible to do it. This is simple and once we begin to make it a habit it becomes easy. Until then it will remain in the realm of wishful thinking.

[Proverbs 10:6] BLESSINGS ARE UPON THE HEAD OF THE JUST: BUT VIOLENCE COVERETH THE MOUTH OF THE WICKED.
Do good and good will come unto you. You will be blessed.

[Proverbs 10:7] THE MEMORY OF THE JUST IS BLESSED: BUT THE NAME OF THE WICKED SHALL ROT.
Do good and try your best and not only will you be blessed but in the end others will respect you and revere your memory when you are gone. You will leave a blessing after you. This is no small thing and no mean acheivement.

---
---
---


Brit-Am is the "still small voice" that contains the truth.
[1-Kings 19:12] AND AFTER THE EARTHQUAKE A FIRE; BUT THE LORD WAS NOT IN THE FIRE: AND AFTER THE FIRE A STILL SMALL VOICE.