The Brit-Am Rose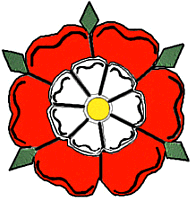 Symbol of United Israel
Brit-Am Now no. 1154
Date 21 May 2008, 16 Iyar 5768
Contents:
1. Steven Collins:
Persian Kings Were Gentile Non-Israelites
2. Sandie
B: Likes the sound of

Achim

Acharim


3. David

Tempelhoff

: Unifying

Isreal

and Judah
4. Agatha: Bringing His people back from exile
5. Question on Scattered Israelites Elsewhere in Europe and Central Asia



1. Steven Collins: Persian Kings Were Gentile Non-Israelites
From: Steve Collins <scollins@sio.midco.net>
Re: Brit-Am Now no. 1153
#5. New Article by Cam Rea:
"WERE THE EARLY GREAT KINGS OF PERSIA ISRAELITES?"
http://britam.org/now/1153Now.html#New

Shalom Yair,

I'd like to respond briefly to Cam Rea's proposal that the early Persian kings may have been Israelites. I strongly doubt such a possibility. We know that the Israelites went into exile after the final Assyrian invasion and the fall of Samaria. While numbers of Israelites were placed in "the cities of the Medes" (II Kings 17:5-7), they were placed there as slaves and captives. The Assyrian empire was replaced by the Babylonian empire which, in turn, was replaced by the Persian Achaemenid empire. There is no hint in the book of Daniel (who lived through the transition from the Babylonian to the Persian empire) that the Persian kings were any other than gentiles. Since the Medo-Persians saw the Israelite captives as a slave population, they would hardly select their kings from the captive Israelite underclass. Notice also that Daniel specifically refers to the Persian king, Darius, as "Darius the Mede" (Daniel 11:1). This reference confirms that Daniel did not regard this Persian king as an Israelite, but a gentile descended from Madai (Genesis 10:2). Since Daniel wrote that King Darius of the Persian empire was a gentile from the nation of the Medes, Darius' ancestors and descendants also had to be gentiles. Checking with a Concordance should confirm that Medes were descendants of Madai, a gentile people (Young's Analytical Concordance makes that assertion under the word "Madai").

Also, Isaiah 14:1-2 prophesied the Israelite captives would eventually rule over the nations that had held them captive. This was fulfilled when the captive Israelites finally became independent and conquered their former captor nations (Assyria, Babylon, Medo-Persia) during the time of the Parthian empire. There is abundant evidence that the Parthians were composed of the ten tribes of Israel, but none that the Persians were Israelites. Indeed, the Persians resented their Parthian/Israelite overlords and eventually rebelled against the Parthian kings circa 227 AD. The Sassanian Persians reasserted gentile rule in that region and drove the Parthian Israelites out of Asia (sending them toward Europe to which God was "shepherding" them so the Israelites would be in the locations God intended for them in the latter days' prophecy in Genesis 49).

Daniel 2 relates the dream seen by the Babylonian emperor, Nebuchadnezzar. There is no question that the Babylonian empire was gentile. The dream gave a prophecy about a series of world-ruling empires. The Persian, Greek and Roman empires were all presented as a succession of gentile empires which would continue Babylonian traditions. The two legs of the "iron" Roman Empire was fulfilled during the existence of the Eastern and Roman Empires. It is not until the very end of our age that this prophetic dream indicates that any of the rulers of these kingdoms could be Israelite. It is only the feet and toes of the "potter's clay and iron" which has the symbol of "clay" anywhere in the image. Jeremiah 18:3-6 indicates that "potter's clay" is a symbol for the ten tribes of Israel ("the house of Israel"). Based on this prophetic dream's imagery, there would be no ruling Israelite component to the succession of empires shown in the great image until the very end of our age. In the modern world, we should look for an alliance which mixes the "iron" (the nations and peoples of the old Roman Empire) with the "clay" (the modern nations of the ten tribes of Israel). As both your and my books have shown, the ten tribes are in the British Isles, Scandinavia, several mainland European nations, the USA, Canada, etc.). The expanding NATO alliance perfectly fulfills Daniel 2:41-43. NATO unites the "iron" nations of the old Roman empire with the "clay" nations of the ten tribes of Israel. NATO is also a fractious alliance in which the member nations bicker and have competing interests. This also fulfills Daniel 2:43 that this end-time gentile-Israelite alliance will not internally "cleave" together very well. Since the symbolic imagery of Daniel 2 does not allow for any Israelite dominance in this succession of world empires until the very end of our age, I believe scripture indicates that none of the kings of the Babylonian, Persian, Greek or Roman empires were Israelites (which is consistent with Daniel 11:1's assertion that the Persian king were from Madai/Media). Only the final "feet and ten toes" would have Israelite members and leaders. Indeed, I think God gave us a double clue that the Israelites would be a part of any of the great image's empires only at the end of this age. Not only did God give us the specific imagery ("clay") which Jeremiah 18 specified would indicate Israelites, but God also placed the clay in the feet and ten toes of the great image. The number "ten" is exactly the number of tribes in the house of Israel.

Since it is clear that Medo-Persians and Israelites lived very closely together for centuries in the same geographic region of Asia, we should expect that linguistic nomenclature would develop many similarities between the two groups. However, linguistic similarities do not prove a common genetic origin. It simply confirms they lived together in the same empires for centuries. One should expect a high number of shared words and names. However, any argument based on linguistic similarities must yield to scriptural evidence. For the above-cited scriptural reasons, I do not think that Israelites could have served as the kings of Persia.

Best wishes to all!

Steven Collins


---
---

##################################################


2.

Sandie

B: Likes the sound of

Achim

Acharim


Re: Brit-Am Now no. 1153
#2. A Description of "Achim Acharim" as Translated from the back cover of the work.
http://britam.org/now/1153Now.html#A

Yair - Achim Acharim sounds to be a very thoughtful and loving writing to the House of Yhudah, as you present the description on the back cover of the book. I like that. :)

In peace sandie b.


---
---

##################################################
3. David

Tempelhoff

: Unifying

Isreal

and Judah
Subject: Re: Brit-Am Now no. 1153

Hello Yair,

God blessed King David with the wisdom and spirit to unify Isreal and Judah.
David was patient and kind and did not force the unification.
You remind me of King David.

God Bless you and your team,
David Tempelhoff



---
---

###################################################


4.

Agatha

: Bringing His people back from exile
Surely everyone that takes hands,
and is willing to share the good news of the restoration of the Kingdom of Israel in the spirit of love and peace in His House will be blessed by HaShem. May HaShem bless you, and be with us all as we all go forward, each in our own way following His voice, taking His Eternal promises in the Torah that He gave us for the coming of His Kingdom, to the ends of the earth. Bringing His people back from exile in the nations to the land that He promised to Abraham, Isaac and Jacob as an eternal inheritance, and may He and He alone receive the praise and the honor and the glory for being so faithful to His own Torah, which He in His mercy has given us.

Blessings.
Agatha
---
---
###################################################
5. Question on Scattered Israelites Elsewhere in Europe and Central Asia
Valerie wrote:

Dear Yair,
I've e-mailed to you before, and I had another question. If you could be able to answer this I'd appreciate it. From what I know, Japeth was Noah's son which (peoples of Europe and central Asia) are descended from. Is it possible too that they are an admix of Japheth and from the lost tribes of Israel (Ephraim and Mennesseh)? I know that people have mixed within communities and peoples for centuries, so noone is of a pure race. I just wondered because from what I've read the lost ten tribes went into the way of the gentiles. I used to think that all 12 tribes were tribes of Judah, but now I know that the Lord makes a distinction between Judah (Benjamin and Levi), from the south, and the ten other tribes were from the North (not part of Judah). One day Judah and these lost tribes of Israel are supposed to unite (from what I've read in scriptures). It's very interesting to learn about, thank you for your e-mails I really appreciate them. I hope you'll come to the United States I'd love to meet you some day.
Sincerely,
Valerie
---

Brit-Am Reply:
Valerie Shalom
In our book "Joseph. The Israelite Destiny of America"
we discuss how Israelites and descendants of Judah were to be found scattered throughout Europe and elsewhere APART FROM their identifiable concentrations in the West. We also show how these scattered elements migrated to North America and Australia etc. In other words towards these End Times all Israelites have begun to re-converge into certain areas that had enjoyed a concentration of Israelites from the earliest times or that were developed later from them as colonies, etc.


---
---
---


Brit-Am is the "still small voice" that contains the truth.
[1-Kings 19:12] AND AFTER THE EARTHQUAKE A FIRE; BUT THE LORD WAS NOT IN THE FIRE: AND AFTER THE FIRE A STILL SMALL VOICE.