The Brit-Am Rose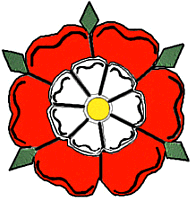 Symbol of United Israel
Brit-Am Now no. 1153
Date 20 May 2008, 15 Iyar 5768
Contents:
1. The Brit-Am Hebrew-language work "
Achim

Acharim

"
2. A Description of "

Achim

Acharim

" as Translated from the back cover of the work.
3. "Returning to Israel" and Damage to Brit-Am
4. Geoffrey Cooper: KNOW or NO?
5. New Article by Cam Rea:
"WERE THE EARLY GREAT KINGS OF PERSIA ISRAELITES?"




1. The Brit-Am Hebrew-language work "

Achim

Acharim

"
The Brit-Am Hebrew-language work is called "Achim Acharim". This means "The Other Brothers", which is a good title and has a nice ring in Hebrew imparting several different but not contradictory nuances. "Achim Acharim" is distributed in Israel at cost price or for free. We have not advertised it at all (apart from on our web-site) so not that many people know about it. Even so, quite a few copies have been distributed and reactions on the whole have been favorable.
Recently the father of a friend of ours read it and sent us back word that they were very pleased with it and "enjoyed" it very much. Whether they were convinced or not they did not say but having "enjoyed" it may well be a beginning.
Expressions such as "nice work", "pleasant reading", and "enjoyable" are frequently received about this book. We may not be convincing but at least people seem to like what they read!
A new version of this work is in preparation and will be posted up on a Hebrw-language section of our site also in preparation.

---
---

2. A Description of "

Achim

Acharim

" as Translated from the back cover of the work.
"Achim Acharim ["The Other Brothers"]. The Ten Tribes in the West" by Yair Davidiy
describes how ten (out of the original twelve) tribes of Israel in Ancient Times were exiled by the Assyrians and disappeared. They lost their identity and were transformed into "Gentiles for all intents and purposes" (Yebamot 17). Nevertheless, it is possible to trace after them and to discern their routes of migration. Most of them by different and varied ways reached Western Europe. From there their descendants were to settle in North America, Australia, New Zealand, and South Africa. The sources for our research are Scripture and the Commentators, the Talmudic Sages, Archaeology, Ancient Writings, General History, Mythology, Linguistics, National and Cultural Characteristics, as well as almost every field that may have some relevance to the matter. According to the Bible and the Sages the Ten Tribes are destined to return and to once again unite with the Jews in the Land of Israel. Before that however they have their own task to fulfill in this world. There exist a few nations that may be potential allies to the State of Israel. All of these countries are derived from the Ten Tribes but they are not aware of it. They are to be found amongst nations that are the strongest and the best in existence. According to the Prophet Jeremiah (3:18) the Jews are destined to go unto the Ten Tribes, to inform them of the common ancestry that we have with them and to offer them partnership of destiny with us.
This is our duty and mission of purpose and theirs as well.

---
---

3. "Returning to Israel" and Damage to Brit-Am
Recently Brit-Am emphasized its position concerning Ephraimites returning to Israel at the present time. We said that we have nothing against Ephraimites who are here or Ephraimites who despite everything come here. They should however realize that at present they need either to identify with Judah or to consider themselves guests of Judah.
We are against the idea that Ephraimites should wish to come here at present by virtue of their being "Ephraimites".
They have their own duty and purpose to fulfill that needs at present to be carried out primarily in their own lands.
In the future they will return and receive their own Tribal inheritances alongside Judah.
For now, Judah is preparing the way and needs the help of Joseph from outside.
Before the Ten Tribes (Joseph) return they may also establish colonies in Israelite Lands of the Periphery meaning Lebanon, Jordan, Cyprus, Syria, etc. This is what has been prophesied.

Brit-Am could have kept quiet about the whole matter of Ephraimites "Returning".
Nothing would have happened and we may not have lost the support that we may have lost because of it. Nowadays if someone from overseas wishes to come to Israel they usually need a visa and if they wish to work in Israel they must obtain a permit.
Experience shows that even if Brit-Am wanted to have exceptions made in this matter we cannot do very much about it. Nor do we believe can anybody else. On the contrary, if anything recent attempts by others in the name of "Ephraim" are liable to have caused damage.
The Brit-Am approach is the correct one and is Biblically sound.

Because we made our position clear on this matter, thrashed it out with numerous correspondents, etc and thoroughly clarified the issue some individuals who previously supported us are no longer doing so.
We saw this eventuality from the beginning but still went ahead and made our position clear.
Those who value Brit-Am are asked to continue to support us, to send us offerings, and do what they can to strengthen Brit-Am.
Brit-Am is a good thing and needs your help and that of others to function and grow.

---
---

4. Geoffrey Cooper: KNOW or NO?
From: Geoffrey Cooper <mutton@hightor.plus.com>
Subject: Re: Psalms 107

KNOW GOD
KNOW LIFE

NO GOD
NO LIFE

CHEERS,

GEOFF

---
---

5. New Article by Cam Rea:
"WERE THE EARLY GREAT KINGS OF PERSIA ISRAELITES?"
http://www.britam.org/achaemenids.html

---
---
---


Brit-Am is the "still small voice" that contains the truth.
[1-Kings 19:12] AND AFTER THE EARTHQUAKE A FIRE; BUT THE LORD WAS NOT IN THE FIRE: AND AFTER THE FIRE A STILL SMALL VOICE.