The Brit-Am Rose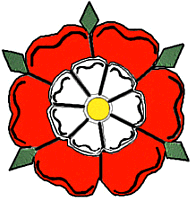 Symbol of United Israel




1. Thomas Jefferson searched for Lost Tribes Amongst Amerindians?
From: Tommy704@aol.com

Shalom Yair,

FYI Charles Krauthhammer made mention of the LTT. I thought it unusual to even have a mention of it in a quasi-mainstream media outlet. Public awareness is a first step.


"Before sending Lewis and Clark west, Thomas Jefferson dispatched Meriwether Lewis to Philadelphia to see Dr. Benjamin Rush. The eminent doctor prepared a series of scientific questions for the expedition to answer. Among them, writes Stephen Ambrose: "What Affinity between their (the Indians') religious Ceremonies & those of the Jews?" Jefferson and Lewis, like many of their day and ours, were fascinated by the Ten Lost Tribes of Israel, and thought they might be out there on the Great Plains."
http://www.townhall.com/columnists/CharlesKrauthammer/2008/05/
16/home_for_the_lost_tribes_of_israel?comments=true#comments
---
---

2. Query on

Issachar


Greetings Yair,
I wanted to add a comment about the tribe of Issachar in that according to Gen 49 the blessing of Jacob describes Issachar as a strong donkey bearing a burden. I can see how this might be linked to being for hire.
However, there is no mention of them being sea peoples. This attribute was given to Zebulun and in my research, families with coats of arms of ships on the water have been found belonging to descendants of Zebulun.

What are your thoughts about this?

Blessings, michelle b.

---



Brit-Am Reply

:
The identification of Issachar as part of the Sea Peoples in based on Egyptian records as we have noticed. They refer to a people as Sakara (sometimes written as Sekel since in Egyptian "L" and "R" interchange)
and place them in an area on the Israelite coast close to the territory of Issachar.
Other of the so-called "Sea-Peoples" are similarly identified.
The blessings of Jacob to the Tribes were for the "end of days".
[Genesis 49:1] AND JACOB CALLED UNTO HIS SONS, AND SAID, GATHER YOURSELVES TOGETHER, THAT I MAY TELL YOU THAT WHICH SHALL BEFALL YOU IN THE LAST DAYS.

It was prophesied that Issachar would be "COUCHING DOWN BETWEEN TWO BURDENS"
[Genesis 49:14] ISSACHAR IS A STRONG ASS COUCHING DOWN BETWEEN TWO BURDENS:
In Hebrew the word translated as TWO BURDENS is "Mishpatayim" which can mean two boundaries or "limitations". In "The Tribes" we identified Issachar with elements from both Finland and Switzerland.
We suggested that "Mishpatayim" referred to land-locked Switzerland.
Unlike Switzerland, Finland does have coastal areas. nevertheless the Finns have not been known as a sea-faring people. Neither have the Swedes who neighbor Finbland though same Swedes may have participated in Viking expeditions. Also the Goths (who form part of the Swedes) did no occasion embark to their destinations by ships.
Even so Scandinavia is known for its Vikings and most of the Vikings came from Denmark and Norway.

We identify Zebulon with Holland and a ship has been a traditional symbol of the Netherlands in the past.

---
---

3. Michelle B: Judah "the lion and the pears"

Greetings Yair,
Just looked at your link to roles and names of tribes.
In it you point out Pharez of Judah known also as Paretz or as I have also seen Peretz.

There is a prevalence of spelling variations of Peretz/Paretz in southwest England. There are many listed in a wide area that were recorded in the Domesday book of Land Records dating back to 1086 A.D.

Also, in doing more research, many coat of arms for those of that same name show not only the lion of Judah, but also 3 pears. I wasn't sure of the what the pears meant until I stumbled across a Sephardic website. In it were many of Sephardic heritage from Spain and in their coat of arms were the three pears as symbols!!!! They were also listed as being of Pharez. Many also had the lion of Judah and some had both the lion and the pears.

blessings, michelle b.

---
---

4. Proverbs 10:1-4
[Proverbs 10:1] THE PROVERBS OF SOLOMON. A WISE SON MAKETH A GLAD FATHER: BUT A FOOLISH SON IS THE HEAVINESS OF HIS MOTHER.
The Commentators said that a wise son will be outside in the counsels of men but a foolish son will stay at home the sight of which should perturb his mother. These days this observation is only partly true since our social arrangments are not always what they should be. Young people may not always be able to find suitable outlets for their development outside of the home. Nevertheless they should try. This applies more to the males than females. Young men should find interests and purpose outside of the house that enables them to develop. Ideally it is a man's task to be out "conquering" the world while a woman provides the home, support, and shelter.

[Proverbs 10:2] TREASURES OF WICKEDNESS PROFIT NOTHING: BUT RIGHTEOUSNESS DELIVERETH FROM DEATH.
Undeserved gain usually does not last. More often than not it causes suffering and pain to they who have unjustly taken it. Someone who is honest and righteous may suffer because of it but in the long run the fruits of their just dealings will save them from disaster.

[Proverbs 10:3] THE LORD WILL NOT SUFFER THE SOUL OF THE RIGHTEOUS TO FAMISH: BUT HE CASTETH AWAY THE SUBSTANCE OF THE WICKED.
God will always look after they who trust in Him and do righteously though sometimes they may be tested.

[Proverbs 10:4] HE BECOMETH POOR THAT DEALETH WITH A SLACK HAND: BUT THE HAND OF THE DILIGENT MAKETH RICH.
Someone who works, who does what they know they should and continues to do it will eventually be rewarded. If what they are doing is their "mission" in life they may well become quite wealthy. If a person does not try they will fall and probably fail.

---
---

5. Secular Evidence: Ethnic Affiliations with Other Entities for whom proof exists.
(a) Outline
Ethnic Affiliations with Other Entities for whom proof exists.
Peoples whose Israelite origins have been proven are related to other peoples for whom different evidence exists.
Since however they both belong tot he same family then by implication proof applying tot he one entity also applies to the other.

(b) Expanded Format
If someone (A) has a brother (B) from the same mother and father and it is proven that the brother (B) has another brother (C) then (C) must also be a brother to (A).
In practice things may not be so tightly proven. Peoples are mixed. It may be that a certain people is a combination of various elements and only one element is connected. This is analogous in the above example as saying:
(A) has a brother (B) from the same mother and possibly from the same father but we are not sure.
It is indicated that the brother (B) has another brother (C) in which case (C) may also be a brother to (A).
We are not however sure of this and it is merely a possibility that is worth considering especially if additional evidence becomes available.

The Khazars are proven to belong to the Lost Ten Tribes.
Indications also exist that the Khazars were related to the Anglo-Saxons, Finns, and Scandinavians. What applies to the Khgazars may also therefore apply to the peoples they are related to.
The Dans and Angles (of Anglo-Saxon association) are related. What applies to the Danes may also therefore apply to the Angles and vice-versa.
The Irish and Scottish are related. What applies to the Scottish therefore has implications concerning their kinfolk the Irish and vice-versa. In this case however we will find objections partly based religious and cultural differences and partly on possible fact. Some Scots-Irish in Ulster will claim that the Southern Catholic Irish are not Israelites.
This goes against the facts as we know them though there may be grounds to examine different areas of Ireland
for different ancestral connections.
The Welsh and Bretons of France are related.
The Danes and Norwegians are related and both of them have elements in Ireland and Britain.
Some of these matters are dealt with a greater length in our work "The Tribes".


---
---
---


Brit-Am is the "still small voice" that contains the truth.
[1-Kings 19:12] AND AFTER THE EARTHQUAKE A FIRE; BUT THE LORD WAS NOT IN THE FIRE: AND AFTER THE FIRE A STILL SMALL VOICE.