The Brit-Am Rose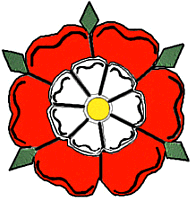 Symbol of United Israel




1. Amerindians From Israel? New Evidence?
We have been asked several times whether or not the Anerindians had Israelite Origins.
For some of our answers and discussion on the matter, see:
Amerindians
http://www.britam.org/Questions/QuesAmerindians.html
Our answer to the first question in that article more or less sums up the Brit-Am approach, i.e.

(1. Question: Are the Amerindians from the Lost Tribes?
Answer: People of Hebraic descent from the Lost Tribes from different regions and at various times reached the Americas before Colombus. Nevertheless the overall impression is that the majority of Amerindians were not of Israelite origin though some may well have been.

We also have stated that even though some of the Amerindians may have been descended from Israel on the whole they could not be considered Israelites since they did not fulfill the Brit-Am Ephraimite Critieria:
http://www.britam.org/criteria.html
We still hold by these answers and they apply in all similar cases.
Nevertheless it is worth noting that new evidence may well strengthen the Amerinidian case concerning at least a part of them.
In
BAMAD no.29
#1. Amerindians-Middle East-Druze DNA Connection Proven?
http://britam.org/DNA/BAMAD29.html#Amerindians
We bring extracts that in summarized form may suggest the following theory that seems to be in the process of formation:
In Ancient times mt(female-transmitted)DNA haplogroup X2 was widely prevalent in the Middle East and perhaps amongst the Ancient Israelites in the Galilee area.
A group whose members included those bearing mtDNA X2 went to North America where the X2 experienced a minor change becoming X2a.
Their descendants are especially prominent amongst the Native American/First Peoples; Ojibwa, Nuu-Chah-Nulth, Sioux, Na-Dene-Navaho, Yakima.
Meanwhile in the Middle East most bearers of X2 disappeared through Genetic Drift (died out, had more males than females with the extra males marrying non-X2 females, or females from outside, etc) with only the Druzes retaining the original large proportions of X2 in their population.
The Druze were able to do this since they are a small community, isolated, not intermarrying with others, and usually marrying only within their own village or extended family.
See:
Amerindians

---
---

2. Encouragement
(a) Yair,
God is awakening His people. Keep up the great work.
The Redemption draws near, Dan.

---

================================================
(b) My Dear Friend Yair:
Thank you for the incisive original work that you are doing that has been instrumental in influencing how I understand what God is doing in the world.
I read your emails, which I find of great interest, daily.
David


---
---

3. List of Brit-Am Secular Proofs: National Characteristics
http://www.britam.org/Proof/secular/ListofSecularProofs.html
Proofs in Simplified Outline
Peoples of Israelite Descent will have national characteristics reflecting this descent.

National Characteristics
http://www.britam.org/Proof/secular/National.html
Proofs in Expanded Format
The National Characteristics we expect from peoples of Israelite Descent are described in our article:
"Ephraimite Criteria. How do You Know Whether You Descend from Israel?"

In that article we list Ten Main Criteria that should be evident in the National Characteristics of the Peoples in question. Of these criteria we consider especially important from a "Secular Proof" point of view the attributes:
[no.4] Judah: Affinity with the Jews i.e. National Affinity with Judah.
and
[no.8]Israelite Self-Identification i.e. Existence of Israelite Consciousness


---
---
---


Brit-Am is the "still small voice" that contains the truth.
[1-Kings 19:12] AND AFTER THE EARTHQUAKE A FIRE; BUT THE LORD WAS NOT IN THE FIRE: AND AFTER THE FIRE A STILL SMALL VOICE.