The Brit-Am Rose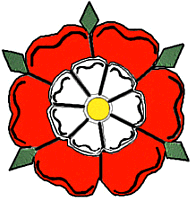 Symbol of United Israel



1. Impressed with URLS on Brit-Am Site

(a) Shalom Yair Davidiy

Thank you very much for the Brit-Am Notes and URLs that you sent me. These are very interesting websites. I am very impressed.

Yahweh bless you
Graeme Melrose, New Zealand


---

================================================

(b) May the God of Jacob bless your efforts in getting the message of the Lost 10 tribes out.

Very nice website, BTW.

Rex J.


---
---

2. Brit-Am Commentary to Proverbs 9:12-18
[Proverbs 9:12] IF THOU BE WISE, THOU SHALT BE WISE FOR THYSELF: BUT IF THOU SCORNEST, THOU ALONE SHALT BEAR IT.
If you get wisdom you have earned it for your own benefit. If you have scorned or mocked when you should not have done even though you were with others you alone will bear your own punishment.

[Proverbs 9:13] A FOOLISH WOMAN IS CLAMOROUS: SHE IS SIMPLE, AND KNOWETH NOTHING.
Eliyahu of Vilna takes a "FOOLISH WOMAN" to represent worldly wisdom as distinct from Biblical Knowledge. Worldly Wisdom may make a lot of rauchous claims and put on a show but very often there is nothing there.
This is correct but the simple meaning of the Scripture is also pertinent.
It speaks of a woman who tempts others to sin with her.

[Proverbs 9:14] FOR SHE SITTETH AT THE DOOR OF HER HOUSE, ON A SEAT IN THE HIGH PLACES OF THE CITY,

[Proverbs 9:15] TO CALL PASSENGERS WHO GO RIGHT ON THEIR WAYS:

[Proverbs 9:16] WHOSO IS SIMPLE, LET HIM TURN IN HITHER: AND AS FOR HIM THAT WANTETH UNDERSTANDING, SHE SAITH TO HIM,

[Proverbs 9:17] STOLEN WATERS ARE SWEET, AND BREAD EATEN IN SECRET IS PLEASANT.
People like taking what does not belong to them. Certain men get a "kick" out of having sex with the women of other men. There are people who like cheating others in general. It seems to give them an extra "buzz" to enjoy gains when they are ill-gotten. These are stolen waters that taste sweet.

[Proverbs 9:18] BUT HE KNOWETH NOT THAT THE DEAD ARE THERE; AND THAT HER GUESTS ARE IN THE DEPTHS OF HELL.
Whatever you do, you do to yourself. Death and the end of hope for living are liable to be the results of going after what is not yours and what if you stopped to think you probably would not want anyway.
This too, may be considered as a continuation of the allegory with the lures of pseudo-intellectual atheistic academic nonsense represented as A FOOLISH WOMAN who belongs to somebody else. It may sound alluring to think oneself intellectually free and liberated but it is really one big show. The Free-Thinkers do not want what is good for you. They want you to feel damned as they are. They need companions to share their own darkness. Keep away from them.

---
---


3. List of Brit-Am Secular Proofs: Israelite Tribal Names
http://www.britam.org/Proof/secular/ListofSecularProofs.html
http://www.britam.org/Proof/secular/Names.html
Names of Historical Tribal Entities that helped create specific nations.
Basic Outline: Names of Tribes and Clans are seen to have remained with groups of descendants of Israelites
who migrated to the west.


Israeli Tribal names and the names of major Clans within the Tribes often remained with
them despite their loss of Identity and change of language and culture.
We can trace these names historically to ethnic entities that migrate from the east to the west.
This subject overlaps with a Biblical Proof dealing with the same subject
and an indication of what is involved may be found there.
Biblical Locations of the Lost Ten Tribes
Scriptural Proof: Tribal and Clan Names
http://www.britam.org/Proof/Attributes/roleNames.html

---
---
---


Brit-Am is the "still small voice" that contains the truth.
[1-Kings 19:12] AND AFTER THE EARTHQUAKE A FIRE; BUT THE LORD WAS NOT IN THE FIRE: AND AFTER THE FIRE A STILL SMALL VOICE.