The Brit-Am Rose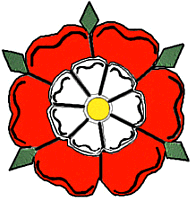 Symbol of United Israel
Brit-Am Now no. 1136
Date 27th April 2008, 22 Nissan 5768
Contents:
1. Symbols: Yellow Star of David Exhibit
2. Finding the Ten Lost Tribes:
Brit-Am List of Secular Proofs in Preparation
3. Constance Fischer: Brit-Am Talk Appreciated



###################################################
1. Symbols: Yellow Star of David Exhibit
From: zeev barkan <zeevveez@yahoo.com>
Subject: new-exhibit-holocaust-yellow-badge-art

Hi,

Here's my article about
new-exhibit-holocaust-yellow-badge-art

http://www.nowpublic.com/culture/new-exhibit-holocaust-yellow-badge-art

Thanks,

Zeev Barkan
Jerusalem
Israel

---
---
###########################
2. Finding the Ten Lost Tribes: Brit-Am List of Secular Proofs in Preparation
The list is in preparation. We may post out one proof at a time.
Most of our subscribers will be familiar with these proofs but it helps to see them again.
It will also should be beneficial to have them all lined up in one easy-to-access list under simple headings.
The list is intended to be a companion piece to the List of 110 Brit-Am Biblical Proofs
http://www.britam.org/ListofProofs.html
By "Secular Proofs" we mean those not derived directly from the Bible.
Nevertheless in several instances the Biblical and Secular Proofs will overlap.
For example, the Biblical Proof #12. Dolmens showing Pathway of Migration Jeremiah 31:21 as well as being derived from Biblical Verses and Commentory also relies on archaeological and related findings.
The "Secular Proofs" may be subdivided under different headings, e.g.
Archaeology
Mythology
Historical Writings
Linguistics
Names of Historical Tribal Entities that helped create specific nations
National Characteristics
National Affinity with Judah and lack of it
Other Factors

If any of our subscribers have suggestions on this issue please forward them to us.

---
---
###########################
3. Constance Fischer: Brit-Am Talk Appreciated
Subject: Thank you again


Shalom Yair,

Wanted to send confirmation as to how much we enjoyed our time with you! HaShem has put you in position to help us to better understand about Ephrayim and your talk on each tribe and where they went and characteristics of each was great.


---
---
---


Brit-Am is the "still small voice" that contains the truth.
[1-Kings 19:12] AND AFTER THE EARTHQUAKE A FIRE; BUT THE LORD WAS NOT IN THE FIRE: AND AFTER THE FIRE A STILL SMALL VOICE.