The Brit-Am Rose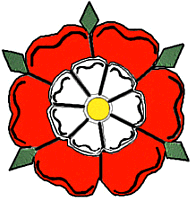 Symbol of United Israel
---





1. Be a Partner with Brit-Am
We received a suggestion from Ari of the Daoine Sidhe Academy that we should try to involve individuals and groups
along with us and perhaps in that way increase support for our endeavors.
If anyone has any suggestions as to how this may be done please write us.
For the time being send Brit-Am an offering as an expression of your identification with our goals and purpose of existence.
The Memory of your loved ones may be recalled or a salutation sent to somebody else or to your own organization
by dedicating a Brit-Am Bible Study on the Book of Kings or Psalms.
At all events we are striving to achieve a turning point for the better for Brit-Am.
In order to do what we have to do we should endeavor to get bigger and better and we need your help to do it.


---
---
###########################
2. 20 Dollars a Day Keeps Conspiracy Away
In continuation with our project "Be a Partner with Brit-Am"
and bearing in mind that our occasional barbed comments concerning Conspiracy Theory irritate some people and in light of economic constraints Brit-Am is prepared to forebear from attacking Conspiracy Theories for 20 Dollars a Day or 100 dollars for a whole week!
On the other hand an alternate offer is open to those who wish us to continue attacking Conspiracy Theories. We will charge such valiant hearts somewhat less -exact sum to be negotiated at our discretion.
This offer is only available at the moment for the moment.

---
---
###########################
3. Reply to Claim that Criticism of "Israel" is not "Jew-Hatred"
From Jyhshua S.
Re: remark on Jerusalem News 756

JS said:

http://britam.org/jerusalem/jerusalem756.html#756
Something time after time that I just cannot wrap my mind around is why that any nation who monitors or speaks against "Israel" is labeled or is insinuated as a "Jew hater"? The present state of Israel has not instituted God's Law (Torah) as the absolute law of the land, so why should every nation who acts in a similar manner be labeled? This would be like saying that every nation that monitors or voices dislike against the USA and it's sinful actions (and we know that many exist) are anti-Israel as well. America has been far from governing upon divine law for well over 200 years, and Israel in the short time it has been a state has done no better as of yet. We just read the other day on Brit-Am that only 69% of Jews in Israel eat Matzah for the feast of unleavened bread, yet according to the Law of the LORD those 31% should be cut off from among their people no matter if they are national born or of a stranger (and this is just a recent example). Let the Jews of the state of Israel institute pure biblical law as the law of the land and then let the finger be pointed at the haters. Until then why should the world not speculate on disobedient Israel's motives? The same should be said of any Israelite country: while Israel sins what should be expected? God forbid that the world should love the sinful!
---
================================================
Brit-Am Reply:
From
Jerusalem News-756
http://britam.org/jerusalem/jerusalem756.html#756
we cannot see what you are referring to.
In general however anyone who attacks the Jews or the Jewish Presence in the Land of Israel or the Jewish claim to the Land may well be suspected of anti-Semitism or "Jew-hatred". This is despite the fact that some Jews are themselves major culprits in that regard. Legitimate criticism is valid but even here should be expressed carefully due to the EXTRA VULNERABILITY of Judah. God HIMSELF warns others not to condemn Judah and God condemns those who do.
[Zechariah 1:15] AND I AM VERY SORE DISPLEASED WITH THE HEATHEN THAT ARE AT EASE: FOR I WAS BUT A LITTLE DISPLEASED, AND THEY HELPED FORWARD THE AFFLICTION.
Judah was to keep the law and teach his brethren who would eventually acknowledge the righteousness of Judah:
[Genesis 49:8] JUDAH, THOU ART HE WHOM THY BRETHREN SHALL PRAISE:
The expression in Hebrew ("yoducha") translated as "shall praise" should more correctly be rendered as "acknowledge the righteousness of", "own up to" (Genesis 49:8). The righteousness of Judah will be recognized by his brethren, his inheritance acknowledged, and his truth owned up to.
Judah would be like an old lion (Genesis 49:9).
Judah (unlike the other tribes) would always be recognizable as descended from Israel:
"THE SCEPTRE (Hebrew: "SHEVET" , i.e. Tribal Identification) SHALL NOT DEPART FROM JUDAH" [Genesis 49:10].
Judah will keep the Law (Genesis 49:8-10 Psalms 60:7, 108:90, Zechariah 8:19, 23);
Judah was to be persecuted (Zechariah 1:15, Zechariah 8:13, Isaiah ch.53, Isaiah 42:10, Psalm 44:22);
Judah was to be known as "Judah" or "the Jew" (Genesis 49:10 Hebrew text).
Judah will begin to return to the Land of Israel and develop it (Zephaniah ch. 2 Micah 4:8 Hosea 6:11 ).
At first Judah will be reluctant to recognize Joseph (Isaiah 49:21) but eventually Judah and Joseph will re-unite (Ezekiel ch.37).
See:
THE JEWS ARE JUDAH
by Steven Collins and Yair Davidiy
http://www.britam.org/judah.html

As for Judah not keeping the Law you quoted from
Jerusalem News-755
#1. 69% of Israeli Jews won't eat Chametz on Passover
http://www.britam.org/jerusalem/jerusalem755.html#6
Anyone who has been to Israel knows that most Israeli Jews do not follow the Law as they should.
After the Emancipation, persecution by the Czar then by the Communists, the Holocaust, Darwinism, the onslaught of Western materialism and anti-Torah propaganda, the experiences of dislocation in moving from one country to another, etc, etc, the fact that so many Jews still keep such a good portion of their tradition (which is not always easy) is to be wondered at and admired.
The Jewish presence in the Land of Israel and Israelite Control of the Land of Israel for which in our time the Jews are Representatives of all Israel are Biblical Preferences bordering on a Divine Commandment.
Anyone who goes against this is rebelling against the Almighty and denying the Bible.
You said,
"God forbid that the world should love the sinful!"
This is not a question of the "good" on one side and the "bad" on the other.
The Jewish "Zionist" presence in the Land of Israel and control over it is a DIVINE INJUNCTION.
All the world are obliged to respect it.
They who do not respect it are themselves the real "sinners" and should beware of Divine Retribution!

---
---
---


Brit-Am is the "still small voice" that contains the truth.
[1-Kings 19:12] AND AFTER THE EARTHQUAKE A FIRE; BUT THE LORD WAS NOT IN THE FIRE: AND AFTER THE FIRE A STILL SMALL VOICE.