The Brit-Am Rose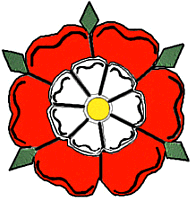 Symbol of United Israel
---





1. The Main Concern of Brit-Am is You!

The immediate response to our latest appeal as far as we know was relatively low though everything helps and is more than welcome and whoever gives or even just wishes us well will be blessed. At all events please consider giving something to Brit-Am to assist Brit-Am fulfill the task it has for the sake of yourselves and others.
The Main Concern of Brit-Am is You!
By "YOU" we mean the Lost Ten Tribes of Israel and the descendants of Judah who are also to be found amongst them.
The aim of Brit-Am is revealing where the Lost Ten Tribes are today and making this knowledge known and doing it in a positive manner to the mutual advantage of both Judah and Joseph.
This is, on the whole, what we do.
We need to function and to do more, much more. We can do more and God willing we will.
The task of Brit-Am we believe is an aspect of the work of the Almighty for the sake of the Israelite Peoples.
Whosoever assists us in this work in our understanding will be blessed because of it and through it.
What is more you will be doing a service to yourself, your family, your nation, the Jews, the State of Israel, Joseph, your own country, and the whole world.
At all events most of you believe in us or believe that we have something positive to give but many of you are reluctant to translate this belief into your giving to us.
Break this impediment and help us to help others and do what we should be doing.
Help Brit-Am now by sending us an offering.
Please help us through purchasing our publications or sending us offerings.
This may be done via PayPal or check.
Due to new international banking policies checks should be made out to Yair Davidiy.
Every offering received will be answered by a thank you letter from us serving as acknowledgment, gratitude, and recognition on our part of your contribution.
God bless you
Yair Davidiy
on behalf of
Brit-Am Israel
Jerusalem
Israel


---
---
###########################
2. Tessa in New Zealand: More Thoughts on Racial Considerations
Subject: Re: Brit-Am Now no. 1125
Shalom Yair - re Russ Curenton

Whether one uses the term race (normally applied to people) or breed (normally applied to animals), discussion on racial mix is unhelpful if it is not linked to a discussion on the parameters for inclusion in the Abrahamic Covenant. The Almighty chose Jacob/Israel to be his covenant people but those who wilfully stray outside the terms of the covenant risk exile from his family. As Rahab and Ruth willingly took on the 'cloak' of an Israelite, they became Israelite by faith. Race no longer mattered. It's the same for us - the important thing is our attitude to Torah. If we spurn the Word then it doesn't matter what race we are - we have placed ourselves outside of the covenant and being Jewish or British will not remedy the situation. If we adopt the Word then we become Israelite.

As regards the comments that pure bred animals are more valuable, there may be some superficial truth. However inbred animals are often structurally unsound and the common interbred mutt is usually the healthiest dog on the block! The Patriarchs were more inbred than is advisable today but the gene pool no doubt contains more errors than existed 4000 years ago. More important was the need to establish a family which would worship the Almighty alone - a tough call in ancient Mesopotamia. Once established though, the 12 sons must have married (interbred) outside the family in order to establish the Tribes.

I believe that the instructions to not intermarry with the Canaanite nations were solely to do with the risk of idolatry, Canaanites being utterly evil and irredeemable. The principle still applies today in that a follower of Ha Shem should not marry someone who worships another god, but race is no longer a criterion (unless someone can identify any remaining Canaanites). There is a danger of prideful elevating or cruelly alienating each other if the race card is played.

Blessings - Tessa


---
---
###########################

3. Brit-Am Clarifications Concerning Race and the Bible etc

---
The Biblical Attitude

The Bible has no position regarding racial coloring.
There are no racial distinctions in the Bible in the Modern Sense.
Israelites were forbidden to intermarry with foreigners UNLESS those foreigners became part of Israel.
Certain races were pointed out by the Bible for "special" treatment.
Since the Assyrians (referred to in general terms as "Sennacherib") conquered many nations and transferred their populations around, sometimes taking all the women to one area and all the males to another, racial distinctions in Biblical Terms have been legally annulled.
No-one today can say for sure who they or others are descended from in Biblical terms.
In Biblical Times,
The Prohibition of intermarriage was ESPECIALLY stringent against Canaanites.
There are prohibitions or partial restrictions on intermarriage with Edomites, Moabites, Ammonites, and Egyptians.
Intermarriage with Edomites and Egyptians even after their conversion (acceptance of Israelite suzerainty and the Law of Moses) was forbidden until three generations had passed.
[Deuteronomy 23:7] THOU SHALT NOT ABHOR AN EDOMITE; FOR HE IS THY BROTHER: THOU SHALT NOT ABHOR AN EGYPTIAN; BECAUSE THOU WAST A STRANGER IN HIS LAND.
[Deuteronomy 23:8] THE CHILDREN THAT ARE BEGOTTEN OF THEM SHALL ENTER INTO THE CONGREGATION OF THE LORD IN THEIR THIRD GENERATION.
Edomites were genetically close to Israelites since the forefather of Edom was Esau who was the twin brother of Jacob forefather of the Twelve Tribes of Israel.
The Egyptians were descended from Ham and therefore were genetically distant though the wife of Joseph and mother of Ephraim and Manasseh was an Egyptian.
For that matter in the Book of Chronicles and elsewhere we find references to the "Aramaean" (translated as "Syrian") concubine of Machir and other indications of foreign admixtures.
The males of Ammon and Moab were forbidden forever though their females were permitted at once.
[Deuteronomy 23:3] AN AMMONITE OR MOABITE SHALL NOT ENTER INTO THE CONGREGATION OF THE LORD; EVEN TO THEIR TENTH GENERATION SHALL THEY NOT ENTER INTO THE CONGREGATION OF THE LORD FOR EVER:
This prohibition applied to males not females.
See our article:
"Loyalty to David is Required:
Ruth and the Oral Tradition"
http://www.britam.org/DavidandOralLaw.html
This is why Ruth the ancestress of David was accepted.
Ammon and Moab were also genetically close to the Israelites and possibly in a physiognomic sense it would have been difficult to distinguish between Hebrews and them.
See the Brit-Am series:
THE PHYSICAL ANTHROPOLOGY OF THE HEBREW PEOPLES
http://www.britam.org/anthropology.html
Pictures of Ancient Hebrews
http://www.britam.org/HebrewTypes.html
Concerning Ammon and Moab it says that intermarriage with them (i.e. their males) was to the tenth generation but tradition understood this to mean forever.

---

The Term "Mamzer" (Bastard)

It also says that a "mamzer" was forbidden for ten generations.


[Deuteronomy 23:2] A BASTARD [Hebrew: "

mamzer

"] SHALL NOT ENTER INTO THE CONGREGATION OF THE LORD; EVEN TO HIS TENTH GENERATION SHALL HE NOT ENTER INTO THE CONGREGATION OF THE LORD.


The Hebrew word "mamzer" is translated as "bastard" but a mamzer is not the same as a bastard in the English-language sense.

The word "mamzer" means:

(a) Someone whose mother was married according to the Law of Moses (i.e. in our present-day terms "Jewish") and who was born from a union with another male under the law of Moses other than her husband.
We will use the term "Jewish" below for someone who is bound stringently by the Law of Moses.
In Biblical Times all Israelites were to be bound stringently by the Law of Moses.
After the Exile of the Ten Tribes their obligation under the Law was suspended.
Nowadays they should begin to return and re-accept the Law though their obligations at present are not formal ones.
The offspring of a married Jewish woman with a Gentile is NOT a mamzer.
The offspring of an unmarried Jewish woman with a Gentile is NOT a mamzer.
The offspring of an unmarried Jewish woman with a Gentile or Jew is NOT a mamzer.
The offspring of a married Jewish man with a woman who is not his wife is NOT a mamzer.
The offspring of a Jewish man with a non-Jewish woman is NOT Jewish and therefore cannot be a mamzer..
The offspring of a non-Jewish man with a Jewish woman is Jewish and not a mamzer.

(b) A Jew who is the offspring of forbidden unions, e.g. brother and sister, etc, is a "mamzer" if his parents were Jewish. If the parents were not Jewish the offspring may have biological problems etc but Biblically it is not a mamzer. The term "mamzer" can only apply to someone who is Jewish.

(c) In some common sources as well as sometimes in everyday speech the term "mamzer" may be found as applied similarly to the expression "bastard" in English i.e. anyone who is the offspring of an irregular union. This usage however is inaccurate and offensive.

(d) The term "mamzer" is also found in the Prophets where according to some authorities it MIGHT (and might not) be applied to Gentiles of mixed-blood origins.


[Zechariah 9:6] AND A BASTARD SHALL DWELL IN

ASHDOD

, AND I WILL CUT OFF THE PRIDE OF THE PHILISTINES.
Here it is uncertain what the word "mamzer" means.
Rabbi Mair thought it referred to the Messianic Era and that it applies to Israelite "mamzers" who he supposed were to be segregated from the rest of the Israelites and settled in their own area. The majority of the Sages however rejected this opinion and said that Elijah will purify the "mamzers" so that in Messianic Times the category will no longer exist.
The Commentary "Daat Mikra" brings the opinion that it refers to foreigners of mixed or unknown origin.
The word "mamzer" is explained etymologically as derived from the root "ZaR" (strange, alien) or MiZaR (of alien origins).
According to this in Hebrew "mamzer" could mean any offspring of questionable union BUT the Torah applies it in legal terms, as a specific category, only to those who meet given criteria.

Concerning Racial prejudice in general see our article:
The Black Woman
"Color Prejudice Forbidden"


http://www.britam.org/CushiteWoman.html



The Bible in principle is AGAINST the marriage of Israelites with foreigners chiefly because this leads to Israelites departing from their Israelite goals.

The Lost Tribes experience is different.
Here they are all Israelites and all Gentiles at one and the same time.

Brit-Am is not going to lay down any hard and fast rules where we have no authority to do so, do not really know, and have no firm opinion on the matter.
Since the issue does affect many and is important we can however discuss the sources.

Personally, people should marry those of their own kind as much as this is possible.
On the other hand to a degree marriages are made in heaven and the pre-destined partner may belong to an entirely different race.

Prejudice does exist.
"Colored" peoples may be far more prejudiced than most whites both against other "coloreds" and against whites.
In the US there exists a racial divide.
On the one hand,
Many Hispanics and Blacks may be of Israelite origin.
Many of them identify with the "Anglos" the majority of whom (or a great proportion of which) are probably of Israelite descent.

People of African and Hispanic origin are to be found amongst Brit-Am supporters.

On the other hand,
Most of the Hispanics and Blacks etc may not be of Israelite origin (though many are) and most of them may be potentially HOSTILE to the "Anglo" Israelite entity.
This situation means that no hard and fast answer can be given.

---

Personal Experience and attitude of Yair Davidiy

Yair Davidiy was married once in the past. His former wife was of Yemenite Jewish extraction.
These are "white" people of darkish Mediterranean type whose forefathers dwelt in the south of Arabia.
The marriage did not work out though we had six children.
The marriage did not work out PARTLY because of cultural differences etc.
My ex-wife (fifteen years after the divorce) remarried to someone from her own community.
Our children are now grown and OK. Two of them are married and have children of their own.
We all get along well.
I would like to remarry.
I would however only marry someone who is Jewish and I might look for someone close to myself in appearance and even background.
If theoretically I would meet an Ethiopian Jewess or a Japanese convert to Judaism and we got along etc I might consider marriage BUT I would probably hesitate greatly, much more than I would if the person concerned was more similar to myself in appearance and background.

On the other hand, good marriages are made in heaven and suitable opportunities do not happen often.
People suitable to oneself do not usually stand outside the door in a line with application forms.
Many of us may remember the Old Nursery Rhyme, "Nobody asked you, Sir, she said."
By the time one gets through being too choosey there may be little left to choose from!
The other side also has something to say in the matter and prejudices etc exist on both sides.

---
---
---


Brit-Am is the "still small voice" that contains the truth.
[1-Kings 19:12] AND AFTER THE EARTHQUAKE A FIRE; BUT THE LORD WAS NOT IN THE FIRE: AND AFTER THE FIRE A STILL SMALL VOICE.