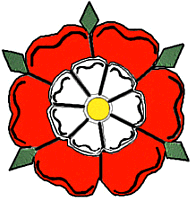 "Brit-Am Now"-1077
1. Questions who is Ephraim? Los Angeles... "Lost Anglos"!
2. The Position of Rabbi Richman
3.Michelle B.: How could it be only minority?
4. Why Cannot Israel Ignore the USA and Go It Alone?
5. Hosea 13 Brit-Am Commentary Upgraded

###################################################
###################################################

---

---


1. Questions who is Ephraim? Los Angeles... "Lost Anglos"!
Subject: who is Ephraim?

Question: Being the "prince"...Ephraim is the superior of the two
brothers, and the leader of all of Israel, right?
We are speaking of the people (nation) called Israel in the "end of
days" , -days that we are rapidly approaching?
In the ancient prophecy...that nation is the most powerful nation in
military (sword) and wheat and womb...?
It is a nation of many nations and the most powerful nation of the
earth and the people will be in awe when it collapses, right?
So which of the two "English speaking" nations does this most
reasonably fit???? Britain or the USA.

I will agree that Britain, at one time about 400 years ago, seemed to
be that nation...and that might be the time that this
theory was originally construed. However, TIME has altered the
players...

It was the WAR MACHINE of the USA that defeated Japan and
Germany...and the gates of those nations have been
held by the USA for nearly an age of a man.

It is the American dollar that is in dire trouble....not the British
pound.

I agree that the Sons of Isaac did settle in Britain...(Anglo Saxons)
and that all of northern Europe has traces
of the 10 tribes who went north and then west....

I live in Los Angeles...on the far western coast....I like to think
of that is "Lost Anglos"...(just a joke)
Diane


---

================================================

Brit-Am Answer:

:

We have dwelt with this subject several times and so has Stephen Collins.
See the articles on Ephraim and Manasseh on our web site:

Ephraim and Nobility
http://www.britam.org/Proof/Joseph/joNobility.html
Is the USA Ephraim or Manasseh?
http://britam.org/ephraim-or-menasseh.html
Will the real Ephraim please stand up
Identifying Ephraim & Manasseh
http://britam.org/usa.html
EPHRAIM SHALL BECOME A MULTITUDE OF NATIONS
http://britam.org/great.html
Machir and America
http://britam.org/america.html
Manasseh and the USA in Rabbinical Sources
http://britam.org/menasseh.html
Menasseh and Representation
http://www.britam.org/Proof/Joseph/joDemo.html
It could be that we need to rewrite some of the evidence and put out
yet another article incorporating new findings.
You said concerning Ephraim,
"the people will be in awe when it collapses".
Do you have a source for this?
In WW2 I would not say that the contribution of the USA was any greater than that of
Britain and the Dominions. As for WW1, the USA role was not necessarily greater than that of
Australia and New Zealand!
The pre-eminence of the USA over Britain does not really last more than 60 years
and it was achieved partly because Britain impoverished herself in order to win WW2.
Anyway, it may that Israelites in the USA descend in large part from Ephraim
but we still hold that the dominating element is that of Manasseh.
Read some of the above articles and if you still have doubts or questions please get back to us.
###################################################

---
---
2. The Position of Rabbi Richman
The recent discussion regarding the implied identification
of the USA with Tubal and Meshech by Rabbi Richman
is continuing to draw "fire".
The significance of the event was compounded by the "Scroll"
having been written in the name of the Jewish Congress.
The Jewish Congress presented itself at the beginning as an attempt to renew the Sanhedrin.
It now prefers to refer to itself as an "Incipient Sanhedrin".
It does not really represent anything but a portion of its own members, a list
of which has not been public (as far as we know) and some of whom we hear have "resigned" from membership.
Nevertheless it enjoys prestige in certain circles and is a respectable body in its own right.
Whatever the "Jewish Congress" may or may not be, it is aspiring to be more than it is
and therefore the said "identification" should not have been associated with it.
We understand the position of Rabbi Richman to be that which
he partially explained in his interview with Tamar Yonah.
The explanation approximates to the following:
The physical identification of Biblical Ancestors with modern peoples
will always be uncertain since ever since the Assyrian Conquests and transportation of captured nations etc
everybody is intermixed. [The Assyrians not only uprooted the Ten Tribes and transported them elsewhere.
They did the same to numerous other peoples who also lost their identity in the process.]
If however certain nations are seen to fulfill specific roles in the
world scene and the Bible ascribes names to they who will play such roles
then such names may be applied to the nations in
question.
We in Brit-Am use a similar argument in our Biblical Proofs when we identify the Lost Ten Tribes
according to their fulfillment of Biblical Prophecies.
List of 110 Brit-Am Biblical Proofs
http://www.britam.org/ListofProofs.html
BIBLICAL EVIDENCE
http://www.britam.org/Proof/ProofsIntro.html
###################################################

---
---
3.Michelle B.: How could it be only minority?
re "Brit-Am Now"-1072
http://britam.org/now/1072Now.html
#4. (e) Some Orthodox Rabbis and their attitude to Brit-Am

In response to this subject about the lost Israelites being a minority.
If one believes what G-d told Abraham, and the Tanach and/or Torah as the inerrant Word, then one would have to believe that Father kept His word to Abraham and numbered his seed as the stars and as grains of sand. That's way too many to say a minority.
For anyone to say otherwise is inferring that G-d didn't mean what he said. I for one would not want to dispute the Word of our Father as I'm sure most others wouldn't either.
All that aside, if you look at it scientifically, it would be impossible for there to be any minority or dwindling of a certain peoples after all this time has passed since Abraham. ALL peoples of the world have proliferated and not gone extinct or suffered a mass ethnic plague or other calamity. So, really how could anyone even possibly entertain the idea that it's only a minority?

Blessings, michelle b.

---
================================================


Brit-Am Comment:

The attitude we described as saying that, "Maybe some of the Lost Ten Tribes
are among them but if so they are a minority" is not necessarily consciously formulated.
it is not something that has been though through but often more of an instictive reaction
which in itself is not unsympathetic and not negative.
It springs more from the practical consideration of "How many may we have to deal with?"
This entails the considerations:
How many consider themselves descended from Israel? or are liable to do so?
Out of these, how many anti-Jewish or hold otherwise negative opinions?
[The Jewish attitude (shared by Brit-Am) is that if people claiming to be Israelites
are also anti-Jewish then these claims are almost certainly false. Not only that but it
throws into doubt the veracity of their kinfolk and neighbors.]
A related attitude is that reflected in our article,
"The Burma Blues"
http://britam.org/Burma.html
This says that if those claiming to be descended from the Lost Ten Tribes
do not want to become Jewish or there exists little chance of their doing so
we would rather not know about it.
This does not mean that they reject evidence presented to them.
It means that they will necessarily be enthusiastic about it and not go searching for
corroborative proofs.
The bottom line according to our understanding is that all Ephraimites who are serious
in their belief in Israelite Ancestry should support Brit-Am since Brit-Am
is the best approach at present on the horizon.
Some Ephraimites do support Brit-Am but most do not.
This relative lack of support for Brit-Am is not because Ephraimites are tight-fisted or impecunious
but rather due to lack of appreciation of how unique Brit-Am is and how important it should
be considered.
###################################################

---
---
4. Why Cannot Israel Ignore the USA and Go It Alone?
Re: "Brit-Am Now"-1076
#4. Answer to Question on the Jews of Israel being "Chosen" Yet Needing
US Protection


We ordinary people do not demand your country do anything. You have a right to do anything you
want to with your large military supplies you do not need anyone. That is why I was surprised
by the rabbi's statement.
Doris Knight

---
================================================


Brit-Am Reply:

I do not know which one of Rabbi Richman's statements you are referring to.
Israel cannot ignore the USA, or the rest of the world.
Like it or not the US and Israel are very closely intertwined with each other
at present and Israel is in a dependent position.
It is true that Israel has a formidable military set-up as well as a technological edge
of world quality. Nevertheless, the Arabs and Iranians and Pakistanis and all the others
also have armies and armaments of their own in many cases (e.g. Saudia thanks to the US) at a qualitative level
often comparable to that of Israel and in quantity vastly superior to that of Israel.

In order to retain a balanced picture we should emphasize that on the whole,
THE USA HELPS ISRAEL!
The US backs Israel against all the others and materially assists Israel to stand on its own two feet.
Without the US Israel could well be in a very precarious situation.
What we are complaining about is the vacillation of the US position towards Israel
with the US apparently pushing for a Palestinian State and weakening the Israeli deterrent
ability and attempting to undermine Israeli control of and settlement in Judah and Samaria.
We are not saying the US is not a friend of Israel.
The US is a friend.
We are saying that sometimes for a friend the US behaves badly and puts Israel in danger.
By analogy there were two friends, Jack and Joe.
Jack did not have a car and for some reason or other could not drive one.
Jack needed to go to all kinds of place for medical treatment and the only way he could get to
them was if Joe drove him in his car. Joe would do this often and do it gladly.
He helped Jack immensely and may have even saved his life.
The situation was such that Jack was dependent on Joe and in the short term at least had no alternative
other than to continue to do so.
Nevertheless there were occasions when Joe turned up in his car after having drunk alcohol
and his drunken driving put his own life as well as that of Jack in danger.
In this analogy Joe with his car is the US, Jack is Israel.
Jack is not ungrateful neither can he do without help from Joe.
He is merely requesting that Joe lay off the booze when driving especially when Joe is his passenger.
###################################################

---
---
5. Hosea 13 Brit-Am Commentary Upgraded
http://britam.org/hosea13.html
Summary
Ephraim should be naturally feared and respected but due to the sin of idolatry he is treated with the contempt due to a dead object. Ephraim will be devoured by foreign nations who will massacre women and children.
---
---
---
---
---