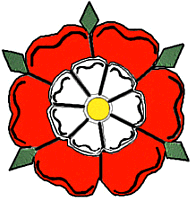 Brit-Am Now"-1051
Contents:
1.Kobler Continued
2. Video Clips
3. Brit-Am Commentary to Hosea 2 Upgraded




---


###################################################



1.

Kobler

Continued


PART TWO: CONSOLIDATION AND TRANSITION TO
POLITICAL ACTIVITY:
III. THE MOVEMENT GATHERS STRENGTH
http://www.britam.org/vision/koblerpart2.html#Movement
================================================
IV. THE VOICE OF POETRY
http://www.britam.org/vision/koblerpart2.html#Voice
Extracts:
William Cowper in his Expostulation invested the Puritan identification of Israel and England with a new meaning.
Israel is represented as England's ideal example:

What nation will you find, whose annals prove
So rich an interest in Almighty love?
'
Twas

theirs alone to dive into the plan
That truth and mercy had

reveal'd

to man.



In one of the most pathetic apostrophes in poetical literature, Cowper implores Israel to teach the nations of the world, above all England, the lesson of its own tragic experiences:

Oh Israel! Of all nations most undone,
Thy diadem displaced, thy

sceptre

gone,
Cry aloud, thou that

sittest

in the dust,
Cry to the proud, the cruel, the unjust!
'Knock at the gates of nations, rouse their fears,
Say wrath is coming, and the storm appears,
But raise the shrillest cry in British ears!

The desire for the blend of Jerusalem with England inspired Blake to the famous lines:

England awake! Awake! Awake!
Jerusalem thy sister calls!
Why wild those sleep the sleep of death
And close her from thy ancient walls?

The Hebrew Melodies must not be allowed to overshadow the similarly inspired Sacred Songs by Thomas Moore, Byron's friend and biographer, published in 1816. Moore, like Thomas Corbet an Irishman, succeeded in imparting a national note to the religious idea. His Advent of the Millennium is both a document of the Millenarian Revival and a song of a new restorationist generation:



Then, Judah, thou no more

shalt

mourn
Beneath the heathen's chain ;
Thy days of

splendour

shall return,
And all be new again.


---

###################################################
2. Video

Clios


(a) List of Video Clips on Web-Site
http://britam.org/videoclips.html

(b) Cam Rea: Comment
Subject: Video clips
These are some great video clips and look forward to seeing more. Thank you Mr. Finley and Mr. Davidiy. Maybe the next stop History channel?



---

###################################################
3. Brit-Am Commentary to Hosea 2 Upgraded
http://britam.org/hosea2.html

Hosia 2
Summary:


Judah is exhorted to recognize the Lost Ten Tribes as their kith and kin. The Righteous amongst the Ten Tribes are urged to remonstrate with their "Mother" meaning their community. We cannot

diconnect

ourselves from our peoples. Our "legitimacy" depends on their behavior as well as our own. The Lost Tribes will have enjoyed great wealth and material prosperity much of which will have been wasted due to idolatrous and ungodly practices. They will have worshipped the "

baal

". Baal worship in Ancient Times was indeed practiced throughout much of Western Europe. Britain was referred to as the "Honey Isle of

Bel

". The Israelites will be lured out into the "Wilderness" and there they shall be reformed and reconciled with the Almighty.



---
---