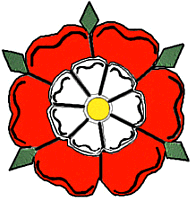 "Brit-Am Now"-1044
Contents:
1. Notsrim-Christians-Calling from the Mount [Country] of Ephraim?
2. Tessa: Reconciliation
3. Two Houses and Cleaving to Judah or Joseph



1. Notsrim
-Christians-Calling from the Mount [Country] of Ephraim?


When we first published "The Tribes" in 1993 we tried to interest all kinds of ethnic groups,historical research institutions, etc but no-one answered.
Eventually we came to Christian groups in the USA who kept the Sabbath and/or believed in the Lost Ten Tribes and there was an immediate interest.
Ever since then we have continued to endeavor to interest whomsoever we thought liable to be potentially interested.
We had some success here and there but on the whole we keep coming back to a handful of religious Jews and a few Christian Ephraimites.
"Notsrim" in Hebrew means "Christians". It also means "watchmen" and other things and is associated with "Ephraim" in Scripture. We suggested in our book "Ephraim" that the Hebrew word "Notsrim" (translated as "watchmen" or "guards" or other meanings) hints that Scripture is indicating that the Lost Ten Tribes would be Christians.
cf.
The whole of Jeremiah 31 speaks about the Lost Ten Tribes and the following verse should be viewed in that context:
[Jeremiah 31:6] FOR THERE SHALL BE A DAY, THAT THE WATCHMEN [Notsrim] UPON THE MOUNT EPHRAIM SHALL CRY, ARISE YE, AND LET US GO UP TO ZION UNTO THE LORD OUR GOD.
http://www.britam.org/Jeremiah29to32.html
The Lost Ten Tribes from the "Mountain" of Ephraim will decide to return to Zion and to their God, the God of their fathers, i.e. the God of Israel.
Buleh ("Daat Mikra") points out when the Northern Ten Tribes under Jeroboam split away from Judah their going up to Jerusalem was forbidden, e. g. <WHEREUPON THE KING [i.e. Jeroboam] TOOK COUNSEL, AND MADE TWO CALVES OF GOLD, AND SAID UNTO THEM, IT IS TOO MUCH FOR YOU TO GO UP TO JERUSALEM: BEHOLD THY GODS, O ISRAEL, WHICH BROUGHT THEE UP OUT OF THE LAND OF EGYPT>> [1-Kings 12:28].
According to tradition the last King of Northern Israel, Hoshea, allowed those of his people who wished to make the pilgrimage to Jerusalem to do so. By that time however it was too late and most of his people did not return. In the future this will change and the Lost Ten Tribes will want to return. The word translated above as "WATCHMEN" (THE WATCHMEN UPON THE MOUNT EPHRAIM in Jeremiah 31:6) in Hebrew is "Notsrim". This term in Hebrew came to mean "Christian" and Jeremiah was in fact prophesying that the Lost Ten Tribes in the latter Times would be Christians prior to their return, as explained at length in "Ephraim" by Yair Davidi chapter nine.

We may now perhaps take this a step further.
First of all we do not believe in Christianity and are not retracting whatever we may have said in the past about it.
It may be however that it is a tool of Divine Providence through which the Lost Ten Tribes will return and this is hinted at in the verse,
"THE WATCHMEN [Notsrim] UPON THE MOUNT EPHRAIM SHALL CRY, ARISE YE, AND LET US GO UP TO ZION UNTO THE LORD OUR GOD".
"Mount" in Hebrew can connote "nation".
We could therefore paraphrase the expression as saying:
"Christians in the Mountain (Nation) dominated by Ephraim shall be aroused and call out to their brothers to return to the God of Israel and ultimately to the Greater Land of Israel."

---

2. Tessa: Reconciliation
From: beswick <beswick@slingshot.co.nz>
Shalom Yair
Regarding 'what should be done to further reconciliation' and 'identifying Ephraim'.

Judging by recent Brt Am Now contributions and folk who have contacted me personally in the last 2 days, there is much support for acknowledging that Jacob's two households are quite distinctively different though compatible. Therefore reconciliation between the two houses can proceed provided that difference is understood and accepted by all of us. It is vitally important that neither Judah nor Ephraim seeks to dilute each other's house as Charlotte Mecklenberg points out, nor that they criticise each other's walk of faith. No poaching and no pointing in other words!

While it is enormously useful to trace Joseph through his migration paths, we should not forget that the promise of multitudes seems to include representatives from all over the earth, perhaps from every nation. Those who are not physically descended from Joseph but who have the faith of Abraham are Joseph's companions referred to by Ezekiel. In order to not 'shut the door' on any that God has called, the identification process must surely be based on faith in the God of Abraham, Isaac and Jacob, love of the Word, Land of Israel and Jews, rather than ethnicity. That's the basis of a benchmark for inclusion in Ephraim and would immediately remove many who do not belong in spirit and in truth. In practise, we will probably find that only those who want to stand as Ephraimites will in fact be Ephraimites since it will be a costly stance.

Thank you for your very even-handed and patient dialogue with all of us, even when we get aerated!

Blessings - Tessa

Brit-Am Reply: The letter of Tessa is correct to a degree but we should register our basic disagreement
on technical points.
(a) The physical historical evidence is extremely important even if it needs to be drastically revised from time to time in accordance with new developments in historical research and related scientific findings such as DNA etc.
(b) "No poaching" is what the Jewish Religion requires for historical reasons.
Brit-Am agrees since our own disposition and qualifications do not allow for much else anyway.
It is what the situation requires. We are not sure however that it should be considered an ideal.

---

3. Two Houses and Cleaving to Judah or Joseph
Many of the subjects recently discussed and debated on our list have already been covered
in our articles:
The Two House Doctrine and Ephraimites
http://britam.org/TwoHouse.html
along with the mini-article:
Coming to the Land and
The Need to Cleave to Joseph or Judah
http://britam.org/Return.html#Gen

Extract from "The Two House Doctrine"


<<In the Last days the Lost Ten Tribes will return and re-unite with Judah (Ezekiel 37). They will return as a result of Judah gong out to them and bringing them back (Jeremiah 3:18 31:8). They will return as a body. The return of the Lost Ten Tribes will include the occupation of Syria, Jordan (Micah 7:14) and Lebanon (Zechariah 10:10). This will precede the coming back to the Land of Ephraim which nevertheless will take place (Jeremiah 31:5). Ephraim is in fact called upon to return to his cities (Jeremiah 31:19-20). This however can only be done with the agreement of Judah and in coordination with Judah. Judah needs the return of the Lost Ten Tribes (Ezekiel 37:19-28). Not all the Lost Ten Tribes will necessarily return physically to the Greater Land of Israel but rather representative portions (Jeremiah 3:14). The Holiness of the land of Israel will spread to all the world. The other peoples who come to acknowledge the Almighty will do so through the God of Israel and the Almighty will be recognized as such (Isaiah 45:14). Judah and Joseph are the chosen people of God (Psalms 60:9). Judah will lead the way and prepare the path for the others (Hosea 6:11).



See also:
The Need to Cleave to Judah or Joseph
http://britam.org/Return.html#Gen







---