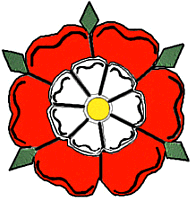 "Brit-Am Now"-1017
Contents:
1. Why is "Samaria" More Representative of Manasseh?
2. Tony Ellsworth: Similarities of Thanksgiving & Jewish Fall Feasts
3. Janice: "warned not to argue on the way"
4. Is Brit-Am Prejudiced Against Christians?
5. Books Recently Acquired
###################################################
Contents by Subject
Home
Research
Revelation
Reconciliation


Publications
Site Map
Contents in Alphabetical Order

This Site


1. Why is "Samaria" More Representative of Manasseh?
Yves Peloquin wrote:
Re: "Brit-Am Now"-1016
#1. The Order of Return in Ezekiel

Hi Yair,

in your comment on the order of return in Ezekiel you mention
'The complete return of Judah is dependent upon the return
of "Samaria" (16:53, 55, 61) meaning the Ten Tribes
especially Manasseh"

Why do you say 'especially Manasseh'? Do you imply that the other tribes will return to a lesser degree?


Thanks, Yves P.
================================================

Reply
"Samaria" was the name of the Capital and the surrounding province of the Capital
of the Northern Kingdom. Most of Samaria was in the territory of Manasseh as explained
in our work "Joseph" which combines Biblical, Rabbinical, and Archaeological sources.
http://britam.org/bkjoseph.html
"Samaria" in Prophecy represents the Northern Ten Tribes who became "Lost".
In "Joseph" we quoted a Rabbinical Commentary that suggested that Manasseh or "Gilead" (the eastern portion of Manasseh)
would be the first to return and would lead the others. This also ties in with use of the term "Samaria"
as representing all of the Lost Tribes when they return, i.e. chances are that they will be lead by Manasseh.
There is nothing definite about this however. It is more of an indication that seems to accord with present day reality.
###################################################


2. Tony Ellsworth: Similarities of Thanksgiving & Jewish Fall Feasts

There seems to be some interesting similarities between Thanksgiving (American) & the Jewish Fall Feasts. What are Brit Am?s thoughts about the similarities?

Did you know that during Yom Kippur two goats are taken and one is killed and one pardoned? Thus the term ?scapegoat??

Did you know that during Thanksgiving (see below) the President takes two turkeys and pardons one and the other is killed?

This past year Yom Kippur was on September 22nd and Thanksgiving will be two months later November 22nd.

In 2006 the names of the Turkeys were flyer and frier ?

The information on both Yom Kippur (part of a Jack Kelly article) and a snipet from Wikipedia:

Since 1947, or possibly earlier, the National Turkey Federation has presented the President of the United States with one live turkey and two dressed turkeys. The live turkey is pardoned and lives out the rest of its days on a peaceful farm. While it is commonly held that this tradition began with Harry Truman in 1947, the Truman Library has been unable to find any evidence for this. Still others claim that the tradition dates back to Abraham Lincoln pardoning his son's pet turkey.[3] Both stories have been quoted in more recent presidential speeches.
###################################################
3. Janice: "warned not to argue on the way"
Subject: Re: "Brit-Am Now"-1010
http://www.britam.org/worship2.html#Beginning
Dear Michal;

Many of us have read Brit-Am for many years and it really is not helpful for shalom to send such a "scathing" message to Mr. Davidiy; whom you may indeed have a disagreement with or a different view point.

Much of the how's is left to the Almighty, He alone has the keys to the details, and more than anything He desires our hearts, soft hearts being pliable, teachable, He will make a way for us all.

When Joseph returned his brothers to Jacob, he warned them not to argue on the way. Much enlightenment is coming to all of us; not all has been disclosed. Our heart attitude is a big plus with Him. We were warned once not to eat from the treat of rights and wrongs; but of a Tree of Life.

Be Blessed
Ms. Jan

[Genesis 45:24] SO HE SENT HIS BRETHREN AWAY, AND THEY DEPARTED: AND HE SAID UNTO THEM, SEE THAT YE FALL NOT OUT BY THE WAY.

###################################################
4. Is Brit-Am Prejudiced Against Christians?
Q. Does Brit-Am discriminate against Christians and Christian-oriented messages?
================================================
Reply:
Brit-Am recognizes that most (though not all) of our subscribers are Christians.
If they were not Christians they might not have been interested in us in the first place
since Christianity instills a belief in the Bible and a recognition of what being an Israelite means.
We would be within our rights to discuss Christian doctrines as they come forward but we do not want to.
This is not the aim of Brit-Am.
Many Christians do not support us because we take cognizance of the Traditional Jewish perspective.
On the other hand numerous others are attracted to us for this very reason.
Our policy is not so much discrimination but rather avoidance of the subject in order to focus on what we wish to
study and promote interest in which is the Israelite Origins of many people in the west.
it is true that inevitably differences of doctrine and outlook will come to the surface from time to time.
Nevertheless, with a little good will and positive thinking we should all be able to keep on track
with the main concern of Brit-Am meaning the Ten Lost Tribes and Three Rs of Brit-Am.
###################################################
5. Books Recently Acquired
Niall Ferguson, "The War of the World; History's Age of Hatred", 2006-2007
World History from ca. 1890 to the present-day; interesting insights, emphasizes increasing intensity of
conflict between nationalities.
Dale W. Nelson, "The Migrations, Alliances, and Power of Israel in Western Europe and Central Asia;
A Latter-Day Saints Perspective of the Lost Ten Tribes", 2001.
A Mormon work quotes extensively from Yair Davidiy, Stephen Collins, and others and appears to agree with us.
Adrian Gilbert, "The New Jerusalem; The Extraordinary True Story of How a Secret Society Rebuilt London", 2003
recommended to us by Jonathan Tillotson. Attributes rebuilding of London after the Great Fire in 1666 to members of the Rosicrucian
Society. This work contains quotations and discussion indicating that belief in a descent from the Lost Ten Tribes of Israel
existed in the British Isles from very early times.
We have not yet read these works properly but hope to do so and may present Reviews of them
in our magazine, Brit-Am TRUTH.