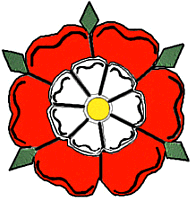 "Brit-Am Now"-1016
Contents:
1. The Order of Return in Ezekiel
2. Thomas Gray: Suggestions for Diminishing Petroleum Dependence
3. Reply to "the dark and light mixed"
###################################################
Contents by Subject
Home
Research
Revelation
Reconciliation


Publications
Site Map
Contents in Alphabetical Order

This Site


1. The Order of Return in Ezekiel
Ezekiel (11:18) hints that first the exiles will return to the Land of Israel and after that they shall put away their idols and keep the Law (11:20). Ezekiel says that Judah has an obligation to help the Lost Ten Tribes return. The complete return of Judah is dependent upon the return of "Samaria" (16:53, 55, 61) meaning the Ten Tribes especially Manasseh. Manasseh today is mainly the USA. God will renew His covenant with Judah and with Israel (16:62).

[Ezekiel 11:17] THEREFORE SAY, THUS SAITH THE LORD GOD; I WILL EVEN GATHER YOU FROM THE PEOPLE, AND ASSEMBLE YOU OUT OF THE COUNTRIES WHERE YE HAVE BEEN SCATTERED, AND I WILL GIVE YOU THE LAND OF ISRAEL.
Eisemann understands this following passage to be referring to all of Israel, including the Lost Ten Tribes.
Malbim: "In the future God will ingather the Ten Tribes who were in faraway lands and did not return in the time of the Second Temple".
Ramban (Nachmanides) holds the same view we have been quoting that the prophecies are understandable on two levels:
(1. The message potentially could have been fulfilled partly in the very time of Ezekiel if the people would have repented; and
(2. The complete fulfillment of the Prophecy of reconciliation will only happen in the time of the Messiah.

[Ezekiel 11:18] AND THEY SHALL COME THITHER, AND THEY SHALL TAKE AWAY ALL THE DETESTABLE THINGS THEREOF AND ALL THE ABOMINATIONS THEREOF FROM THENCE.
The exiles (from the Ten Tribes) will remove their idols and cease their paganism in their places of exile. OR ELSE:
They shall first come back to the land and then they shall cast aside their idols?

[Ezekiel 16:53] WHEN I SHALL BRING AGAIN THEIR CAPTIVITY, THE CAPTIVITY OF SODOM AND HER DAUGHTERS, AND THE CAPTIVITY OF SAMARIA AND HER DAUGHTERS, THEN WILL I BRING AGAIN THE CAPTIVITY OF THY CAPTIVES IN THE MIDST OF THEM:
<<THE CAPTIVITY OF SODOM AND HER DAUGHTERS>>: Moshkovitz (Daat Mikra) suggests that this refers to the revival of the Land of Canaan. Sodom was overturned and all the area around destroyed. So too, after the Roman conquest and the Arab and Turkish occupation was most of the Land turned into a wasteland without trees or greenery. The British and the Jews restored it in part. The State of Israel is continuing to do so but not as much nor as well as it should be. We have also been responsible for ecological abuses that should be corrected. There is much that could and should be done.
Malbim says here that at the return "Samaria" and "Sodom" (?) will be the most important section of the Israelite nation whereas Judah will be pulled after them and returned through them. He repeats this message in 16:55.
The Lost Ten Tribes will return. Manasseh will return. The exiles of Judah who remained in exile will return together with the Lost Ten Tribes.
Abarbanel (1435-1509): "The Ten Tribes will return to Samaria and its daughter-regions and so will the scattered dispersion of Judah be gathered in from the four corners of the earth".

[Ezekiel 16:55] WHEN THY SISTERS, SODOM AND HER DAUGHTERS, SHALL RETURN TO THEIR FORMER ESTATE, AND SAMARIA AND HER DAUGHTERS SHALL RETURN TO THEIR FORMER ESTATE, THEN THOU AND THY DAUGHTERS SHALL RETURN TO YOUR FORMER ESTATE. UNTIL NOW THEY ARE STILL OVERTURNED AND HAVE NOT RETURNED UNTO THEIR FORMER STATE.
This is a message for Judah: In order for Judah to realize herself and to bring back all her exiles and rehabilitate herself Judah must also seek the Lost Ten Tribes and cause them to return! This is important to Judah for her own sake! It is also hinting that rehabilitation of the Land itself is somehow connected with the return of the Lost Ten Tribes. See our Commentary on Isaiah 56:8 and Hosea chapter six, where we have explained that according to prophecy: part of Judah would return to the Land and begin to build it up. Then the Lost Ten Tribes would return in two stages together with the remnant of Judah. The first part of this process is well on its way.
<<SODOM AND HER DAUGHTERS, SHALL RETURN TO THEIR FORMER ESTATE, AND SAMARIA AND HER DAUGHTERS SHALL RETURN TO THEIR FORMER ESTATE>>: Malbim: [addressing Judah] "For they [the Lost Tribes] shall be the most important section in the returning and you subservient to them, and you shall return through them".
Abarbanel: "There is no doubt that this promised ingathering will occur in the Times of the Messiah. Until now it has never been fulfilled".

[Ezekiel 16:61] THEN THOU SHALT REMEMBER THY WAYS, AND BE ASHAMED, WHEN THOU SHALT RECEIVE THY SISTERS, THINE ELDER AND THY YOUNGER: AND I WILL GIVE THEM UNTO THEE FOR DAUGHTERS, BUT NOT BY THY COVENANT.
Judah must seek to bring the Lost Ten Tribes back. God makes the participation of Judah in the process of returning the Lost Ten Tribes a prior condition for the rehabilitation of Judah herself!
<<I WILL GIVE THEM UNTO THEE FOR DAUGHTERS>>: Judah will have some degree of directional task to play in helping the Ten Tribes return and showing them the way in which they should go. Judah however is also obligated to get his own act together or else (God forbid) be punished.
<<BUT NOT BY THY COVENANT>>: The Lost Ten Tribes will not necessarily have to convert to Judaism in our sense of the word though they will renew the covenant between Israel and the Almighty and Judah is obligated to assist them.

[Ezekiel 16:62] AND I WILL ESTABLISH MY COVENANT WITH THEE; AND THOU SHALT KNOW THAT I AM THE LORD:
God will once again accept Judah and all Israel.
###################################################

2. Thomas Gray: Suggestions for Diminishing Petroleum Dependence
From: Thomas Gray <todagray@gmail.com>
Re: "Brit-Am Now"-1014
#1. John Adam, Chaim Weizmann, and Restorationism

I looked at what the Weizmann Institute is doing and they have some
interesting inventions and ideas. However, before the 10 tribes get
to the Weizmann Institute's high-technology ideas, they should simply
use the means already available. (1) Reserve airplane travel for very
long distances or urgencies, while developing and promoting railroad
travel. (2) Apply low-technology solar for house heating, water
heating and low temperature thermo-electrical power. (3) Focus on
clean-burning coal technology instead of petroleum for trains, ships,
and electrical power. (4) Transfer high-energy-usage industries like
metal refining to South America to take advantage of the enormous
hydro-electric potential in the eastern Andes foothills. (5) Apply
existing wind and ocean current technology to generate electricity.
(6) Harvest biomass energy, but not from food crops.

If we did these things with existing technology, I imagine that we
could eliminate our dependence on Muslim petroleum. The reasons we
don't are political / psychological. I am not optimistic about the
chances of wisdom being applied in the near future among the
governments of the 10 tribes. I have been hopeful about small groups
doing the right things, but so far see very little progress.

Sincerely,
Thomas Gray
================================================

> . If the Jews in Israel wanted to end the Islamic
> Fascist threat they would do well to use the
> resources of the Weizmann Institute,
> http://www.weizmann.ac.il/, to help the 10 tribes
> wean themselves off of Arab and Persian Oil.
>
> Shalom,
>
> John Adam
###################################################
3. Reply to "the dark and light mixed"
Re "Brit-Am Now"-1015
#2. Answer to a Son of Satan Adherent

M wrote:

In reference to all descended from Noah due to the flood:

If one studies carefully, the early chapters of Genesis and studies carefully, the book of Jasher, you will find that there was a mixing-- cross marriages between sons of Seth and sons of Cain.

Now, if one believes that Cain "is of the wicked one" as stated in 1 John 3:12, then one would have to believe that Cain's lineage is of darkness. Seth's lineage is of the light.

Again careful study of Genesis and Jasher will tell you clearly that the dark and light mixed. That being said, then by the time Noah came along, people were of mixed variations of both light and dark so Noah's offspring would be too. This would help explain why there is still evil in the world today.

If one believes that all wickedness was supposed to be wiped out with the flood, then the question is raised, why is there still wickedness?

The above explanation makes the most sense.
================================================
Reply:
The "Book of Jasher" was never ever recognized by anybody as having any authority or sanctity.
It is not even part of the Apocrypha but rather a collection of Jewish and Gentile legends and liable to contain all kinds of questionable influences.
See what we have written previously about this work.

"Brit-Am Now"-968
http://britam.org/now/968Now.html
#4. Answer to Cantankerous Correspondent and the Book of Jasher

"Brit-Am Now"-970
http://britam.org/now/970Now.html
#2. Leah Todd: In Defence of The Book of Jasher and Brit-Am Reply

One cannot quote from "The Book of Jasher" when discussing Biblical Exegesis and matters of Doctrine, at least not with us.
Also,
Why are you quoting the New Testament to us?
Brit-Am AVOIDS all theological inter-faith discussion and all subscribers are expected to respect our position.
You said,
"If one believes that all wickedness was supposed to be wiped out with the flood, then the question is raised, why is there still wickedness?"
Who said that wickedness was meant to be wiped out by the flood.
Wickedness is an aspect of human nature
which continued to be weak after the flood and that was way the length of life was shortened.
[Genesis 6:3] AND THE LORD SAID, MY SPIRIT SHALL NOT ALWAYS STRIVE WITH MAN, FOR THAT HE ALSO IS FLESH: YET HIS DAYS SHALL BE AN HUNDRED AND TWENTY YEARS.
Please from now on DO NOT make statements of Biblical fact or Biblical Doctrine without quoting Biblical (meaning what you call "Old Testament")
verses.
This rule as much as possible will apply to everybody including ourselves.