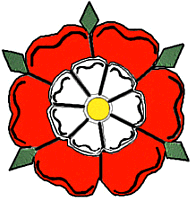 "Brit-Am Now"-1014
Contents:
1. John Adam, Chaim Weizmann, and Restorationism
2. Question on King David and the Future Messiah
3. Esau the Red
###################################################
Contents by Subject
Home
Research
Revelation
Reconciliation


Publications
Site Map
Contents in Alphabetical Order

This Site




1. John Adam,

Chaim

Weizmann

, and

Restorationism


From: John Adam
Re: "Brit-Am Now"-1013
#1. Wales, Israelites, Gomer, and the Jews

Hello Yair,

Eric Bowen's response to 'Wales and the Jews' leaves out the biggest reason for Great Britain's original support for Israel. It was a reward to Chaim Weizmann for his development of the Acetone, Butanol, Ethanol fermentation process which helped win WWI and II, http://history1900s.about.com/cs/holocaust/p/balfourdeclare.htm Butanol can be used to replace gasoline used in todays ordinary vehicles. British Petroleum and Dupont are beginning to develop it as a fuel, http://www.usatoday.com/money/industries/energy/2006-06-20-butanol_x.htm . If the Jews in Israel wanted to end the Islamic Fascist threat they would do well to use the resources of the Weizmann Institute, http://www.weizmann.ac.il/, to help the 10 tribes wean themselves off of Arab and Persian Oil.

Shalom,

John Adam

Reply:
The URL you refer to says:
**During World War I, Great Britain needed help. Since Germany (Britain's enemy during WWI) had cornered the production of acetone -- an important ingredient for arms production -- Great Britain may have lost the war if Chaim Weizmann had not invented a fermentation process that allowed the British to manufacture their own liquid acetone.
It was this fermentation process that brought Weizmann to the attention of David Lloyd George (minister of ammunitions) and Arthur James Balfour (previously the British prime minister but at this time the first lord of the admiralty). Chaim Weizmann was not just a scientist; he was also the leader of the Zionist movement.***

The invention of Chaim Weizmann also helped bring him close to Winston Churchill who was in charge of the British Navy at the time
and concerned about the ammunition supply. Churchill had an ongoing interest in scientific development and technological progress.
Whether the invention of Weizmann was ever actually applied or not has been disputed and I would like to see more on the subject.

At all events in Britain (and also in the USA) there existed a Restorationist Movement that worked for the return of the Jews to the Land of Israel.
It evolved independently of but parallel to the Zionist Movement.
Balfour, David Lloyd George, Winston Churchill, and other members of the British Cabinet at the time were all close to Restorationist circles.
Chaim Weizmann was important and no doubt had influence but it could be a mistake to attribute everything to him alone.

Most literature and articles on this movement will be found under the heading Christian Zionism which is fair enough since most Restorationists were religious Christians. Restorationism however also included those who advocated a Jewish State for additional reasons to the religious ones.
In our work "The Tribes" we quote from Franz Kobler, "THE VISION WAS THERE", UK 1956 which describes the Restorationist Movement.
This book by Kobler appears to be out of print and has not received the attention it deserves.

In "The Tribes" we quote from Franz Kobler:
The long apparent British ambition to found a Jewish State within the area of ancient Israel has been described by Franz Kobler :
".. Nowhere more than in Britain has the idea of the Restoration of the Jews been developed into a doctrine and become the object of a movement extending over more than three centuries. Only in Britain the leading spokesmen of many generations have been inspired by the vision of a revived Israel. Only there the creation of a Jewish National Home has been a serious and almost continuous political issue which was finally translated into reality."
" .... The idea of Israel's Restoration is rooted in the fundamentals of the Commonwealth,.. inseparable.. from the character and history of the British nation in spite of a temporary abandonment........"
".. The movement [i.e. Restoration of the Jewish Independent Kingdom] [is] .. an integral part of British religious, social and political history forming a parallel, not an annex, of the histories of Jewish Messianism and Zionism .... The recognition of Israel's Restoration as an organic part of British political ideas.... [is] .. a genuine religious, humanitarian and political trend within British history."
Franz Kobler, "THE VISION WAS THERE", UK 1956 pp.7-9.

Incidentally, we were first introduced to the work of Franz Kobler and a photocopy of his book was made available to us through our friend,
John Hulley.
http://www.johnhulley.com/

The Persian Gulf today:
http://www.eia.doe.gov/emeu/cabs/Persian_Gulf/Background.html
The Persian Gulf produced about 28 percent of the world?s oil supply and exported over 18 million bbl/d in 2006.
In 2006, the Persian Gulf countries (Bahrain, Iran, Iraq, Kuwait, Qatar, Saudi Arabia, and the United Arab Emirates) produced about 28 percent of the world's oil, while holding 55 percent (728 billion barrels) of the world's crude oil reserves. ...U.S. gross oil imports from the Persian Gulf were 2.2 million bbl/d during 2006, accounting for 17 percent of the US total net oil imports. Besides oil, the Persian Gulf region also has sizeable reserves (2,509 trillion cubic feet -- Tcf) of natural gas, accounting for 41 percent of total proven world gas reserves.

The Biblical Borders of the Land of Israel probably encompass the Persian Gulf area:
http://www.britam.org/Questions/QuesLand.html

###################################################
2. Question on King David and the Future Messiah
"Charles (yacob)" <yacob@bellsouth.net> wrote:
Re: "Brit-Am Now"-1011
#7. The End Times: Food for Thought

Shalom Yair,
Craig Blackwood had an interesting map on comment #2.
What do you think Ezekiel 37:24 means when it states "AND DAVID MY SERVANT SHALL BE KING OVER THEM"?
Your Hebrew brother,
Charles

Reply:
See:

Q1. Is King David the "Messiah"?

http://www.britam.org/Questions/QuesMessiah.html#David
In our Question and Answers Section one may find many notes and mini-articles of importance and interest
See our notes on Messiah:
http://www.britam.org/Questions/QuesMessiah.html
and David
http://www.britam.org/Questions/QuesDavid.html

###################################################

3. Esau the Red
Our book "Biblical Truth. The Lost Ten Tribes in the West according to the Book of Genesis"
sells slower than any of our other works. This is not necessary. The book is interesting and covers what are probably
the most important Brit-Am points from a Biblical perspective.

[Extract from "Biblical Truth", chapter four]
[Genesis 25:23] AND THE LORD SAID UNTO HER, TWO NATIONS ARE IN THY WOMB, AND TWO MANNER OF PEOPLE SHALL BE SEPARATED FROM THY BOWELS; AND THE ONE PEOPLE SHALL BE STRONGER THAN THE OTHER PEOPLE; AND THE ELDER SHALL SERVE THE YOUNGER.
One son would be stronger than the other; one would serve the other. The two were Jacob and Esau. Esau is also known as Edom. It has become fashionable to identify Esau with the Turks. The Turks on the whole are not Edomites. Edom is in Europe. Rabbinical sources identified Esau with the Romans and Germans and with European rulers in general. Esau became several tribes as well as the rulers of many nations. The ruling class of Japan may well also come from Esau as well as including those of other origins. Esau also gave rise to the small nation known as Edom. The Edomites who dwelt in "Edom" were later conquered by Judah and forced to accept Judaism. Many of the early ?Jewish? Christians came from Edom. Some segments of the southern entity of Edom probably remained amongst the Jews while others merged amongst European gentiles. Edom is usually regarded as the arch-enemy of Israel though some sources (e.g. HaTurim) says that Edom is destined to repent. Britain (and after Britain America) became dominated by descendants of Israel but an Edomite element could also be present. The British upper-classes love hunting and Esau was a hunter. Esau is not always necessarily negative. In Biblical tradition a distinction is made between Amalek who descends from Edom and is the arch-enemy of Israel and between Edom proper. It is claimed that, No war can be won without the participation of Edom (Gittin 57b). There may be something in this. Great generals, such as General Patton in the Second World War, often have negative qualities and questionable ideologies but when their generalmanship helps win just wars, then they justify their keep.
Taking the above verse (Genesis 25;23) into consideration along with other Biblical passages and related sources we have the following picture of Edomite Esau:
*The potential enemies of the Israelite nations are headed or heavily influenced by Edomite elements within them.
*Israel (the Ten Tribes) and Judah (the Jews) also contain elements from Edom but these are subservient. When we do the will of God they serve us for the good of us all. When we rebel against God their influence tends to prevail against us and against everybody.
*Joseph (as we shall see) is destined to be the counter to Esau, but also, in many ways, parallels him.

[Genesis 25:24] AND WHEN HER DAYS TO BE DELIVERED WERE FULFILLED, BEHOLD, THERE WERE TWINS IN HER WOMB.

[Genesis 25:25] AND THE FIRST CAME OUT RED, ALL OVER LIKE AN HAIRY GARMENT; AND THEY CALLED HIS NAME ESAU.
Esau was reddish (?Admoni? in Hebrew) and so was King David (1-Samuel 16:12, translated as ?ruddy? in the KJ). They both had the warrior quality of bloodshed but David directed this quality to the service of God.
Perhaps there is also an Edomite element amongst the Russians? The name ?Rus? can mean ?Red? in some European dialects. The Communists were called ?Reds?. There is a common suffix ??usov? in Russian surnames. This sounds similar to the Hebrew pronunciation of Esau. On the other hand, red is also the color of Britain and of British officialdom. The British Empire was traditionally represented on world maps by the color red.

[Genesis 25:26] AND AFTER THAT CAME HIS BROTHER OUT, AND HIS HAND TOOK HOLD ON ESAU?S HEEL; AND HIS NAME WAS CALLED JACOB: AND ISAAC WAS THREESCORE YEARS OLD WHEN SHE BARE THEM.
<<TOOK HOLD ON ESAU'S HEEL>>: Jacob was holding him up; preventing him from taking over. In Hebrew the word-root used for ?heel? can also denote overtake, prevent and delay. It also can imply subterfuge and trickery.

[Genesis 25:27] AND THE BOYS GREW: AND ESAU WAS A CUNNING HUNTER, A MAN OF THE FIELD; AND JACOB WAS A PLAIN MAN, DWELLING IN TENTS.
Esau was a knowledgeable hunter and outdoors man. He was perhaps more of the he-man type to our way of thinking. Nevertheless, Jacob was also to reveal himself as the possessor of heroic qualities.

[Genesis 25:28] AND ISAAC LOVED ESAU, BECAUSE HE DID EAT OF HIS VENISON: BUT REBEKAH LOVED JACOB.