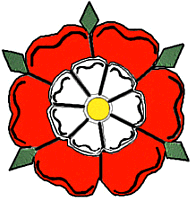 "Brit-Am Now"-1011
Contents:
1. Craig Blackwood: Encouragement for Yair
2. Nathan Proud: "Israelite-Descended Nations" and the UN
3. Avraham ben Gad: The Lesson of Jewish History
4. Question on African Masai, Tutsi, and Yibir
5. Should Joseph Keep the Law? Extensive Article
Letters and Replies
6. Brit-Am on Arutz-7 Today, Sunday
7. The End Times: Food for Thought
###################################################
Contents by Subject
Home
Research
Revelation
Reconciliation


Publications
Site Map
Contents in Alphabetical Order

This Site



1. Craig Blackwood: Encouragement for

Yair


Subject: AlphaMom Names

http://babynames.alphamom.com/?action=browse&sex=boy&index=y


Shalom Yair

I am doing a study on GEORGE = JACOB. It looks as if the legionary St
George is Jacob or a son of Jacob. But...

I have just come across this.

YAIR = (Hebrew) HE WILL ENLIGHTEN

So be encouraged, your name is prophetic for who you are. As the name sake
for the OT prophets so too it seems you are living up to your God-given
destiny. Thought the way is tuff and difficulties seem to impede your work.
It seems that you are right on track. You audience may be small right now
but you are just practicing, getting it right on what seems a small but
patient and loyal e-mail list. Keep going because there shall come harvest
for the fruit of your labour. Israel shall be told and they shall know.


Hab 2:2 And the LORD answered me, and said, Write the vision, and make it
plain upon tables, that he may run that readeth it. 3 For the vision is
yet for an appointed time, but at the end it shall speak, and not lie:
though it tarry, wait for it; because it will surely come, it will not
tarry. 4 Behold, his soul which is lifted up is not upright in him: but the
just shall live by his faith.

Eze 36:23 And I will sanctify my great name, which was profaned among the
heathen, which ye have profaned in the midst of them; and the heathen shall
know that I am the LORD, saith the Lord GOD, when I shall be sanctified in
you before their eyes. 24 For I will take you from among the heathen, and
gather you out of all countries, and will bring you into your own land. 25
Then will I sprinkle clean water upon you, and ye shall be clean: from all
your filthiness, and from all your idols, will I cleanse you. 26 A new
heart also will I give you, and a new spirit will I put within you: and I
will take away the stony heart out of your flesh, and I will give you an
heart of flesh. 27 And I will put my spirit within you, and cause you to
walk in my statutes, and ye shall keep my judgments, and do them. 28 And ye
shall dwell in the land that I gave to your fathers; and ye shall be my
people, and I will be your God. 29 I will also save you from all your
uncleanness: and I will call for the corn, and will increase it, and lay
no famine upon you. 30 And I will multiply the fruit of the tree, and the
increase of the field, that ye shall receive no more reproach of famine
among the heathen.

Keep going. Keep enlightening.


Craig Blackwood
###################################################
2. Nathan Proud: "Israelite-Descended Nations" and the UN
Subject: old UN resolution

Hi Yair, I use iGoogle, and my page has "This Day In History." Today features the 1975 passing of UN Resolution 3379 and also features the Israeli response to it: http://encyclopedia.thefreedictionary.com/United%20Nations%20General%20Assembly%20Resolution%203379
What I considered the most interesting, however, was the voting map. It's almost as if this map could be retitled "Israelite-Descended Nations." There are obvious exceptions, but it's striking how wel it correlates with the lost tribes:
http://encyclopedia.thefreedictionary.com/_/viewer.aspx?path=7%2F74%2F&name=UNGA_3379_Map.png
The only Israelite nations that didn't vote against it were absent.

Peace,
Nathan Proud
###################################################


3.

Avraham

ben

Gad: The Lesson of Jewish History
"Brit-Am Now"-1009
#3. Cad Expunged from Brit-Am List

I am always saddened when I hear of such hatred against Judah. But invariably, people who say such things have no knowledge of history. Paul Johnson, in the last chapter of his book, A History of the Jews, concludes, "Jewish history teaches, if anything can,that there is indeed a purpose to human existence and we are not just born to live and die like beats," and ends with the quote, "Be strong and of good courage; be not afraid, neither be thou dismayed: for YHWH your Elohim is with the whithersoever thou goest." Reading at least one good history of the Jews is a life changing experience.

Abraham Rempel
###################################################


4. Question on African

Masai

, Tutsi, and

Yibir


Henk Meyer wrote:

Dear Mr Yair,

Thank you for your wonderfull and very interesting website.

About the lost tribes I have read that there is a story of Israelite ancestry of Koreans. Another similar stories are the ones about the Masai tribes in East Africa or the Tutsi tribes in Rwanda and Burundi, and there are some rumours of the Yibir tribe in Somalia.

I hope you can explain.

Shalom,
Henk Meyer, Holland.
================================================
Reply:
Each individual case needs to be examined independently.
We do however have Criteria for deciding which people descend from Israelites.
http://www.britam.org/criteria.html
We also have replies to specific examples such as Afghans and Japanese
where Israelite descent has been claimed but we do not accept it.
http://www.britam.org/Questions/QuesAfghanistan.html
http://www.britam.org/Questions/QuesJapan.html
See also:
http://www.britam.org/Questions/QuesOtherClaims.html
http://www.britam.org/Questions/QuesAmerindians.html
###################################################
5. Should Joseph Keep the Law? Extensive Article
We were overwhelmed with postings concerning this subject.
There were too many to answer through regular "Brit-Am Now"
postings so we posted most of them to our site with replies from Brit-Am
and a lengthy Brit-Am Introduction placing the subject in more of a Biblical perspective.

Joseph and the Law.
http://www.britam.org/worship.html
Do Ephraimites have to Keep the Law of Moses in our time as distinct from the End Times?
###################################################
6. Brit-Am on Arutz-7 Today, Sunday
Yair Davidiy was interviewed for close to 30 minutes
by Tamar Yonah
Live Sun 8am NY, 3pm Israel; Mon-Wed 12midnight NY, 7am Israel
The Interview should be available from Israel national Radio within a few hours
http://www.israelnationalradio.com/#tamar
Brit-Am will also make the interview available through
BAMBI.
http://www.britam.org/Broadcasts.html
Yair spoke on the US in Iraq and the Return of Ephraim and also answered ???
including one on the obligation (or lack of it) of Ephraimites to Keep the Law in our Time.
###################################################

7. The End Times: Food for Thought
It is true that in the Last Days Judah and Joseph shall unite.
They shall then keep the Law.

[Ezekiel 37:22] AND I WILL MAKE THEM ONE NATION IN THE LAND UPON THE MOUNTAINS OF ISRAEL; AND ONE KING SHALL BE KING TO THEM ALL: AND THEY SHALL BE NO MORE TWO NATIONS, NEITHER SHALL THEY BE DIVIDED INTO TWO KINGDOMS ANY MORE AT ALL.

[Ezekiel 37:23] NEITHER SHALL THEY DEFILE THEMSELVES ANY MORE WITH THEIR IDOLS, NOR WITH THEIR DETESTABLE THINGS, NOR WITH ANY OF THEIR TRANSGRESSIONS: BUT I WILL SAVE THEM OUT OF ALL THEIR DWELLINGPLACES, WHEREIN THEY HAVE SINNED, AND WILL CLEANSE THEM: SO SHALL THEY BE MY PEOPLE, AND I WILL BE THEIR GOD.

[Ezekiel 37:24] AND DAVID MY SERVANT SHALL BE KING OVER THEM; AND THEY ALL SHALL HAVE ONE SHEPHERD: THEY SHALL ALSO WALK IN MY JUDGMENTS, AND OBSERVE MY STATUTES, AND DO THEM.
On the one hand,
They will no longer be two separate peoples.

On the other hand each tribe will dwell separately from the other as enumerated in Ezekiel chapter 48.