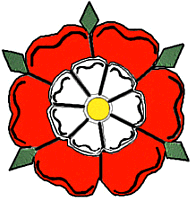 "Brit-Am Now"-1004
Contents:
1. Question on the expression "House of Israel".
2. Why Not Just Leave it All?
3. Why worry about research?
4. Walt Baucum: Need to Put Away Pagan Symbols
5. Yair Davidiy to Speak on Arutz-7

####################################################
Contents by Subject
Home
Research
Revelation
Reconciliation


Publications
Site Map
Contents in Alphabetical Order

This Site

1. Question on the expression "House of Israel".
Question:
From: Jack Flaws

Hi, Yair.

I have a concern regarding Ezekiel. My understanding is that when the book starts he is already in Babylon. The captivity has already begun. Things are OK, even when God tells him to go to the House of Israel with a message. I'm sure Ezekiel knew where the House of Israel was up north.

But from there on i have a problem. If Ezekiel was told to tell the House of Israel, and by House of Israel was meant the Jews of the captivity, he wouldn't have to journey anywhere, He was in the midst of them. But he keeps referencing the House of Israel in further chapters and it doesn't seem to fit the Ten Tribes.

Then he seems to get "straight" with the story of Ahola and Aholibah in chapter 24.

Does Ezekiel mean the Ten Tribes every time he uses House of Israel? If not, then how can we be sure which group he means, Israel or Judah? I'm used to the "House of Israel" being the Ten Tribes. I have no problem with the other prophets use of the term, just Ezekiel.

Thanks for your help.

Sooner.
================================================

Answer:
You are correct.
Without quoting examples at present,
The term "House of Israel" in the Bible can refer to all the Twelve Tribes.
When used in juxtaposition to the "House of Judah" it refers to members of
the northern Kingdom of Israel who became the
Lost Ten Tribes.
Sometimes when used on its own in the Prophets it also refers to only
the Ten Tribes.
Elsewhere, after the Exile of the Ten Tribes, in the Books of Ezekiel, Ezra,
and Nehemiah it, along with the expression "Israel" in general
can refer to those of Israel who were present meaning according to the context
the Jews who are mainly from the Tribes of Judah, Benjamin, and Levi along with
smaller segments of the others.

The term "House of Israel" and "Israel" may therefore in some cases mean only
Judah. Each case needs to be examined in its own context.
the term is not a marker in its own right, i.e. every time we find it we cannot
assume that only the Northern Ten Tribes are being referred to since we have some
cases where it is not even referring to them.
####################################################
2. Why Not Just Leave it All?
Yair, you have financial problems connected with Brit-Am and maintaining the present level
of activity.
The website exists, the books have been published.
Those who are interested know where to come or else will probably find you.
Why not just leave everything for the time being as it is
and do something else?
================================================

Answer:
This is an option, not necessarily in order to do "something else", but also
to dedicate ourselves more fully to other matters concerning Brit-Am.
Concerning income,
Sales of publications and offerings at times in the past were sufficient
and even indicated a possibility of future expansion.
For now income from these sources helps and may improve.
Our impression is that anyone who helps Brit-Am will be blessed by the
Almighty through avoiding other expenses as well as receiving direct reward
in both the spiritual and material spheres.
We also feel that members of the Lost Ten Tribes have a duty to support the efforts of
Brit-Am, each one according to his individual situation and in light of prior commitments.
Most do not help us even to a modest degree and many of those who have done so in the past have ceased to do so.
For the last several months Brit-Am has been supplementing its income through other means
including offerings from members of the family of Yair Davidiy.
This in itself was a minor miracle but somewhat problematic.
The situation has caused us to undertake obligations that God willing we will fulfill.
In addition, we undertook to publish the works of others (of Brit-Am value)
that we are still engaged in processing.
What will happen in the near future we do not know.
For the present, Yair Davidiy understands that Divine Providence wants Brit-Am to continue along the lines it has been going in
and if possible improve itself in that path.
We will therefore continue as well as we can for as long as seems reasonable unless a different
understanding comes to us.

Judging by the results of our Survey most supporters of Brit-Am feel the same way.
####################################################
3. Why worry about research?
Question:
Yair,
You, and others, have already proved through Biblical and historical studies where the Lost Ten Tribes are.
Why continue with research in secular disciplines?
Why not just concentrate on Bible Studies and study of Biblical prophecy?
================================================

Answer:
Our secular evidence is sufficient for us but not for others.
Not everybody agrees with us.
Part of the reason scholars do not see eye to eye with us is bigotry and prejudice
BUT part of it is also academic.
The facts are on our side when properly understood and presented.
We do not always know all the facts and neither do the scholars.
It happens that both sides get their "facts" wrong.
In addition there are certain fields in which what we know is very very incomplete.
we may be certain but we cannot prove it with evidence acceptable in terms of what is conventionally acceptable.

Attitudes percolate down.
The man in the street may evidence a certain contempt for intellectualizing but his attitude is determined
largely by what they think.
If we believe in Brit-Am we need to convince others.
Convincing others includes relating to them at the intellectual level as well as the spiritual and emotional ones.
In short, continued research is necessary because:
The truth needs to be revealed and confirmed.
Present knowledge at the secular levels is not sufficient.
Secular studies concerning our subject matter often lead to openings in Biblical and related understanding.
####################################################
4. Walt Baucum: Need to Put Away Pagan Symbols
Re: "Brit-Am Now"-1002
#1. Question on Ezekiel 11:18, Whose idols will be put away??

Yair, Shalom. Just a thought re. Ezek. 11:18. Malbim explained it as Israelites returning and removing their OWN abominations. I would add to this destroying and clearing the land (God's land) of certain temples, mosques, etc. (i.e. abominations) of OTHERS as well as our own. This would include the Dome of the Rock, crosses and other ancient pagan symbols, and even the Stars of David if indeed (contrary to your belief) they do turn out to be heathen. Walt
####################################################
5. Yair Davidiy to Speak on Arutz-7
Reminder Yair Davidy representing Brit-Am
will be interviewed by Tamar Yonah on
'The Weekend Edition'
http://www.israelnationalradio.com/
Live Sun 8am NY, 3pm Israel
Yair is scheduled to speak (for ca. 30 minutes including
comments and questions by Tamar and possibly others)
at 330 pm Israel Time i.e.
830 am New York.
After the interview a recording will probably be made available to us
for us to post on BAMBI if we so wish:
http://www.britam.org/Broadcasts.html
The interview is expected to center around our recent article
Ephraim Comes Back!
The USA in Iraq
http://www.britam.org/USAMatsor.html
It is expected that listeners will phone in with their own questions
and so the interview may develop in unexpected directions.