NJN-2 (929).
New Jerusalem News.
Details on How To Contribute to Brit-Am
http://britam.org/contribute-Brit-Am.html

JN-929
Jerusalem News 929. News. Views, Jews.
Brit-Am Views on the News.
6 January, 2010, 1 Shevet 5771
A Service of Brit-Am, Movement of the Ten Tribes of Israel.
Current News Items and an Explanation of their Relevance to Brit-Am.
Contents:
1. Saudia Obtains Nuclear Weapons from Pakistan!
2. Vulture in Saudi Custody Suspected as

Mossad

Agent!
by Gil Ronen.
3. Knesset Votes to Investigate Radical Left Funding Sources by Hillel Fendel.






1.

Saudia Obtains Nuclear Weapons from Pakistan!

Brit-Am Relevance:


Saudi Arabia represents a leading element of Ishmael. The

Islamicist

campaign against the USA is funded by

Saudia

either directly

throught

its government or indirectly thought some of its citizens. So was Al

Quaida

who were responsible for 9/11.


Saudia

is not a friend of the USA.


Saudia

may have purchased nuclear weapons and the means to deliver them.


Saudia

is liable to use these against the USA and deliver them to someone who will.
Israel is obviously much more venerable and in danger than the USA but the USA is also endangered.

Mon January 3, 2011 - Breaking News

Two Pakistani N-bombs available to Saudi Arabia
http://www.debka.com/article/20505/
DEBKAfile Exclusive Report December 30, 2010, 9:41 AM (GMT+02:00)



Extracts:


With an eye on the nuclear arms race led by its neighbor Iran, Saudi Arabia has arranged to have available for its use two Pakistani nuclear bombs or guided missile warheads, debkafile's military and intelligence sources reveal. They are most probably held in Pakistan's nuclear air base at Kamra in the northern district of Attock. Pakistan has already sent the desert kingdom its latest version of the Ghauri-II missile after extending its range to 2,300 kilometers. Those missiles are tucked away in silos built in the underground city of Al-Sulaiyil, south of the capital Riyadh.

At least two giant Saudi transport planes sporting civilian colors and no insignia are parked permanently at Pakistan's Kamra base with air crews on standby. They will fly the nuclear weapons home upon receipt of a double coded signal from King Abdullah and the Director of General Intelligence Prince Muqrin bin Abdel Aziz. A single signal would not be enough.
Our military sources have found only sketchy information about the procedures for transferring the weapons from Pakistani storage to the air transports. It is not clear whether Riyadh must inform Pakistan's army chiefs that it is ready to take possession of its nuclear property, or whether a series of preset codes will provide access to the air base's nuclear stores. The only detail known to our Gulf sources is that the Saudi bombs are lodged in separate heavily-guarded stores apart from the rest of Pakistan's nuclear arsenal.
This secret was partially blown by Riyadh itself. In recent weeks, Saudi officials close to their intelligence establishment have been going around security forums in the West and dropping word that the kingdom no longer needs to build its own nuclear arsenal because it has acquired a source of readymade arms to be available on demand. This broad hint was clearly put about under guidelines from the highest levels of the monarchy.


---
---

2. Vulture in Saudi Custody Suspected as

Mossad

Agent!
by Gil

Ronen


http://www.israelnationalnews.com/
News/News.aspx/141529



Brit-Am Relevance:




Saudia

is a prime mover in Arab thought. The article below shows that alongside some degree of intelligence and native ability the forces of Islam are stupid and will believe what they like irrespective of the facts.





Excerpts:


Saudi Arabian security forces have captured a vulture that was carrying a global positioning satellite (GPS) transmitter and a ring etched with the words "Tel Aviv University." They suspect the bird of spying for Israel, Maariv-NRG reported Tuesday. The GPS and ring were connected to the bird as part of an long-term project by Israeli scientists that follows vultures' location and altitude for research purposes.
The arrest of the vulture - whose identification code is R65 - comes several weeks after an Egyptian official voiced the suspicion that a shark that attacked tourists off the Sinai shore was also acting on behalf of Mossad. The incidents may reflect a growing irrational hysteria among Arabs surrounding Israel's military prowess and the efficacy of its intelligence services, possibly fueled by the Stuxnet virus' success..

The researchers said that seven vultures that were marked in Israel in the last few years reached Saudi Arabia. Transmissions from four of them have ceased and they are presumed dead. One vulture - beside R65 - is still alive and flying around Saudi Arabia, after spending the winter in Sudan.


---
---

3. Knesset Votes to Investigate Radical Left Funding Sources
by

Hillel

Fendel


http://www.israelnationalnews.com
/News/News.aspx/141578



Brit-Am Relevance:




The

EU

like the Arabs is an enemy of Israel and funds quisling elements within Israel.
Enormous sums are expended to encourage and legitimize treason.
See:


"

Eurabia

" in the Book of Daniel:
How Classical Commentaries Understood that an eventual union between Ishmael (Islam) and Europe would take place.


http://britam.org/Daniel/daniel2.html#Eurabia





This needs to be examined.





Extracts:


After a stormy session Wednesday afternoon, the Knesset voted by a 41-17 margin to establish a parliamentary investigative committee to look into the activities and funding of radical left Israeli organizations.

Many of the organizations to be investigated ' B'tselem, MachsomWatch, Adallah, and others ' have long been known to be receiving monies from the European Union and/or Arab countries. MK Fania Kirschenbaum (Israel Our Home), who initiated the inquiry, said the groups' efforts to hamper Israel's right to defend itself are very grave, and that the Knesset must get to the bottom of the issue.

The majority in favor of the inquiry was bolstered by three Knesset Members from Kadima, the largest opposition party: Otniel Shneller, Robert Tibayev, and Yulia Shamalov-Berkovitch. 'We must build a democratic and Zionist fence,' Shneller said, 'against the use of human-rights claims at the expense of Israeli patriotism. These organizations apparently know why they are hiding the sources of their funding. I don't know any Western democratic country in the world that would agree to have a foreign country invest hundreds of millions in its territory in order to undermine its values and create a new country.'





---
---
---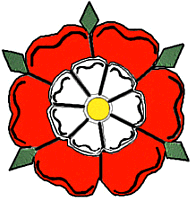 Pleased with what you read'
The Brit-Am enterprise is a Biblical work.
God willing, they who assist Brit-Am will be blessed.
Brit-Am depends on contributions alongside purchases of our publications
Click Here to make an offering.
Click Here to view our publications.
---
---
---
'It is impossible to rightly govern the world without God or the Bible.'
George Washington
---
---

Brit-Am is the "still small voice" that contains the truth.
[1-Kings 19:12] AND AFTER THE EARTHQUAKE A FIRE; BUT THE LORD WAS NOT IN THE FIRE: AND AFTER THE FIRE A STILL SMALL VOICE.
















Home