Isaiah Summary chs 31 to 35

Isaiah Prophecies: God is a Zionist. They who make peace with the heathen will bring disaster. Calamity will occur to Israel. God will protect and guide they who submit themselves to HIM. Begin the journey and the Almighty will inspire his people how they should act. Human nature will change and things will be better.


Isaiah Summary chs 31 to 35

Isaiah Prophecies:


Isaiah

chapters 31 to 35
Brit-Am
Summary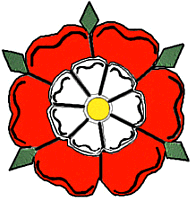 A Biblical Commentary Courtesy of Brit-Am




The Brit-Am Summary of Isaiah

Chapters 31 to 35

Below is presented an overall impression of the Book of Isaiah (chapters 26 to 30) from a Brit-Am point of view.
For more details see our Brit-Am Commentary to the Book of Isaiah
http://britam.org/isaiah/isaiah.html
and our other writings.


Isaiah Summary chs.31 to 35
Those Israelites who go to Mitsrayim ( Egypt?) for help and trust only in armed might and equipment are condemned. WE must seek God THE HOLY ONE OF ISRAEL. We must get back to our Israelite consciousness. God will fight for Zion and Jerusalem (31:4-5). God is a Zionist (31:1)! The day will come when everyone will renounce their idols (31:7). "Ashur" ( Assyria) will fall by the sword (31:8). There will come an era when things will change for the betters and human nature will be improved (32:1-7). A generous person benefits himself as much as he gives to others (32:8). The females are called upon to repent and lament (32:9-12). Disaster will come down but after that the spirit of the Almighty will enter into us (32:13-15). Judgement, justice, and peace will come to Israel (32:16-18) alo9ng with material blessings (32:19-20). They who are treacherous are condemned (33:1). The chapter flits back and forth between promises of future deliverance and condemnations of the present. They who seek "peace" shall work in vain (33:7). The enemy will break the agreement and cause disaster (33:8). Sharon, Bashan, and Carmel will be desolate. These are areas of Ancient Israel but they could also represent modern Israelite entities. Bashan for instance could represent either Scandinavia or North America (33:9). In the end only the righteous of Zion will be saved (33:15-16). In some cases (according to Midrash Tanchuma see "Joseph. The Israelite Destiny of America") " Zion" can represent Joseph. God will save us (33:22). The people of Israel are likened unto a ship in a storm (33:23). God wants to forgive us and to bless us (33:24). All the peoples of the earth are called upon to listen and pay heed (34:1). God is angry with all the peoples but upon some more than others (34:2). There will be changes in the heavens as Isaiah has previously announced. Cosmic disturbances will parallel and influence the earthly ones. The heavens have astrological and physical influence on the earth but the Laws of Natural Causes they represent will be confounded and reversed. The heavens also represent the angelical hosts. There will be changes of spiritual nature above that will reflect themselves in the self-awareness of people below (34:4). Edom and Bozra (a major city of Edom) will be destroyed (34:5-6). God will take revenge for the persecutions of Zion meaning of the Jewish people (34:8). Everything is written. Everything will come to pass. A lot of things we will not understand until after they occur and even then only partially so (34:16). God will take vengeance on those who oppressed us. He will save His people (35:4). There will be a new spirit of understanding and instruction so that those who wish to return to God may do so without straying in errors or tiring out through weakness or discouragement: There will be a spirit of vigor and love to overcome inborn and acquired imperfections.
This is a promise that those who set out on this spiritual journey will find their way clearly marked before them (35:8).
The Exiled of Israel will return (35:10).




See also:
Brit-Am Commentary to the Book of ISAIAH
Biblical Proofs
http://www.britam.org/Proof/ProofsIntro.html