HOP no.8
The Hussein Obama Pages





Obama dressed as a Muslim dignitary while on a visit to Kenya in 2006.




HOP no.8
Hussein Obama Pages
10 June 2009, 18 Sivan 5769
Contents:

1. Muslims nickname
Obama
"
Jewbama
"
2.
Obama's
Racist, America-Hating Church
3. Israeli Cabinet Minister -
Obama
= Pharaoh
4. "He looks like
Pharoah
"
5. David
Tempelhoff
: The Bible Warns
Obama
---
---


1. Muslims nickname

Obama

"

Jewbama

"


[Maybe we had him wrong?]
http://www.islamicthinkers.com/index/index.php?option=com_content&task=view&id=639&Itemid=26

---
---
2.
Obama's
Racist, America-Hating Church
http://sweetness-light.com/archive/barack-obamas-church-ultra-left-and-afrocentric
---
---

3. Israeli Cabinet Minister -

Obama

= Pharaoh

"The American demand to prevent natural growth is unreasonable, and brings to mind pharaoh, who said, 'Every son that is born you shall cast into the river,'" Science and Technology Minister Daniel Herschkowitz (Habayit Hayehudi) said.

"If there is a family that expands from one child to four or five, what should we tell them - to ship the children off to Petah Tikva?" Herschkowitz added. "This is an unacceptable demand, even if it comes from the Americans, and Israel should reject it decisively."


Interior Minister Eli Yishai said, "The American demand to freeze construction means expulsion for young people living in large locales. I hope the US administration understands that. If not, I don't want to be an apocalyptic prophet saying we're facing struggle and confrontation."
He added that "the concessions they're demanding of us are a security impediment we cannot tolerate."

---
---

4. "He looks like

Pharoah

"
Yair:

What will happen to us in this country?(USA) If the government of this country turns away from Israel? Many of us will not want to be a part of this. Where shall we go? Greater Exodus?, He looks like Pharoah and I feel Hebrew.

Mary from Alabama

---
---

5. David

Tempelhoff

: The Bible Warns

Obama


From: David Tempelhoff
<david.tempelhoff@gmail.com>

Yair,
Today on the BBC America there was a reporter questioning people in Portland, Oregon on what they think about President Obamas firm stance on ordering Isreal to stop building settlements in 'so called' Palestinian lands.

The answers and opinions were passionate and diverse.

I had one answer but could not get thru so I am contacting Brit- Am and hope you will post this.

"There is a title deed to the land of Isreal in the Holy Bible. The same book that all Christians, Jews and even Moslems use.
Its written down in clear wording with clear boundies and juristictions.That the land belongs to Isreal and it tells who Isreal is.
Isreal is the children of Abraham Isaac and Jacob-----Not the children of Abraham only.
Isreal is also the nation who worships [the ALMIGHTY] and keeps his commandments, precepts and testimonies. The Bible says this clearly---
It states explicity who has the title deed"

The Palestinians are there because Isreal was spewed out of the Land for not being obedient. G-d has allowed Isreal back starting with Judah. The Old lion.

The UN only been around for decades,current nation states numerous centuries, the Catholic Church a millenium but the Bible has been around for 1000's of years. It is the Oldest book that has a title deed clearly dividing up the land and stating who the true heirs of the land are. The Hly Bible has the most authority not the UN or a 48 year old President.

The land is deeded to Isreal---12/13 Tribes.

Once you get rid of the Bible and take G-d out of your world view it starts getting murky and complicated and compromise seems to be the solution.

Obama will not be blessed for meddling in this matter. Pres. Bush was hit with Katrina for meddling.




---
---
The HOP Archives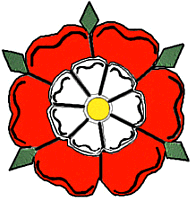 Pleased with what you read?
The Brit-Am enterprise is a good Biblical work.
God willing, they who assist Brit-Am will be blessed.
Brit-Am depends on contributions alongside purchases of our publications
Click Here to make an offering.
Click Here to view our publications.
---
---
---
'It is impossible to rightly govern the world without God or the Bible.'
George Washington
---
---

Brit-Am is the "still small voice" that contains the truth.
[1-Kings 19:12] AND AFTER THE EARTHQUAKE A FIRE; BUT THE LORD WAS NOT IN THE FIRE: AND AFTER THE FIRE A STILL SMALL VOICE.




Home