HOP no.19: Hopalong Obama
Hussein Obama Pages
11 January 2010, 25 Tevet 5770
Contents:
1. Early Incriminating Quotes from
BHO

2.
Obama
Has Half-brother Who is Technically Jewish and Lives in China!
3.
Obama
Blames
Guantanamo
Bay for Terror Attacks!

---
---

1. Early Incriminating Quotes from

BHO


Source: Nurit Greenger <nurit_g@ca.rr.com> wrote:

From Dreams of My Father: 'I ceased to advertise my mother's race at the age of 12 or 13, when I began to
suspect that by doing so I was ingratiating myself to whites.'
From Dreams of My Father : 'I found a solace in nursing a pervasive sense of grievance and animosity against my mother's race.'
From Dreams of My Father: 'There was something about him that made me wary, a little too sure of himself, maybe.
And white.'

From Dreams of My Father: 'It remained necessary to prove which side you were on, to show your loyalty to the black masses, to strike out and name names.'

From Dreams of My Father: 'I never emulate white men and brown men whose fates didn't speak to my own. It was into my father's image, the black man, son of Africa , that I'd packed all the attributes I sought in myself , the attributes of Martin and Malcolm, DuBois and Mandela.'

From
Audacity of Hope: 'I will stand with the Muslims should the political winds shift in an ugly direction.'

---
---



2.

Obama

Has Half-brother Who is Technically Jewish and Lives in China!


Guangzhou, China - Obama Half-brother Has Jewish Roots
http://www.vosizneias.com/41333/2009/11/05/guangzhou-china-obama-half-brother-has-jewish-roots
Extracts:
Guangzhou, China. President Barack Obama's half brother has broken his media silence to discuss his new novel.

"My father beat my mother and my father beat me, and you don't do that," said Ndesandjo, whose mother, Ruth Nidesand, was Barack Obama Sr.'s third wife. "It's something which I think affected me for a long time, and it's something that I've just recently come to terms with."

Like his novel's main character, Ndesandjo had an American mother who is Jewish and who divorced his Kenyan father. The novel, which goes on sale Wednesday by the self-publishing company Aventine Press, is one of several books in the works by relatives of the president.

President Obama's parents separated two years after he was born in Hawaii in 1961. The senior Obama, a Kenyan exchange student, divorced the president's mother, Stanley Ann Dunham, in 1964 and had at least six other children in his native Kenya.

For the past seven years, Ndesandjo has been living in the booming southern Chinese city of Shenzhen, near Hong Kong, and has refused all interview requests until now.

Ndesandjo, who said he attended Obama's inauguration as a family guest, declined to discuss his earliest memories of the president or describe their relationship over the years.

Shortly after divorcing the president's mother, Obama Sr. met Nidesand while studying as a graduate student at Harvard University. Nidesand returned with Obama Sr. to his native Kenya in 1965, where Mark and his brother David were born and grew up. David later died in a motorcycle accident.

In Kenya, Obama Sr. also had four children with his first wife, Kezia, some of them while he was still married to Nidesand. Nidesand and Obama Sr. eventually divorced amid allegations of domestic abuse. Nidesand returned to the United States and later married a man whose surname Mark Ndesandjo took.

Obama Sr. died in an automobile accident in 1982 at age 46.

President Obama saw his father only once after his parents' divorce, when he was 10 years old. In a best-selling memoir, "Dreams from My Father," Obama wrote about his fatherless upbringing and search for identity.

In it, Obama described a visit to Kenya to meet his half siblings and learn more about his father. While painting his father as abusive, he called Obama Sr. a gifted but erratic alcoholic who never lived up to his intellectual promise or his family responsibilities.

Obama, in his book, also quotes Ndesandjo criticizing their father, saying, "I knew that he was a drunk and showed no concern for his wife and children. That was enough."

Ndesandjo, who is an American citizen, spent most of his childhood in Kenya before moving to the U.S. to go to college and work in telecommunications and marketing. He has a bachelor's degree from Brown University in physics and a master's degree in the same subject from Stanford University. He also earned an MBA from Emory University in Atlanta, he said.

Ndesandjo moved to China after the Sept. 11, 2001, terrorist attacks when his job was cut in the rocky U.S. economy. He taught English, immersed himself in the study of Chinese culture and volunteered as a piano teacher at an orphanage.

He now speaks Mandarin and said he earns a living as a consultant in strategic marketing, though he would not elaborate on his business.

Since the election, he said the extra attention has changed his life, but he has coped by focusing on things that are important to him: music, writing, calligraphy and teaching piano to disadvantaged children.

Another of the president's half brothers, George Obama, 27, of Huruma, Kenya, has penned a memoir that will be published by Simon and Schuster in January 2010.

Other Obama relatives working on books include a half sister, Maya Soetoro-Ng, daughter of Obama's mother and her second husband, Lolo Soetoro; and Craig Robinson, first lady Michelle Obama's brother.

---
---



3.

Obama

Blames

Guantanamo

Bay for Terror Attacks!


Date: Fri, 08 Jan 2010 14:25:50 -0500
From: Debka@thejmg.com
Subject: DEBKA Newsletter Jan 8, 2009
05 Jan. US president Barack Obama, in a speech after meeting top security chiefs, Tuesday, Jan. 5, said: We had enough information to foresee and prevent the attempted bombing [of the Northwest airliner] on Christmas day." He said "elements of our intelligence knew that Umar Abdulmutalleb had traveled to Yemen and linked up with extremists there" and we knew this group was working with an individual whom we now know as Abdulmutalleb to attack America. But although agents and analysts with access to trained professionals had the intelligence it was not fully analyzed or leveraged to put the suspect on the no fly list. "I will not accept this. We have to do better and we must do it quickly." Obama declared.
The president announced that additional Yemeni prisoners from Guantanamo Bay would not be sent back to Yemen at this time. "But Gitmo will be shut in a manner that "keeps the American people safe and secure."
He then commented: "Don't lets forget Guantanamo was the reason that al Qaeda in Arabian Peninsula [which took responsibility for the failed Delta airliner attack] was formed."









---
---
The HOP Archives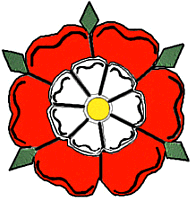 Pleased with what you read?
The Brit-Am enterprise is a good Biblical work.
God willing, they who assist Brit-Am will be blessed.
Brit-Am depends on contributions alongside purchases of our publications
Click Here to make an offering.
Click Here to view our publications.
---
---
---
'It is impossible to rightly govern the world without
God or the Bible.'
George Washington
---
---

Brit-Am is the "still small voice" that contains the truth.
[1-Kings 19:12] AND AFTER THE EARTHQUAKE A FIRE; BUT THE LORD WAS NOT IN THE FIRE: AND AFTER THE FIRE A STILL SMALL VOICE.




Home