HOP no.15
The Hussein
Obama Pages
Obama Names and Kin!





Obama dressed as a Muslim dignitary while on a visit to Kenya in 2006.




HOP no.15
Hussein Obama Pages
10 August 2009, 20 Av 5769
Contents:
1. What is the meaning of the name '
Obama
'? Crooked Boy?
2. What Made Hussein "Kosher"?
3. Spoof poster of
Obama's
face painted as The Joker branded 'dangerous and mean-spirited'
4. Bonnie Berggren. Our last election.....bb
5. The Half-Brother of
Barak
Hussein in Kenya: Video Clip
---
---


1. What is the meaning of the name '

Obama

'? Crooked Boy?
http://wiki.answers.com/Q/What_is
_the_meaning_of_the_name_'Obama'
"Obama" is a name from the Luo ethnic group of southwestern Kenya, where Barack Obama, Sr. was born. It was originally the given name of Barack Obama's great-grandfather. It is based on the Luo (technically, Dholuo, the name of the language of the Luo) word bam, which means "crooked, slightly bending."

The prefix O- means "he," and many Luo male names begin with it. Since most traditional Luo names were given by the baby's mother referring to something about the child's birth, the best guess is that when Obama's great-grandfather was born, one of his arms or legs looked slightly bent. However,Email rumors have charged that U.S. President Barack Obama is a practing Muslim, a rumor that has since been proven false. However, President Obama does have an unusual name, which reflects his African Muslim heritage. He was reportedly named after his father, Barack Hussein Obama, Sr.

The president's first name, Barack, is a Swahili name that has its origins in Arabic. The original Arabic root of the name (B-R-K) means "blessed." In Arabic, the root word is used in many other phrases to denote blessings and to describe people who are blessed:

Mabruk! = "Congratulations!"
Barakallah feek = "May God bless you"
Barakah = blessings from God (feminine version of the name)

Obama's middle name is Hussein, which was his grandfather's first name. The name, of Arabic origin, means "good" or "handsome one." It is common in Muslim cultures for children (both boys and girls) to have a middle name, which directly connects them to their father or grandfather.

Obama's surname is not uncommon among the Luo tribe, one of the three largest ethnic groups in Kenya. They speak the Dhoulou language.

---
---

2. What Made Hussein "Kosher"?
Quotation:
Wednesday, February 27, 2008
Barack Hussein Obama, Omar Bradley, Benjamin Franklin and other Semitically Named American Heroes
http://www.juancole.com/2008/02/barack-hussein-obama-omar-bradley.html


At Cincinnati, Bill Cunningham, according to the LAT, who "introduced presidential candidate John McCain at a rally here today accused

Barack

Obama

of sympathizing with 'world leaders who want to kill us' and invoked

Obama's

middle name -- three times calling him '

Barack

Hussein

Obama

.' " John McCain repudiated Cunningham's low tactics and said that using the middle name like that three times was "inappropriate" and would never happen again at one of his rallies.



Question:


Now that he has been elected the middle name of BHO is being used frequently by his own people and governmental officials.
What justifies the change?

---
---

3. Spoof poster of

Obama's

face painted as The Joker branded 'dangerous and mean-spirited'


http://www.dailymail.co.uk/news/worldnews/article-1204213/Spoof-poster-Obamas-face-painted-The-Joker-branded-dangerous-mean-spirited.html
By Mail Foreign Service
Last updated at 2:25 PM on 04th August 2009
Comments (43)
Add to My Stories

A poster depicting Barack Obama as Batman villain The Joker has been called 'mean-spirited and dangerous' by the U.S. President's supporters.

The image, hich has been adopted by Mr Obama's critics, shows him wearing the white face paint and smudged red lips of the character most recently played by the late actor Heath Ledger. Beneath the picture reads the word 'socialism'.






Controversy: The poster, which depicts President Barack Obama as Batman villain The Joker has divided U.S. opinion

But the President's supporters have condemned the image, calling it 'mean-spirited and dangerous.'

A spokesman from the Los Angeles urban policy unit said that depicting the president as demonic and a socialist 'goes beyond political spoofery.'

The image comes as the President faces criticism over his plans to create a $1trillion healthcare programme.

Read more: http://www.dailymail.co.uk/news/worldnews/article-1204213/
Spoof-poster-Obamas-face-painted-The-Joker-
branded-dangerous-mean-spirited.html#ixzz0NOogKtKe

---
---

4. Bonnie Berggren. Our last election.....bb

Dear Yair: I hope you realize that our last election does NOT represent the people of the USA. We have become MORE Prolife than ever in the USA, also more PRO marriage between a man and a woman. HOWEVER, we could not OUTDO a couple of BILLIONAIRES that took the last election (both with different "lifestyles"....They said "THEY (the pro-life Biblical people) will not even know what hit them betwen the eyes." The money came into our elections and we did not have the billions to overcome them. As we read the Marxist health bill that is being put forth, the government of the Mafa will come forth and control every part of our being. They will take over all nursing homes and tell people when to die, also to go into homes and tell people how often to have children....etc. Funds will come directly out of bank accounts and all illegals will be covered with health needs by the funds of especially those in UNIONS....Small business that are private will become a thing of the past. The only thing I can think of right now is the next plane to New Zealand or Israel. Funny, I was at a political meeting last night, and they really knew the Bible and are Pro-life and pro-marriage; Another man also knew that New Zealand (interesting name) would be a safer place to be than under this pres......Pray for us. There is a big meeting Fri night of repentance for our nation at Bolder, and all our Aglows have nights of repentance in our various towns......There is A LOT of prayer going on right now. If this health bill goes through, you can expect Hosea 11:10 to start happening. bb

---
---
5. The Half-Brother of
Barak
Hussein in Kenya: Video Clip

http://www.mahalo.com/george-hussein-onyango-obama
---
---
The HOP Archives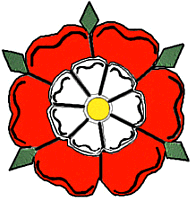 Pleased with what you read?
The Brit-Am enterprise is a good Biblical work.
God willing, they who assist Brit-Am will be blessed.
Brit-Am depends on contributions alongside purchases of our publications
Click Here to make an offering.
Click Here to view our publications.
---
---
---
'It is impossible to rightly govern the world without
God or the Bible.'
George Washington
---
---

Brit-Am is the "still small voice" that contains the truth.
[1-Kings 19:12] AND AFTER THE EARTHQUAKE A FIRE; BUT THE LORD WAS NOT IN THE FIRE: AND AFTER THE FIRE A STILL SMALL VOICE.




Home