HOP no.11
The Hussein Obama Pages





Obama dressed as a Muslim dignitary while on a visit to Kenya in 2006.




HOP no.11
Hussein Obama Pages
6 JUly 2009, 12 Tammuz 5769
Contents:
1. Worse than we thought!

Obama
hints at anti-Israel pro-Iranian Agenda
2. Honduras Fights for Constitution,
Obama
Takes Sides with Chavez against the Honduran People
3. The
Obama
Bow to the King of
Saudia
---
---


1. Worse than we thought!


Obama

hints at anti-Israel pro-Iranian Agenda


Tuesday 23 June
http://transcripts.cnn.com/TRANSCRIPTS/0906/23/lkl.01.html
CNN Transcript
QUESTION: Were you influenced at all by John McCain and Lindsey Graham accusing you of being timid and weak?

OBAMA: What do you think?

(LAUGHTER)

OBAMA: Look, the you know, I -- I think John McCain has genuine passion about many of these international issues. And, you know, I think that all of us share a belief that we want justice to prevail. But only I'm the president of the United States. And I've got responsibilities in making certain that we are continually advancing our national security interests and that we are not used as a tool to be exploited by other countries.

http://www.iba.org.il/media/
ca one-third of the way through.
Implies "other countries" have interests of there own to push the USA to take action against Iran
suggest McCain is acting on behalf of the "other" countries?




---
---
2. Honduras Fights for Constitution, Obama Takes Sides with Chavez against the Honduran People
http://atlasshrugs2000. typepad.com/atlas_shrugs/2009/06/honduras-fights-for
-constitution-obama-takes-sides-
with-chavez-against-the-honduran-people.html
Take this hypothetical: Imagine Obama announced that he was going to hold a referendum on legalizing a third term for himself. Imagine that even his attorney general Eric Holder advised him that it was illegal. Imagine that the Supreme Court ruled that holding the referendum was unconstitutional. In spite of that, let's imagine that Obama coerced the FEC to hold the referendum any way. Then we found out that the referendum was being financed by Hugo Chavez. What should the Joint Chiefs do? That is exactly what has occurred in Honduras to a tee. The Honduras Attorney General and their Supreme Court did exactly that. Their Generals did what they had to. Of course Obama and Clinton express outrage on our behalf. Thank God that another domino wasn't toppled. But Chavez wants blood.
Obama, always on the side of evil.
UPDATE Speaking of evil, the UN General Assembly condemns coup in Honduras

---
---

3. The

Obama

Bow to the King of

Saudia


Obama Bow
http://www.mahalo.com/obama-bow
U.S. President Barack Obama appears to have bowed when greeting King Abdullah of Saudi Arabia when the two met at London's Buckingham Palace on April 1, 2009.
http://www.youtube.com/watch?v=5JGK-xbXxMw&NR=1
It was a bow with a bended knee.
Previously,
President George Bush had once kissed and held the hand of that same monarch which he should not have done but the message Bush sent was that of dominance, of being offensively familiar, of fawning yet taking charge. There is a difference.
Obama and Bush are different.
Obama is sending a message of being conciliatory, as if we have to make amends for something they did!









---
---
The HOP Archives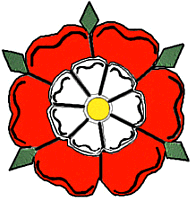 Pleased with what you read?
The Brit-Am enterprise is a good Biblical work.
God willing, they who assist Brit-Am will be blessed.
Brit-Am depends on contributions alongside purchases of our publications
Click Here to make an offering.
Click Here to view our publications.
---
---
---
'It is impossible to rightly govern the world without
God or the Bible.'
George Washington
---
---

Brit-Am is the "still small voice" that contains the truth.
[1-Kings 19:12] AND AFTER THE EARTHQUAKE A FIRE; BUT THE LORD WAS NOT IN THE FIRE: AND AFTER THE FIRE A STILL SMALL VOICE.




Home