TR-46
"Ten Tribes Tribal Report"
Ireland, Israelite Circumcision, Italy
10 May 2011, 6 Iyar 5771
Contents:
1. Amnon Goldberg: France, Napoleon and the Rabbis.
2. Ireland. New Brit-Am Historical Information.
The

Elsaz

Family in Ireland and World-wide

Sifrei

Torah Supplies!
3. Orkney Islands (Scotland) Infusion into Amerindians of Canada.
Scotland's Lost Braves by Kath

Gourlay


4. Normandy, France:
Visit to 1,000-year-old yeshiva.
5. Jews in Ireland Murdered Prior to WW2.





1.
Amnon

Goldberg: France, Napoleon and the Rabbis.


Price too high
NOT all the rabbis at the time supported Napoleon ("Napoleon indeed a friend to the Jews", letters March 4).

Some prayed for his defeat.

For them, the price of emancipation - assimilation - was too high and they considered Napoleon as a heretical agnostic to be bitterly opposed.

Napoleon's defeat in Russia is said to have been decreed from the moment he attempted to level the Jewish cemetery in Vilna - which included the sacred bones of the Vilna Gaon - for a garrison area for French troops. And from the time that the Maggid of Kozhenitz deliberately misread from the Torah on the Sabbath the words from Exodus 18:18 novol tibbol ("you will surely wear away") as Nappol tippol ("Napoleon will fall")!

Rabbi Nachman of Breslov spurned Napoleon's homosexual advances when he met him in Tiberias in 1799.

Ten years before 1812, the first Lubavitcher Rebbe, Shneur Zalman of Liadi, had foretold of Napoleon's invasion of Russia: "If Bonaparte is victorious, Jewish wealth will increase, b criminal ambitions know no bounds. He wishes to uproot the faith. He claims to believe in equality, but in fact he despises all men - equally!", and he predicted Napoleon's debacle at Moscow and of the future success of the British. "Whenever I ride I see the Blond Jew always railed against me" (R.Shneur Zalman was blond-haired) pained Napoleon.

Some rabbis favoured Napoleon and approved of his seeming interest at improving the Jewish lot, translating literally his name Bonaparte as "Chelek-Tov". The Rimanover Rebbe saw the war between France and Russia as the start of the War of Gog and Magog, and he prayed for a French victory. "I see the Red Jew (the Rimanover was red-haired) walking by my side through the heat of battle, assuring me of victory: he is my stategist!" lauded Napoleon

Amnon Goldberg
Safed
Israel


---
---

2. Ireland. New Brit-Am Historical Information.


The

Elsaz

Family in Ireland and World-wide

Sifrei

Torah Supplies!



A Sefer Torah is a Torah Scroll in plural "Sifrei Torah". At least one of these is found in every Synagogue.
Most synagogues have several of them. In the past every religious Jew would endeavor to commission the writing
of a Sefer Torah. This is quite expensive, requires highly professional expertise, and may take up to a year or even longer.
Nowadays less emphasis is placed on having a Sefer Torah written since most learning is done through printed works.
Nevertheless Sifrei Torah are very important in Jewish religious worship.
It is also not unusual for a Jewish religious family to keep a Sefer Torah of their own in their house.
In case of disaster (fire, flood, war, etc) it is quite common for Jews to risk their lives to save a Sefer Torah.
Sifrei Torah are hand-written on forms of parchment or animal skin usually from a young calf or from an aborted calf foetus.
Obtaining and preparing these skins is quite complicated. It requires expertise along with connections to the veterinary authorities and other government officials.

According to information we have received that has been partially verified:
After the Holocaust there were only two production centers for this parchment in the world.
One of these was apparently in "Palestine" (now known as "Israel"); the other was in Ireland!
The Elsaz family were Jewish refugees from Amsterdam, Netherlands.
In the late 1940s (?) they moved to Ireland and remained there until ca. the 1980s.
They produced parchment for Sifrei Torah and sold them from Dublin. At one stage most Sifrei Torah in the world
used parchment they supplied.
This information requires further confirmation but appears to be reliable.
There seems to be nothing about it in the web or anywhere else.
It may not sound important but it has significance in Jewish thought and historical studies.
It should also interest Irish scholars for whom Jewish contacts have an importance despite the small number of Jews that ever lived there.

Incidentally the leather for making Sifrei Torah parchment varies from one country to another.
That from the USA is considered of superior quality and a sign that the USA has been blessed.
Skins from Finland are also highly appreciated. The Finnish calf skins are thicker than usual and thus easier to work with.
It has been suggested that this thickness is due to the animals needing extra protection from the cold.


---
---

3. Orkney Islands (Scotland) Infusion into Amerindians of Canada.


Scotland's Lost Braves by Kath

Gourlay


The Scotsman
http://www.electricscotland.com/
history/canada/lost_braves.htm


Extracts:


They say you can't choose your relatives. But you can go an awfully long way to find them, which is why Orkney woman Kim Foden is halfway across the world, sitting wrapped in a ceremonial blanket, eating bannocks made by Native American relatives named Kingfisher.

On a day-to-day basis the bannock makers are known as Yvonne and Carol. Their great-grandfather, a Cree chief, had negotiated for the reserve land the tribe still lives on. His Indian name was Ahyahtuskumikimam. His Scots name was William Twatt and his grandfather had been an Orkney islander.

As members of First Nation tribes gathered in Canada last week for the 125th anniversary of the signing of Treaty 6 - which created Sturgeon Lake Reservation - Yvonne and Carol were among those using the native Cree names they have adopted, and not the Scottish surnames that show their heritage.

These are Scotland's lost children - fathered by the Scots employed by the Hudson's Bay Trading Company - now distanced by ocean, prejudice and neglect.

On 23 August, 1876, in order to avoid confrontation with settlers, seven Cree chiefs signed away 121,000 square miles of Saskatchewan and Alberta to the Queen in exchange for one square mile of reserve land for each family. Only one chief was native. The rest were grandsons of Scotsmen - with surnames like Spence, Tait, Macdonald, Twatt and Calder.

"William Twatt's grandfather Magnus Twatt had come from Orkney to work for Hudson's Bay in the late 18th century," says Foden. "White women were not allowed there and so the men took native wives. The children were given the traditional family names of their fathers and were often bilingual, and sometimes fluent in Gaelic, Scots-English and Cree."

As trading spread inland and north, the genetic mix became more and more diverse. Scots surnames are common among Inuit people in the Arctic circle and the native music - played on the fiddle - is jig, reel and Strathspey.

The links formed with Indian tribes was mutually beneficial during the pioneering days of trading and fur trapping, but once native skills became surplus to modern requirements, so did the mixed blood races. Their white fathers and grandfathers were dead and links with the old country severed. Though they were accepted by maternal relatives, their aboriginal blood was not pure. They became known as "metis" - the mixture.

"They have such a quiet dignity," says Foden. "I never heard a bitter word, only facts. They say they can't move forward without forgiving and the rest of the world could learn a few lessons ."

Nearly two centuries on, she sees the non-confrontational nature of the Orkney islander and the self-denial of the Scots-Presbyterian still evident.

Canada's Orkney pioneers

A STAGGERING number of families across Canada have Hudson's Bay Company origins. Many of them have Orkney roots, as Kim Foden discovered when her husband, Robert, organised a surprise visit to Sturgeon Lake for her 50th birthday.

"I was amazed just driving through some of the major cities like Winnipeg - there were street names like Kirkwall Avenue and Thorfinn Place, and surnames like Tait and Spence and Flett cropped up all over the place."

According to Bryce Wilson, curator of Orkney Museum, the services of Orkneymen were in great demand when it came to exploring and navigating the relatively uncharted Northwest Territories during the 18th and 19th centuries.

"At one time, around 70 per cent of Hudson's Bay employees were Orcadian," he says. "Their skills with boats were second to none, and when it came to breaking out new trading routes, and navigating unknown lakes and rivers, they were first in there."

The Orcadians respected the native people's skill and knowledge and learned from it, and the unions they formed with native women evolved into stable family units."

When contracts ran out, the men usually decided to stay in Canada rather than hope that their God-fearing Scots-Presbyterian families back home would accept such relationships. Some of course did go home, most of them alone.

Orkneywoman Mary Bichan, now in her seventies, remembers her grandparents talking about the Indian wife who came back with her husband and spent her days squatting on the floor rather than use a chair to sit on.

Bichan herself remembers two boys who were sent back to Orkney by their father after their native mother died in Canada. "They went to the parish school and soon spoke broader Orcadian than the locals. They grew up and I don't know where one of them went, but the other was a blacksmith and barrel-maker - he was just known locally as Willie Wheelie because he made wheels and hoops for carts. They were the exceptions though. Most of the men just kept that part of their life separate from their other life and if they came back they came on their own. It's a shame. It wouldn't happen nowadays, but that was the way of things then."


---
---

4. Jews in Ireland Murdered Prior to WW2.
http://www.politics.ie/history/142794-
jews-murdered-dublin-1923-a.html
TWO JEWS were shot dead in Dublin in separate incidents in November 1923. The motives behind the attacks are unknown but the second murder was carried out unofficially by Free State Army officers. This contemporary report described the shooting.

irishtimes.com - Who shot Emanuel Kahn' - Tue, Nov 18, 2003
Quote:
Rumours in the Jewish community suggested Kahn had been mistaken for a moneylender or punished for "walking out with Christian girls". More sinister details came to light 11 years later, however, during a tetchy Dail debate in February 1934. Sean MacEntee, the Fianna Fail minister for finance, accused Fine Gael TDs of knowing who killed Kahn and Goldberg. "The man who committed these crimes, as I have already stated tonight, is a member of the Blue Shirt organisation at the present moment. He was allowed to go free even though those charged with the administration of the law at that time were well aware of the crimes he had committed," he said.

His version of events is rife with allegations of conspiracy, the sort typical of robust political debate, but it is also eerily exact in some details, including the dates of the court appearances of those accused of the murders and the reasons for the subsequent collapse of the trial.


---
---

5. Normandy, France:
Visit to 1,000-year-old yeshiva
http://www.ynetnews.com/articles/0,7340,L-4063535,00.html


Extracts:



Forty years after its discovery, unique archeological site opens in Rouen, France: Yeshiva structure from Middle Ages.

The courthouse of the French city of Rouen is an impressive gothic building from the 15th century. For hundreds of years ' in fact, since its establishment, the place was used by the district judicial authority.

Even today, those who happen to reach the criminal ward, and not as one of the workers, can at least enjoy a colorful Renaissance ceiling.

About 40 years ago, archaeologists were surprised to discover under the building a historic structure dating back to 1100.

The archeological find was only revealed to the wide audience in the past year. It appears to be a yeshiva from the Middle Ages ' the only one in Europe whose remains have been preserved to this day.

Rouen residents are very proud of the yeshiva, referring to it as "the most important Jewish archeological find in Europe."

The structure discovered under the courthouse proves that about 1,000 years ago, Rouen had an intellectually and commercially active Jewish Quarter.

Two phrases in Hebrew were found inscribed on the internal wall of the underground building: May the Torah Reign forever" and "This house is supreme".

When American researcher Norman Golb of Chicago University delved deeply into the matter, a new light was shed on the walls. Golb, an expert on Hebrew manuscript materials, studied the structure in its initial discovery stages and established the thesis that it was a yeshiva.

The city of Rouen, the former capital of Normandy, also calls for a fascinating impressionistic tour (in the footsteps of Monet, Pissarro and Gauguin), but that goes beyond the Jewish story of the place.


---
---
Previous Issues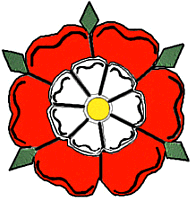 Pleased with what you read'
Did you benefit from it'

We do this because we have a duty to do so and we believe in it.

Our understandings is that,
They who Help Brit-Am will be blessed.
Brit-Am depends on contributions alongside purchases of our publications
Click Here to make an offering.
Click Here to view our publications.
---
---
---
'It is impossible to rightly govern the world
without God or the Bible'
George Washington
---
---

Brit-Am is the "still small voice" that contains the truth.
[1-Kings 19:12] AND AFTER THE EARTHQUAKE A FIRE; BUT THE LORD WAS NOT IN THE FIRE: AND AFTER THE FIRE A STILL SMALL VOICE.