TR-45
"Ten Tribes Tribal Report"
Ireland, Israelite Circumcision, Italy
22 February 2011, 18 Adar-Aleph 5771
Contents:
1. Some Irish Contributions to the

Restorationist

(Gentile Zionism) Movement.
2. Circumcision Around the World and in Israelite Nations.
3. The Secret Jews of

Calabria

, Southern Italy.







1. Some Irish Contributions to the

Restorationist

(Gentile Zionism) Movement.
Extracts from Kobler concerning Ireland.
http://www.britam.org/vision/Kobler.pdf
http://www.britam.org/vision/koblercontents.html
III. MENASSEH BEN ISRAEL'S ANSWER: RESTORATION THROUGH READMISSION
p.21
James Warrington's famous work The Commonwealth of Oceana, published in 1656. In his far-sighted blueprint, Harrington suggested that the island of Panopea, part of the Commonwealth of Oceana, an obvious reference to Ireland, should become the national home of the Jews gathered from dispersion.

Part 2
II. THE MILLENARIAN REVIVAL IN THE ERA OF THE FRENCH REVOLUTION
Thomas Corbet, one of the United Irishmen, and a friend of revolutionary France, undertook the bold attempt to promote the Restoration through a direct approach to the French Government. Cheered by the glorious progress of, Bonaparte's expedition, he expressed the opinion that there was only one prospective ally in sight, one whose "interests and desires were in accordance" with those of the French and Irish: the dispersed people of the Jews. Writing from Lorient on February 17, 1799, he submitted to Paul Barras, the powerful member of the Directory, a project that "France may grant to the Jewish people a territory on which, to lay the foundation of their restored republic". In an elaborate memorandum, Corbet suggested negotiations with Jewish representatives about the purchase of that portion of Egypt which adjoins the Isthmus and the Red Sea. Faithful to the prophecies, they would soon push further ahead, leaving Egypt to the influence of France, while carrying into Asia European industry, arts and enlightenment. Thomas Corbet's attempt to co-ordinate the efforts for the Restoration of the Jews with those for Ireland's independence holds a unique place in the history of the British Restoration Movement.


---
---

2. Circumcision Around the World and in Israelite Nations.


Note:


European Countries: very low.
Australia 58% (but in the past much higher and now on the rise again).
USA 75% (85% of non-Hispanic white men).
Canada 30 %

http://en.wikipedia.org/wiki/Circumcision#Prevalence
Main article: Prevalence of circumcision
Estimates of the proportion of males that are circumcised worldwide vary from one-sixth[60] to a third.[61] The WHO has estimated that 664,500,000 males aged 15 and over are circumcised (30% global prevalence), with almost 70% of these being Muslim.[9] Circumcision is most prevalent in the Muslim world, parts of South East Asia, Africa, the United States, The Philippines, Israel, and South Korea. It is relatively rare in Europe, Latin America, parts of Southern Africa, and most of Asia and Oceania. Prevalence is near-universal in the Middle East and Central Asia.[9] The WHO states that "there is generally little non-religious circumcision in Asia, with the exceptions of the Republic of Korea and the Philippines".[9] The WHO presents a map of estimated prevalence in which the level is generally low (< 20%) across Europe,[9] and Klavs et al. report findings that "support the notion that the prevalence is low in Europe".[62] In Latin America, prevalence is universally low.[63] Estimates for individual countries include Spain,[64] Colombia[64] and Denmark[65] less than 2%, Finland 0.006%[66] and 7%[67], Brazil[64] 7%, Taiwan[68] 9%, Thailand[64] 13% and Australia[36] 58.7%.

The WHO estimates prevalence in the United States and Canada at 75% and 30%, respectively.[9] Prevalence in Africa varies from less than 20% in some southern African countries to near universal in North and West Africa.[63]

See article:
Prevalence of circumcision
http://en.wikipedia.org/wiki/Prevalence_of_circumcision
Extracts:
Estimates of the proportion of all males that are circumcised worldwide include one sixth,[2] one third,[3] and between 30 and 40%.[4] Canada and the United Kingdom have seen a decline in male circumcision while there are indications of increasing demand in Southern Africa.[5] The Centers For Disease Control and Prevention (CDC) reports circumcision rates unchanged in the United States since 1979 [6] and Australia has reported a 5% increase in circumcisions in its most populous state, New South Wales, over the past ten years.[7] |

United States

Statistics from different sources give widely varying estimates of infant circumcision rates in the United States.

In 2005, about 56 percent of male newborns were circumcised prior to release from the hospital according to statistics from the Agency for Healthcare Research and Quality.[13]

Data from a national survey conducted from 1999 to 2002 found that the overall prevalence of male circumcision in the United States was 79%.[14] 91% of men born in the 1970s, and 83% of boys born in the 1980s were circumcised.[14] An earlier survey, conducted in 1992, found a circumcision prevalence of 77% in US-born men, born from 1932?1974, including 81% of non-Hispanic White men, 65% of Black men, and 54% of Hispanic men, vs. 42% of non U.S. born men who were circumcised.[15]

Canada

A survey of Canadian maternity practices conducted in 2006/2007 by the national public health agency found a newborn circumcision rate of 31.9%.[26] Rates varied markedly across the country, from close to zero in Newfoundland and Labrador to 44.3% in Alberta.

Australia
A survey of Australian men, conducted in 2001-2002, reported that 58.7% were circumcised.[48]

According to the Sydney Morning Herald, the infant circumcision rate in Australia was 12.9% as of 2003. However, rates in the states varied, with highest rates in Queensland (19.3%), New South Wales (16.3%) and South Australia (14.3%), and the lowest in Tasmania (1.6%).[49] In New South Wales, rates have risen from 13% in 1999 to 18% in 2009.[50] Non-therapeutic infant circumcision is no longer provided in public hospitals in New South Wales, Tasmania, Western Australia, Victoria, and South Australia.[51][52]


---
---
3. The Secret Jews of
Calabria
, Southern Italy.
Many of the Italians living in Calabria (Southern Italy) have Jewish roots going back to the Inquisition. When an American rabbi of Italian descent, Barbara Aiello, returns to her ancestral village in Calabria to encourage the locals to discover their Jewish heritage, not everyone (Jews and Christians) welcomes her.

http://www.youtube.com/watch?v=yjIw3OMAj0U



---
---
Previous Issues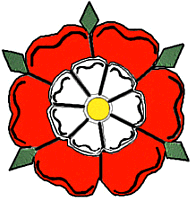 Pleased with what you read'
Did you benefit from it'

We do this because we have a duty to do so and we believe in it.

Our understandings is that,
They who Help Brit-Am will be blessed.
Brit-Am depends on contributions alongside purchases of our publications
Click Here to make an offering.
Click Here to view our publications.
---
---
---
'It is impossible to rightly govern the world
without God or the Bible'
George Washington
---
---

Brit-Am is the "still small voice" that contains the truth.
[1-Kings 19:12] AND AFTER THE EARTHQUAKE A FIRE; BUT THE LORD WAS NOT IN THE FIRE: AND AFTER THE FIRE A STILL SMALL VOICE.