TR-41: Ireland
Ten Tribes Tribal Report
24 September 2010 162
Tishrei

5771
Contents:
1. USA and Feminism. Second Thoughts?
2. Netherlands:
Dutch Police Afraid to Arrest Jew-Baiting Muslims but are Active versus Pro-Jewish Patriots
3. Orjan

Svensson

: Sweden is In a Bad Way. Jew-Hatred is Rife






1. USA and Feminism. Second Thoughts?
Extracts:
Source:
1a. From: shieldofdavid@yahoogroups.comSubject: [shieldofdavid] Digest Number 1705
Re: Thought to Ponder (Not for feminists or sissies)
Posted by: "kurt31416" kurt31416@yahoo.com kurt31416
Thu Sep 16, 2010 7:48 am (PDT)

America had far more power after WWII, a time of women's rights, than 1890. We were the only nation on earth with nuclear weapons for over 4 years. The only economy not decimated by war, and glowing red hot. We could make the skies black with P-51's and you could walk across the Pacific on the decks of our fast aircraft carriers.
And our economy was the equal to the rest of the world combined.

And our military is now weak? What planet have you been on? They are invincible.

-

-- In

shieldofdavid

@

yahoogroups.com

, Brother Shane <wisevirgin_777@...> wrote:

> So...
> Our little boys are being raised to be either brutes or sissies.
> Our young girls are taught that's it's ok to murder a baby.
> Our streets are now like the Indy 500-gone smash-up derby.
> Our border is no longer a border.
> Pets are treated better than children.
> Criminals are treated better than their victims.
> We sell our oil for less than what we buy it for (from terrorists).
> Our schools are nothing more than indoctrination centers for Atheists and Pro-homosexual perverts.
> Our fathers can no longer support their families on a single family income. And our churches are nothing but social clubs for women & sissies to have fun at...and not have to feel guilty about living an ungodly lifestyle.
>
> All because women wanted more rights.
>
> America was much better off before.



> Brother Shane


Re: Thought to Ponder (Not for feminists or sissies)
Posted by: "G Lawton" omo5717@yahoo.com omo5717
Thu Sep 16, 2010 6:37 pm (PDT)

Women have NOT been liberated they have been ENSLAVED.

They are now slave wage taxpayers.
They are now openly objectified "recreational sex objects"
They still bear most of the family burdens while juggling work and as a result are piss poor at both.
The only thing they are now equally on par with men is being sexual pigs openly........which men have always been.

When God assigned gender roles HE knew what HE was doing. Things went wrong when the MALE delegated his stewardship in an abusive manner and the woman rebeled against this.

ISLAM is THE PERFECT EXAMPLE of bad male stewardship.

JUDAISM is THE PERFECT EXAMPLE of good male stewardship. THAT is why Jewish marriages last for a lifetime. (Not talking about mixed marriages).......

JEWISH MALES MAKE THE BEST MATES ....THAT IS A STATISTICAL FACT.


Re: Thought to Ponder (Not for feminists or sissies)
Posted by: "G Lawton" omo5717@yahoo.com omo5717

Thu Sep 16, 2010 7:13 pm (PDT)

I beg to differ Kurt. When our soldiers are taught to not to defend themselves when shot at from a mosque............they are rendered weak.

I don;t know if you have followed but, just about EVER DAY...there are soldiers brought up on charges for "killing civilians"............EVERY DAY there is a new batch/group of soldiers brought up on charges FOR DOING THEIR JOBS. That my friend is demoralizing them to the point that they are soon to be "girlie men"........

If we are so damned powerful how come we have not squashed the Taliban/AlQ.....like the bug that they are???

BECAUSE POLITICIANS AND THE JOINT CHIEFS OF STAFF HAVE MADE GIRLIE MEN OF THE TROOPS ...............AND THEY CANNOT DO THEIR JOBS.

YOUR OWN GOVERNEMNT HAS MADE THEM TARGETS.... BUT NOT INVINCIBLE.

Just keeping it real.

---
---

2. Netherlands:
Dutch Police Afraid to Arrest Jew-Baiting Muslims but are Active versus Pro-Jewish Patriots

Press Release 10/19/2010 from the Israeli Quisling Group "Gush Shalom" who appear to be Chortling with Glee.

Dutch police raided the offices of a company leasing cranes for building the West Bank Separation Fence and settlements. Company executives, including the Israeli Doron Livnat, may face trial for violating International Law. Dutch government warned the Riwal Company two years ago not to engage in construction in the Occupied Trritories. Gush Shalom: another warning sign of the abyss of international isolation into which the Government of Israel leads us

A few days ago, the Dutch police's National Crime Squad raided the offices of the Riwal Holding Group in the city of Dordrecht, confiscating computers documents relating to the leasing of cranes owned by the the company's Israeli branch for the construction of the "Separation Wall" and of settlements in the Occupied Territories. Police findings have been passed on to the Dutch State Prosecution, which should decide whether or not to prosecute the corporate executives - including the Israeli businessman Doron Livnat ? on charges of violating International Law.

The affair started with the 2004 ruling by the International Court in The Hague, which determined that construction of the "Separation Wall" within the West Bank territory constituted a violation of International Law, and that if Israel wants to build a border fence to prevent infiltration into its territory it should have been placed on the border, i.e. on the Green Line. Accordingly, the International Court judges called for upon all UN member states and Geneva Convention signatories not to cooperate with erection of the Wall and to prevent their citizens from any such cooperation.

In 2006, a Dutch television crew filmed cranes active in construction of the Separation Fence and of settlements, which bore the Riwal Company logo. Dutch Labour Party MP's raised the issue and addressed parliamentary questions to the Minister of Foreign Affairs. As a result, the Dutch Government in 2008 warned the Riwal company not to engage in activities at the Occupied Territories. But the organization "United Civilians for Peace" in Amsterdam found evidence that the company ignored the government warning and continued this activity.

Last year the Palestinian human rights organization Al Haq of Ramallah engaged the Dutch law firm Bohler. On its behalf, Adv. Liesbeth Zegveld lodged this year a complaint to the legal authorities. The raid on the Riwal Dordrecht offices is a tangible result of this activity.

---
---



3.

Orjan

Svensson

: Sweden is In a Bad Way. Jew-Hatred is Rife

Shalom,
If you check http://vimeo.com/14907669, then I would say, you can get a quite accurate glimpse of the current situation in Sweden.
Orjan



---
---
Previous Issues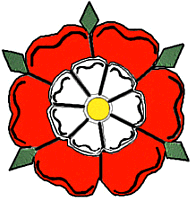 Pleased with what you read'
Did you benefit from it'

We do this because we have a duty to do so and we believe in it.

Our understandings is that,
They who Help Brit-Am will be blessed.
Brit-Am depends on contributions alongside purchases of our publications
Click Here to make an offering.
Click Here to view our publications.
---
---
---
'It is impossible to rightly govern the world
without God or the Bible'
George Washington
---
---

Brit-Am is the "still small voice" that contains the truth.
[1-Kings 19:12] AND AFTER THE EARTHQUAKE A FIRE; BUT THE LORD WAS NOT IN THE FIRE: AND AFTER THE FIRE A STILL SMALL VOICE.