1. Britain: IS PRINCE WILLIAM JEWISH?
http://aangirfan.blogspot.com/2009/12/prince-william-is-jewish.html
Forwarded by Amnon Goldberg

---
---

2. Britain and Ireland: To Forget and Remember?
Quotations:
(a)
"Personally I have always held that to foster resentment in respect of these old wrongs is as stupid as was the policy which gave them birth; and, even if it were possible to distribute the blame among our ancestors, I am sure we should do ourselves much harm, and no living soul any good, in the reckoning. In my view, Anglo-Irish history is for Englishmen to remember, for Irishmen to forget."
Horace Plunkett, "Ireland in the New Century" (1904).

(b)
'It is indeed one of the troubles of the Irish problem that the English people know too little of Irish history, while the Irish people know too
much.'
HERBERT SAMUEL (1913)
Debates on GOVERNMENT OF IRELAND BILL.

---
---

3. Ireland: Dubai Execution. Should the IRA or the

Mossad

Take Credit?
http://www.1913intel.com/2010/02/06/israeli-hit-squad-
that-killed-hamas-commander-had-irish-passports
-world-news-news-belfasttelegraph-co-uk/
Israeli hit squad that killed Hamas commander "had Irish passports"! World news, News, Belfasttelegraph.co.uk

Posted by Matt in February 6th, 2010

Members of a hit squad that assassinated a top Hamas military commander used Irish passports to enter and leave Dubai, it's been claimed.

The suspected Israeli hit team, including at least one woman, entered the United Arab Emirates using Irish documents, police authorities said.

---



Brit-Am Comment:



Maybe they really were Irish? Is the IRA now working by contract?
Or did they just want to do Israel a favor and compensate for the anti-Jewish sentiments some of them have been suspected of having?

Want some fun?

PLEASE FORWARD THIS MESSAGE



---
---
Previous Issues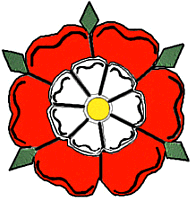 Pleased with what you read?
Did you benefit from it?

We do this because we have a duty to do so and we believe in it.

Our understandings is that,
They who Help Brit-Am will be blessed.
Brit-Am depends on contributions alongside purchases of our publications
Click Here to make an offering.
Click Here to view our publications.
---
---
---
'It is impossible to rightly govern the world
without God or the Bible'
George Washington
---
---

Brit-Am is the "still small voice" that contains the truth.
[1-Kings 19:12] AND AFTER THE EARTHQUAKE A FIRE; BUT THE LORD WAS NOT IN THE FIRE: AND AFTER THE FIRE A STILL SMALL VOICE.