TR16
Tribal Report no.16
Compiled: 15 March 2009, 19 Adar 5769
Contents:
1. United States: Where Different Migrant Groups Settled
2. Norway: Norwegian Government Funds Arab Jew-Hater Propaganda
3. Eire and Ulster: Breakaway IRA Group Supports
Palestians
kills Catholic Irish
(a) The Killing
(b)
Eirigi
Support for Palestinian Philistine Canaanite Murderers and Steal Goods from pro-Israel Shops
(c) The Murder Victims
---
---








1. United States: Where Different Migrant Groups Settled
The New York Times has published an Immigrant Explorer
http://www.nytimes.com/interactive/2009/03/10/us/20090310-immigration-explorer.html?emc=eta3

Map enables to move through each county in the USA and see what the numbers of foreign-born inhabitants (as compared to total population) is there and where these foreign born came from.

---
---

2. Norway: Norwegian Government Funds Arab Jew-Hater Propaganda
From: imra@netvision.net.il
Release Date: 12 March 2009



New Report: Norwegian Government Funds Fuel Mid East Conflict



(Jerusalem) - Jerusalem-based research organization NGO Monitor today released a report on the tens of millions of Norwegian Kroner (NOK) given annually by the Norwegian government to extreme NGOs that demonize Israel and fuel hostility. The report details how public funds, which are directed to NGOs that operate in the Palestinian Authority and Gaza, fail to promote coexistence or Palestinian human rights and democracy.

Norway's Ministry of Foreign Affairs allocated an estimated NOK 187million in 2006 to NGOs active in the Palestinian Authority and Gaza. Many of these funds are utilized by influential Norwegian humanitarian and development NGOs such as Norwegian People's Aid (NPA). Yet, among its activities, NPA has aligned itself with campaigns that accuse Israel of 'ethnic cleansing', 'apartheid' and even regard Israel's very creation as a 'naqba' (catastrophe in Arabic). This highly damaging rhetoric alienates Israelis and contributes to a deep sense of animosity between Palestinians and Israelis.

Another well-known aid agency, the Norwegian Aid Committee (NORWAC) also receives significant funds from the Norwegian Ministry of Foreign Affairs. One of its leading representatives, Dr Mads Gilbert has repeatedly and falsely accused Israel of deliberately targeting civilians. Gilbert is a radical left wing political activist and has expressed sympathy with the terrorist attacks on USA on September 11, 2001.

Norwegian Church Aid (NCA) received almost NOK 300 million in 2007 from Ministry of Foreign Affairs and its development wing NORAD. Far from being apolitical, impartial or fostering coexistence, NCA affords legitimacy to Hamas (a genocidal terror organization) by criticizing Norway's policy of 'withdrawing economic support' to the 'Hamas government'. This stance directly contradicts the position of the Norwegian government from which NCA receives funds.

Equally problematic is the money distributed by the Norwegian Representative Office to local NGOs in the Palestinian Authority and Gaza. Among their grant recipients are Palestinian Center for Human Rights (PCHR) and Al-Haq. Both organizations have spearheaded a frivolous 'Lawfare' campaign to prosecute Israeli military and political leaders in courts across the world on spurious 'war crimes' charges. PCHR and Al-Haq have filed complaints against Shaul Mofaz, Avi Dichter, Doron Almog and others. Yet the fact that not one of these cases has been upheld in the courts indicates that Norwegian public funds are being wasted by NGOs to advance their political agenda. Meanwhile, Al-Haq is headed by Shawan Jabarin who has been denied exit visas by Israel and Jordan on account of his alleged ties to the terrorist group Popular Front for Liberation of Palestine (PFLP).

NGO Monitor's Executive Director, Prof Gerald Steinberg said, "The Norwegian> government must understand that the promotion of tolerance and coexistence in the Middle East is totally incompatible with the granting of funds to radical NGOs. These organizations are engaged in a campaign to demonize and isolate Israel while they ignore the desperate need to promote human rights and democracy in Palestinian society. Through providing this money, the Norwegian government is complicit in the continued bitterness in the region."

-------- ENDS ------------

Editors Notes:
Please click here or the link below to view the full NGO Monitor report on
Norwegian government funding
www.ngo-monitor.org/article/norwegian_ngo_funding_boycotts_
and_apartheid_rhetoric_instead_of_peace_and_coexistence
NGO Monitor was founded to promote transparency, critical analysis and debate on the political role of human rights organizations. For more information, see our website at
www.ngo-monitor.org
Other recent publications and reports by NGO Monitor include:-
Amnesty's Gaza Report: Abolishing Israel's Right to Self-Defense - February 25, 2009
'Hijacked by Hatred': British NGOs Use Christmas for Anti-Israel Attacks - December 23, 2008
NGO 'Lawfare': Exploitation of Courts in the Arab-Israeli Conflict - October 8, 2008
NGO Monitor's Executive Director is, Prof. Gerald Steinberg.
Members of NGO Monitor's International Advisory Board include Elie Wiesel, Prof Alan Dershowitz, Sir Martin Gilbert and R. James Woolsey For further information, comment or interviews contact Dan Kosky +972 (0) 546-305-504
NGO Monitor - 1, Ben Maimon Blvd. - Jerusalem 92262 - Israel - T:
+972-2-566-1020
F: +972-77-511-7030
E: dan.kosky@ngo-monitor.org
--------------------------------------------
IMRA - Independent Media Review and Analysis
Website: www.imra.org.il

---
---
3. Eire and Ulster: Breakaway IRA Group Supports Palestinians, kills Catholic Irish

---

(a) The Killing
http://www.scotsman.com/latestnews/-IRA-rebel-held-over.5073220.jp
IRA rebel held over dual killing
Published Date: 15 March 2009
By Tom Peterkin in Belfast



Extracts:


POLICE investigating the murder of two soldiers in Northern Ireland yesterday arrested three men.

A 41-year-old was arrested following a raid on a house in a private estate in Lurgan, Co Armagh. Two other men aged 21 and 32 were arrested today after police raids in Lurgan and Bellaghy, Co Londonderry.

Sources claimed one of the three was a former IRA prisoner who had broken away from mainstream republicans.

Two soldiers, Patrick Azimkar, 21, and Mark Quinsey, 23, were killed in the Real IRA ambush hours before they were to fly to Afghanistan. The men were gunned down as they collected pizzas at the gates of Massereene barracks. Two soldiers were injured and two pizza delivery men were also wounded in the attack.

The Continuity IRA and the Real IRA are dissident republican groups that broke away from mainstream republicanism in opposition to the peace process.

They reject the decision of the mainstream IRA to end violence, decommission weapons and follow purely peaceful means to pursue republican political goals.

One of the arrested men is said to be a member of the republican protest group Eirigi, which has not supported the new police service, but which insists it is a peaceful pressure group.

Eirigi, which is Irish for 'rise up', released a statement in response to the shootings insisting it did not support violent groups.

The two young soldiers were the first to be murdered in Northern Ireland in 12 years. Lance Bombardier Stephen Restorick was killed by an IRA sniper in 1997.

Police are also questioning three people over the murder of police constable Stephen Carroll, 48, who was killed by gunmen from the Continuity IRA in an attack launched in Craigavon, Co Armagh on Monday night.

---



(b)

Eirigi

in its own words:


Support for Palestinian Philistine Canaanites Murderers and Steal Goods from pro-Israel Shops
http://www.eirigi.org/latest/latest110109.html


Extracts:


As people took to the streets of cities around the world for the third weekend in-a-row to oppose the Israeli onslaught in Gaza, Eirigi stepped up its solidarity actions and joined demonstrations at home yesterday (Saturday).

Hundreds of thousands attended protests in dozens of countries, including Hebron and Ramallah in the Occupied West Bank, Egypt, Jordan, Iraq, Kenya, Norway, Greece, Italy, England and Malaysia.

In Ireland, thousands took part in marches in Dublin and Belfast.
[The protesters in Belfast were not "Ulstermen"].

Trade unions, church representatives, political parties and human rights activists all gathered in Dublin and Belfast as the blitz on Gaza entered its 15th day.

Meaningful disapproval from the US would end the air-strikes. But why would the US condemn its Middle Eastern bully boy, whom it finances and furnishes with hi-tech weaponry with which to obliterate some of the poorest people on Earth? There is no hope whatsoever that the great and good will come to the aid of the Palestinians, they will merely posture in as politically correct a manner as possible, without actually taking action against the apartheid regime of Israel.

And so, as in the case of apartheid South Africa, it is ordinary people in towns and cities all over the world who must now stand up and call for an end to what has gone on for over 60 years in Palestine.

Eirigi is supporting an all out economic boycott of Israel, including direct actions to end the financing of Israeli terrorism.

In Belfast's Castle Court shopping centre, Eirigi activists closed Sea Spa Skin Care. While hundreds of shoppers looked on, 40 activists surrounded the stalls and rained leaflets and images from the balcony above, exposing the gross reality behind the benevolently marketed products on sale.

After attending the rally in Belfast, over 100 activists and supporters closed Marks & Spencer retail store by filling baskets and trolleys with Israeli produce, clogging the aisles and chanting "Boycott Israeli Goods" and "Free Palestine" to the embarrassment of the shop's managers. Many shoppers joined the protest when they realised where the products came from and the role M&S play in sponsoring the Israeli regime.

Eirigi spokesperson Se Mac Braigh encouraged activists all over Ireland to follow suit, and to make it as uncomfortable as possible for stores to peddle Israeli wares.

He said "As well as swelling the numbers of every and any protest organised in opposition to what is happening in Palestine at present we must take further action, because Israel listens to no one accept maybe its bankers. The two actions taken today have no doubt impacted on the two companies involved, but we must keep the pressure on and build momentum around it.

"We may have shut these businesses today and cost them money but tomorrow it will be business as usual. We are calling on everyone who has taken to the streets on this issue and those who have not to boycott these businesses and Israeli goods, as well as take actions of their own in similar stores and business across Ireland to bring pressure to bear on Israel."

For more information on the boycott of Israeli goods visit www.ipsc.ie

---



(c) The IRA Murder Victims were mainly Irish Catholics!?


Two soldiers, Patrick Azimkar, 21, and Mark Quinsey, 23, were killed in the Real IRA ambush ...Two soldiers were injured and two pizza delivery men were also wounded in the attack.


Patrick

Azimkar

, 21


http://www.telegraph.co.uk/news/uknews/
northernireland/4962669/Murdered-British-soldier-Patrick-Azimkar-the-would-be-footballer-who-was-ready-for-war.html
Patrick Azimkar
The son of a Turkish Cypriot father, Mehmet, while his mother, Geraldine [apparently of Irish descent. They named their son "Patrick"], is from Lancashire, the 21-year-old grew up in Wood Green, north London, where he attended Edmonton County School.

"He had infinite charisma and was always up for a bit of banter, said Sapper Dave Darling, a member of his squadron.

"If someone was in a bad mood he would be the first with the jokes to try and get them laughing again."



Mark

Quinsey

, 23


This is an Irish Name predominant in the southeast of Ireland
http://www.publicprofiler.org/worldnames/Default.aspx



Stephen Carroll

the policeman who was killed by Continuity IRA also has a name originating from the center of Ireland.
http://www.publicprofiler.org/worldnames/Default.aspx

http://www.mirror.co.uk/news/top-stories/2009/03/
10/tragic-mark-quinsey-and-patrick-
azimkar-mown-down-by-60-ira-bullets-in-30-
seconds-115875-21185684/
Meanwhile, one of the Domino's pizza delivery men injured in the attack,

a Pole, 32,

remains in serious condition.
The Pole was also probably a Catholic.

The other delivery man, Anthony Watson, 19, and the two wounded soldiers were last night believed to be stable.

The major victims, were 3 dead and one seriously injured, in three cases out of four were evidently Catholics.
The IRA pretends it is fighting on behalf of the Catholics!
What do they do for enemies?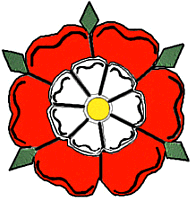 Pleased with what you read?
Did you benefit from it?

We do this because we have a duty to do so and we believe in it.

Our understandings is that,
They who Help Brit-Am will be blessed.
Brit-Am depends on contributions alongside purchases of our publications
Click Here to make an offering.
Click Here to view our publications.
---
---
---
'It is impossible to rightly govern the world without God or the Bible.'
George Washington
---
---

Brit-Am is the "still small voice" that contains the truth.
[1-Kings 19:12] AND AFTER THE EARTHQUAKE A FIRE; BUT THE LORD WAS NOT IN THE FIRE: AND AFTER THE FIRE A STILL SMALL VOICE.