TR15
Tribal Report no.15
Compiled: 9 March 2009, 13 Adar 5769
Contents:
1. Ulster: IRA Terror Returns?
Soldiers die in Ulster gun attack
2. USA Home Politics:
Sharon Lindstrom now has her own
blog
.
3. Norway weathers snow, ice and sub-zero temperatures
---
---








1. Ulster: Soldiers die in Ulster gun attack
http://www.scotsman.com/latestnews/Soldiers-die-in-Ulster-gun.5050178.jp
Published Date: 08 March 2009
By Tom Peterkin and Marc Horne
TWO soldiers were shot dead and four others seriously injured last night after a gun attack at an Army base in Northern Ireland.
Reports from the scene suggested that the attackers drove up to the Massereene base in Antrim disguised as pizza delivery men. Soldiers and security staff thought pizzas were being delivered and walked straight into an ambush of automatic gunfire.
A spokeswoman for the Police Service of Northern Ireland (PSNI) said four other men were seriously injured in the attack and had been taken to hospital.

It is understood that two of the injured men were military personnel and two were civilians.

A PSNI spokeswoman said last night: "We can confirm that an attack has been carried out in Massereene in Antrim at about 9.20pm this evening.

"There have been two fatalities. It is understood that those two fatalities are male.

"It is also understood that a further four males have been brought to hospital and are in a serious condition."

PSNI sources last night confirmed that dissident Republicans opposed to the peace process were the prime suspects in the attack, which was a grim and tragic reminder of the dark days of the Troubles.

The area around the barracks, which is home to 38 Engineering Regiment, was sealed off as a major security operation was launched.

No group immediately claimed responsibility but the attack happened 36 hours after Northern Ireland Chief Constable Sir Hugh Orde warned that the threat from dissident Republicans was at its highest. He also confirmed that undercover troops have been on paramilitary surveillance duties in the Province.

Soldiers have not patrolled the streets of Northern Ireland since 2007 when Operation Banner was stood down after 38 years, and only a nominal Army presence was retained.

Jeffrey Donaldson, a leading Democratic Unionist Party member of the Northern Ireland Assembly, last night said he was "deeply shocked and horrified by the events". He added: "Those terrorists responsible need to be hunted down and brought to justice. We need to find out who did this.

We will not allow these people to destroy the peace process, they want to bring us back to the past. They have no support and have nothing to offer but hatred and bloodshed."

Ian Paisley Jr, another leading DUP member, appealed for calm, and said: "This could be a defining moment in the history of Northern Ireland."

Thomas Burns, an Assembly Member from the nationalist SDLP, said: "This is a horrific and brutal attack and we condemn it utterly.

These people are trying to drag us back to the bad old days and they can't be allowed to succeed."

Kylie McLaughlin, who lives near the barracks, said she heard a loud bang and realised it was gunfire.

She said: "It went on for about 10 to 15 seconds. It sounded like a machine gun. I opened the windows and heard sirens and alarms going off. Then a few minutes later I heard ambulances and police cars heading towards the barracks. I was absolutely shocked that this could happen after we have had peace for so long."

* December, 1993 John Major and Irish PM Albert Reynolds make Downing Street Declaration accepting the principle of self-determination on the basis of consensus for all people of Ireland.

* August, 1994 The IRA announces "a complete cessation of military activities".

* June, 1996 The IRA bombs Manchester, destroying a large part of the city centre.

* July, 1997 IRA announces a renewal of its ceasefire after new Government resumes contacts with Sinn Fein.

* October, 1997 Sinn Fein president Gerry Adams, below, meets Prime Minister Tony Blair for the first time.

* April, 1998 Northern Ireland's parties sign up to the Good Friday Agreement.

* 25 June, 1998 First elections to Northern Ireland Assembly.

* August, 1998 Real IRA bombs Omagh town centre, killing 29 people and two unborn babies in the biggest single atrocity of the conflict.

* December 1999 Northern Ireland gets its own government in which Unionists and Nationalists share power.

* February 2000 Britain suspends assembly amid anger by Protestants, over the failure of IRA to disarm.

* May 2000 IRA says it will put its weapons into storage and allow inspections. Britain restores power to Belfast assembly.

* October 2006 The Independent Monitoring Commission says it believes the IRA is no longer engaged in terrorism.

* May 2007 A new power-sharing assembly government is launched on May 8, with Paisley as first minister and Sinn Fein's Martin McGuinness as his deputy, below .

* July 2007 The British Army's Operation Banner in Northern Ireland comes to an end after 38 years and more than 300,000 personnel taking part.

see also:
Real IRA claims responsibility for the killings.
Soldiers shot dead hours before Afghan mission
http://www.scotsman.com/latestnews/Soldiers-shot-dead-hours-before.5050637.jp

---
---

2. USA Home Politics:
Sharon Lindstrom now has her own blog.
We are not involved with local US issues nor with the style nor with anything else about this blog.
In the past Sharon sent us postings of high quality on Brit-Am issues and on that basis we assume her blog is worth taking an interest in.



From: Sharon Lindstrom <

sharonlindstrom

@

comcast.net

>

has been updated. Check it out at

http://keepintouchwithmamakin.blogspot.com/





And if you can make it this Friday, March 13, the first

meetup

of the Concord NH Patriots for Glenn Beck will be held at Murphy's Tap Room in Manchester.
"57 Million People said: No. We. Won't"



Shalom



---
---

3. Norway weathers snow, ice and sub-zero temperatures
In Oslo it just isn't an option to allow the weather to call a halt to daily life, says Johanna C Leahy.
http://www.telegraph.co.uk/expat/4943874/Norway-weathers-snow-ice-and-sub-zero-temperatures.html
by Johanna C Leahy


Extracts:



From October to April (and sometimes May) snow, ice and sub-zero temperatures are a fact of life in Oslo. It just isn't an option to allow the weather to call a halt to daily life. So we put winter tyres on our cars, chains on our trucks, throw a shovel in the boot for emergency dig-outs, and wear ridiculously sensible boots and clothes for half the year. Then we get on with work and school as usual, using the snow for fun at weekends.

Several weeks ago, around 40cm fell over a Sunday night. Even for Oslo this was a lot; my 70-year-old neighbour told me it was the most snow he had ever seen in the shortest period of time. But our lives hardly registered this as a blip on the radar (it has hardly stopped snowing since).

As we expected, the snow ploughs were out before daylight clearing the way for cars and buses to transport people to school and work. Some people were delayed that Monday morning, having to dig themselves out of their driveways, but by lunchtime it was business as usual. Trains continued to run above and underground, and there was no question of the airport shutting down as it did in London ? that's so rare I can only recall it happening twice in five years here.

In all that time, my children have only once been late for school because of snow. The notion of schools here shutting down because of the weather is absurd, although we do tend to keep children inside during playtime if it's colder than -10C.

So we are big into snow in Oslo. So much of it, in fact, that the authorities send trucks, which load up trailers of snow from along the roadsides when it starts to interfere with visibility at junctions, and walking/driving space in general. I'm hoping they'll come soon to remove the eyesore on my doorstep and dump it somewhere less troublesome.

But "snow chaos" ? we leave that to other countries. In Norway, it simply isn't an option.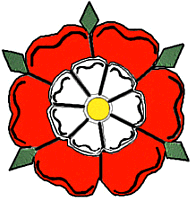 Pleased with what you read?
Did you benefit from it?

We do this because we have a duty to do so and we believe in it.

Our understandings is that,
They who Help Brit-Am will be blessed.
Brit-Am depends on contributions alongside purchases of our publications
Click Here to make an offering.
Click Here to view our publications.
---
---
---
'It is impossible to rightly govern the world without God or the Bible.'
George Washington
---
---

Brit-Am is the "still small voice" that contains the truth.
[1-Kings 19:12] AND AFTER THE EARTHQUAKE A FIRE; BUT THE LORD WAS NOT IN THE FIRE: AND AFTER THE FIRE A STILL SMALL VOICE.