News Features Concerning the State of Israel, the Jewish People, as well as Nations amongst whom we find a significant proportion of descendants from the Lost Ten Tribes.

NJN-36.

New Jerusalem News.




18 September, 2011, 19 Elul


Contents:
1. Are President Obama's Actions Hostile to Jews and Israel?
By Morton A. Klein
2. Report: United Kingdom Withdraws From Durban III
3. President Obama Appeals to the God of Jacob!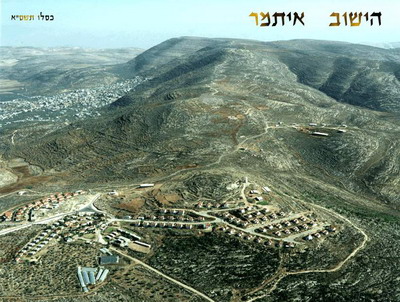 Members of the Fogel Family from Itamar; Murdered (March 11, 2011) by Arab Terrorists for being Jewish .

May the God of Israel Avenge Them.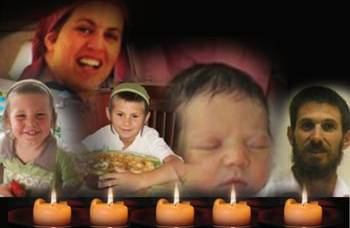 1. Are President Obama's Actions Hostile to Jews and Israel'
By
Morton A. Klein, National President
Zionist Organization of America



Is President Obama hostile to Jews and Israel?

Let's look at the evidence.

Last week, the Obama Administration issued talking points for the 10th anniversary of the 9/11 terrorist attacks, where it referred to those struck by terrorism 'whether in New York or Nairobi, Bali or Belfast, Mumbai or Manila, or Lahore or London.' Conspicuously absent was the name of Tel Aviv, Jerusalem or Sderot, which have been hit by terrorists, not once, but numerous times.

As a single instance, this omission might be unremarkable. In fact, however, omitting mention of Israel fits a pattern. When running for President, then-Senator Obama referred in his July 2008 Berlin speech to the need to 'dismantle the [terrorist] networks that have struck in Madrid and Amman; in London and Bali; in Washington and New York.' Again, no Israel.

It seems hard to believe that these omissions could be anything other than intentional. After all, Israel has been a primary target of terrorists throughout the past decade. Almost 2,000 Israelis have been murdered by terrorists in this period and over 10,000 maimed or disfigured. In per capita terms, far more Israelis have been murdered by terrorists than Americans were murdered in 9/11.

Obama also omits Israel in other contexts. Thus, when Haiti was struck by a calamitous earthquake in January 2010, Israel's relief efforts were exceptional, only matched by those of the United States, and were singled out for praise by former President Clinton. However, in praising these relief efforts, Obama omitted any mention of Israel, saying only that 'help continues to flow in, not just from the United States but from Brazil, Mexico, Canada, France, Colombia, and the Dominican Republic, among others.'

While Obama has more or less consistently failed to hold accountable or penalize the PA for incitement to violence against Israel, he has been emphatic and repetitive attacking Jewish housing projects in eastern Jerusalem as an obstacle to peace. His Administration has used the terms 'condemn,' an 'insult' and an 'affront' when expressing disagreement with Israel on this issue, terms never used about other allies.

That Obama blames Israel, not the Palestinians, for the absence of peace is obvious. In a January 2010 interview, despite Israel's acceptance in-principle of a Palestinian state, readiness to negotiate and instituting an unprecedented 10-month Jewish construction freeze in Judea and Samaria, Obama said Israel had made no 'bold gestures.'

In a March 2011 meeting with Jewish leaders (attended by Mort Klein), Obama contended that 'Israel's [Palestinian] partner is sincere in wanting a peaceful settlement,' while asking his Jewish interlocutors to 'speak to your Israeli friends and relatives and search your souls to determine how badly do you really want peace' Israelis think this peace process is overrated.'

Note also the contrast between his holiday messages to Jews and to Muslims. In his Rosh Hashanah message last year, Obama only once referred to Jews, not once to Judaism, promoted a Palestinian state, and never mentioned the extraordinary contributions of Jews to the U.S.

In contrast, in his August 2010 Ramadan Message, Obama referred to 'Muslims' six times and to 'Islam' twice, stated that 'American Muslims have made extraordinary contributions to our country,' and praised 'Islam's role in advancing justice, progress, tolerance, and the dignity of all human beings ' a faith known for great diversity and racial equality.' Here, Obama, made no reference to what Muslims must do to achieve peace with Israel.

There are many other indicators of Obama evincing discomfort around Jewish matters. When, in May 2010, Obama signed the Daniel Pearl Press Freedom Act, he did not mention that Daniel Pearl, the Wall Street Journal reporter, was beheaded by Islamist terrorists because he was a Jew and that he was forced to state in the video recorded of his gruesome murder that he was an American Jew. Instead, Obama merely referred to Pearl's 'loss.'

And let's not forget Obama's June 2009 Cairo speech, in which he compared the circumstances of Palestinians under Israeli rule to Jews under the Nazis and blacks under Apartheid. Nor his September 2009 UN speech, in which Obama 'couple[d] unwavering commitment to Israel' with Israel 'respecting the legitimate claims and rights of the Palestinians.'

These incidents, some important, some less so, have assumed a troubling pattern. They suggest that President Obama has a distaste or even hostility towards Jews and Israel. But should we be surprised' He spent twenty years absorbing the anti-Israel sermons of Pastor Jeremiah Wright, whom Obama has called a 'great man,' his 'friend' and 'mentor.'

Morton A. Klein is National President of the Zionist Organization of America (ZOA). Dr. Daniel Mandel is Director of the ZOA's Center for Middle East Policy.




---
---
---

2. Report: United Kingdom Withdraws From Durban III
http://www.israelunitycoalition.org/news/'p=7185
Benjamin Weinthal - The Jerusalem Post, September 14th, 2011
Extracts:

British prime minister says it would be 'wrong' to engage in events that in the past have shown displays of anti-Semitism. British Prime Minister David Cameron decided that the UK will not take part in the UN-sponsored Durban III anti-racism conference on September 22 because he did not want the UK to engage in an event with anti-Semitic association, The Jewish Chronicle reported Wednesday.

'No one should be in any doubt: This government is 100 percent committed to tackling racism both at home and abroad,' Cameron said.

'But those aims cannot be met by accepting this invitation.'

Cameron added that in the past, the World Conference on Racism saw 'open displays' of 'deplorable anti- Semitism,' and said it would be 'wrong' to engage in such events.

'That's why the UK will play no part in this conference.'

Nine of the UN's 193 member nations have joined Israel in pulling out of Durban III, including Germany, the US, Canada, Italy, Austria, Australia, the Czech Republic and the Netherlands.

About 40 delegates dropped out of the 2009 conference, following what was widely described as a hate speech by Iranian President Mahmoud Ahmadinejad.

Anti-Israel groups were widely considered to have hijacked the proceedings at the first two conferences, and international-human rights issues appeared to become secondary to Israel bashing.

Critics of the conference have noted that conference organizers have generally overlooked human-rights abuses reported in Arab countries.

This year, Canada was the first country to announce that it would not attend the 2011 event, which is marking the 10th anniversary of the UN World Conference on Racism.


---
---
---

3. President Obama Appeals to the God of Jacob.



Brit-Am Note:


On the one hand someone like Obama making use of the expression God of Jacob could be considered almost blasphemous.
On the other hand, he still is the President of the USA.

Whatever President Obama may or may not have intended, he has many advisors.
These advisors are highly qualified and highly paid.
They must have opined that the expression "God of Jacob" would evoke a high resonance with the American public.

Obama's remarks at Sept. 11 observance in NY




The Associated Press


http://www.ajc.com/news/nation-world/
obamas-remarks-at-sept-1170359.html
Text of President Barack Obama's remarks at New York City's commemoration of the 10th anniversary of the Sept. 11, 2001, terrorist attacks, as provided by the White House. He read from Psalm 46:

God is our refuge and strength, a very present help in trouble.

Therefore, we will not fear, even though the earth be removed, and though the mountains be carried into the midst of the sea.

Though its waters roar and be troubled, though the mountains shake with its swelling, there's a river whose streams shall make glad the City of God, the holy place of the Tabernacle of the Most High.

God is in the midst of her.

She shall not be moved.

God shall help her just at the break of dawn.

The nations raged, the kingdoms were moved.

He uttered his voice.

The earth melted.

The Lord of Hosts is with us.

The God of Jacob is our refuge.

Come behold the works of the Lord who has made desolations in the Earth.

He makes wars cease to the ends of the Earth.

He breaks the bough and cuts the spear in two.

He burns the chariot in fire.

Be still and know that I am God.

I will be exalted among the nations.

I will be exalted in the Earths.

The Lord of Hosts is with us.

The God of Jacob is our refuge.


---
---
---



Pleased with what you read'
The Brit-Am enterprise is a Biblical work.
God willing, they who assist Brit-Am will be blessed.
Brit-Am depends on contributions alongside purchases of our publications

Click Here to make an offering.
Click Here to view our publications.
Past Issues of
Jerusalem News and New Jerusalem News.



Home