News Features Concerning the State of Israel, the Jewish People, as well as Nations amongst whom we find a significant proportion of descendants from the Lost Ten Tribes.

NJN-33.

New Jerusalem News.




24 August, 2011, 24 Av 5771


Contents:
1. Egyptians Want to gas Jews.
2. Rimon - a New Israeli Military Unit.
3. Turkey says it has killed 90 to 100 Kurdish rebels in Iraq from Ivan Watson, CNN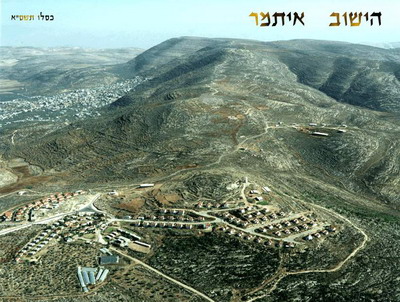 Members of the Fogel Family from Itamar Murdered by Arab Terrorists.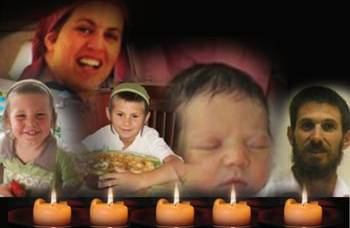 1. Egyptians Want to gas Jews.
MEMRI TV|3083|August 22, 2011
The Tom Lantos Archives on Antisemitism and Holocaust Denial

Footage of Egyptians Demonstrating opposite Israeli Embassy in Cairo Shows
Sign with Swastika Saying "The Gas Chambers Are Ready"

To view this clip on MEMRI TV, visit
http://www.memritv.org/clip/en/3083.htm.
For more from the Tom Lantos Archives on Antisemitism and Holocaust Denial,
visit http://www.memri.org/subject/en/51.htm.


---
---
---

2. Rimon - a New Israeli Military Unit.

Date: 23/08/2011, 2:42 PM Author: Florit Shoihet IDF
http://www.idf.il/1086-12925-EN/Dover.aspx

Around a year ago, the IDF's Southern Command created a new commando
reconnaissance unit, called Rimon.

The vast southern region of Israel is prone to terror activities,
necessitating a commando force trained to engage in combat against terrorist
cells operating in the area.

Last Thursday (August 18), terrorist attacks in the Eilat region took the
lives of eight Israelis.

Still in its preliminary stages, the unit is being trained to face any
challenge posed by enemies in the south, in both urban Gaza settings and in
the open desert. The unit's primary mission is to thwart all terrorist
activities in the region.

"The soldiers in the unit are extremely diverse: Ethiopians, Russians,
Druze, Orthodox Jews, lone soldiers, etc." Lt. Y told IDF Website. "This
diversity keeps them united."

Lt. Y said that the new unit is in the process of forming its identity.

"Anything you do both good or bad, defines the unit," he said. "Every
tradition we start will last for generations."


---
---
---

3. Turkey says it has killed 90 to 100 Kurdish rebels in Iraq
From Ivan Watson, CNN
August 23, 2011 -- Updated 1248 GMT (2048 HKT)
http://edition.cnn.com/2011/
WORLD/meast/08/23/turkey.
kurds.deaths/index.html
Extracts:

Istanbul (CNN) -- Ninety to 100 Kurdish rebel fighters have been killed during Turkey's incursion on northern Iraq, the Turkish military said Tuesday.

The military carried out more than 130 airstrikes and nearly 350 artillery strikes between last Wednesday and Monday in an offensive against fighters of the Kurdistan Workers' Party, or PKK, in neighboring Iraq. Around 80 people have been wounded in the push, the military said.

On Sunday night, a PKK spokesman said no rebels had been killed.

Turkish armed forces are striking what the country calls PKK "safe havens" and "attack bases" in the region. Targets included rebel barracks, caves, ammunition depots and anti-aircraft positions in the region, part of Iraq's Kurdish autonomous region.

Dozens of Turkish soldiers have been killed over the last month, in a clear escalation of the conflict that has raged intermittently between Kurdish separatists and the Turkish state since 1984. More than 30,000 people have been killed in the conflict, many of them ethnic Kurds. The Kurds are Turkey's largest ethnic minority.

Turkish authorities have not responded to reports from the Iraq's Kurdish authorities that a family of seven civilians was killed by an airstrike on Sunday.

---

Brit-Am Comment:
Whatever the rights and wrongs of the case this incident along with thousands of others demonstrates the hypocrisy of world opinion.
If in Israel an Arab claims to have been mistreated the whole of the world media is liable to protest and present only that side of the picture detrimental to Israel.
In Moslem countries they can kill their own people, kill minorities such as Christian Copts (Egypt), Kurds (Turkey), and whoever else they like and the world will hardly notice let alone care.


---
---
---



Pleased with what you read'
The Brit-Am enterprise is a Biblical work.
God willing, they who assist Brit-Am will be blessed.
Brit-Am depends on contributions alongside purchases of our publications

Click Here to make an offering.
Click Here to view our publications.
Past Issues of
Jerusalem News and New Jerusalem News.



Home