News Features Concerning the State of Israel, the Jewish People, as well as Nations amongst whom we find a significant proportion of descendants from the Lost Ten Tribes.

NJN-27.
New Jerusalem News.

24 June, 2011, 22 Sivan 5771


Contents:
1. Three Russian Designers of Iran's Nuclear Plant Die in Plane Crash.
2. Yehonatan Pollard in Captivity!
Our America and Pollard

fron

The Jewish Star [Long Island, NY] ' June 1, 2011
3. Arab Murderer of Jewish Man, Woman, and Infants Proud of Deed!
Palestinian youths charged with slaughter of

Fogel

family
By

YAAKOV

LAPPIN


4. China Flexes its Muscles!
Clinton says US opposes threats in

S.China

Sea
5. Judah Betrayed by its Own Children!
Jewish Lobby' US Jews Help Save Pro-

Hamas

Flotilla
6. Arutz-7 Mislead by Possible False Reports?
Israeli Government Allows 7,000

Bnei

Menashe

[Burma-India People] to Make

Aliyah

.
by

Elad

Benari


7. Humor: To Whom Does The Land of Israel Belong?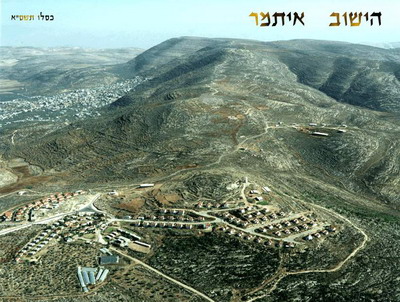 Members of the Fogel Family from Itamar Murdered by Arab Terrorists.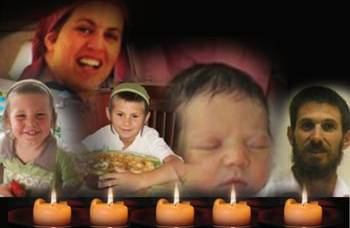 1. Three Russian Designers of Iran's Nuclear Plant Die in Plane Crash
http://www.israelunitycoalition.org/news/'p=6846
DEBKA Staffers - DEBKAfile Exclusive Report, June 23rd, 2011
Extracts:
Wednesday, June 22, the OKB Gidropress Company Web site ran a black-bordered obituary mourning the deaths of Sergey Ryzhov, 52, Director General designer at OKB Gidropress, Gennady Banuyk, 65, Deputy Director and Chief Designer and Nikolay Trunov, 52, Chief Designer-Head of Division.

DEBKAfile's intelligence sources quote Iranian and Western intelligence officials as offering the opinion that the Bushehr reactor's mixed components made it vulnerable to the Stuxnet malworm's invasion of its control system two years ago. The three Russian scientists spent February and March 2011 at Bushehr after the Russian Nuclear Energy Commission insisted that the nuclear fuel rods be removed until they were sure the plant would not explode. The rods have since been reloaded and the reactor went online last month.

Our sources report that Iran chose to buy its first reactor from OKB Gidropress because the Russian firm bills itself as designers, builders, planners and operators of nuclear plants, specializing in adapting them to existing nuclear systems. For Tehran this capability was critical because the Bushehr reactor is composed of systems made in different countries, particularly Germany, and experts were needed for synchronizing them into a smoothly functioning plant.

This was the worst Russian aviation disaster since April 10, 2010, when a plane carrying the Polish president, his wife and many other Polish dignitaries crashed in similar circumstances near the city of Smolensk killing 97 people.The first assumption was that the disaster occurred due to human error. The three pilots missed the runway while landing at Petrozavodsk's Nikolay Trunov airport because of heavy fog. It caught fire next to a highway.The cause of the Tu-134's crash is also being probed ' although it has a notoriously high accident rate and should not have been used by the three scientists. ...

Their loss is a severe blow to Russia's atomic reactor industry as well as its nuclear program as a whole, since the three, Sergey Ryzhov, Gennady Banuyk and Nikolay Trunov, specialized in running installations in tandem and synchronizing various systems.DEBKAfile's sources reveal that they were among the 44 passengers who were killed.

The three Russian nuclear scientists who planned, designed, built and put into operation Iran's first nuclear reactor at Bushehr this year, died Tuesday night, June 20, when a Rusaero flight from Moscow to Petrozavodsk in northwest Russia crashed.

See Also:
From:

Yosef

Dayan

<

dayan

@

malchut-israel.org

>
Subject:

Ruski

scientists die


Ruski

scientists die
In the "good old days" we know that Israel would have been behind this...don't we wish...
http://www.ynetnews.com/
articles/0,7340,L-4086238,00.html


---
---
---

2.

Yehonatan

Pollard in Captivity!
From: imra@netvision.net.il


Our America and Pollard


The Jewish Star [Long Island, NY] ' June 1, 2011
http://www.thejewishstar.
com/stories/Editorial-
Our-America-and-Pollard,2464
Extracts:
We are judged not by how we treat our kings and the elite of our society, but rather how we treat our prisoners. The case of Jonathan Pollard was, at first, a Pollard problem, then it was a blemish on Israel, and now it has become a United States travesty of justice.

There are those who know nothing of Pollard. There are those who quip, 'He must have done something really bad.' And there are those who understand the great deep anti-Semitic act that continues to spit not only on Pollard but it arrogantly spews out onto every Jew.

As Russian spies in the U.S. are sent back to their homes in Russia within hours of capture, and as Israel has negotiated the release of thousands of terrorists from its prisons, and as GITMO inmates are sent to the Bahamas with U.S. dollars in their pockets, and as murderers, pedophiles and rapists leave U.S. jails, one Jew sits in an American maximum security prison for 26 years.

The case of Jonathan Pollard is a story about the Unites States of America. We request his pardon not as Jews and not as supporters of Israel. We demand his release as citizens of this democracy. It is the same democracy that the world speaks and screams of from Eastern Europe's broken down wall to the recent Middle East spring. It is democracy that upholds the same law for all its populace equally without excuse. We want Pollard out because we are Americans.

Jonathan Pollard's continued captivity holds our America hostage. There is an equitable set time of detention for an individual who commits a non-violent crime against his country. What is the sentence for a nation that commits treason against all its citizenry for its failure to carry out justice without prejudice' Pollard's indiscretion did not abate our country's

welfare, but by our America allowing him to languish for decades in prison most certainly diminishes this nation's very essence, strength, foundation and security. The release of Pollard would be the epitome of all that is good and great about our United States.


---
---
---

3. Arab Murderer of Jewish Man, Woman, and Infants Proud of Deed!
Palestinian youths charged with slaughter of Fogel family
By YAAKOV LAPPIN
05/06/2011
http://www.jpost.com/LandedPages/
PrintArticle.aspx'id=223728
Extract:

"I'm proud of what I did...I did it all for Palestine," one of the suspects says during an appearance in court, "I would do it again."

Two Palestinian youths from the West Bank village of Awarta, arrested in April on suspicion of murdering five members of the Fogel family in Itamar, were charged with five counts of homicide at a military court on Sunday.

The defendants, 17-year-old Hakim Awad and 18-year-old Amjad Awad, who are from the same clan, have confessed to stabbing and shooting two young brothers, their parents, and a three-month-old baby in the attack.

"I don't regret what I did, and would do it again," Amjad Awad told reporters in court. "I'm proud of what I did and I'll accept any punishment I get, even death, because I did it all for Palestine," he added.

The charge sheet detailed how the two saw two young brothers sleeping in their beds, 4-year-old Elad and 11-year-old Yoav, snuck into the home, and stabbed them both to death.

They then entered the parents' bedroom, where they launched a knife attack on Ehud and Ruth Fogel. The parents fought back, attempting to fend off the attackers. Ehud died of stab wounds and Ruth was shot dead by the attackers with a stolen M-16 gun.

The two then left the house, before hearing cries from three-month-old baby Hadas. Awoken by the attack, the baby lay in its crib in the parents' bedroom. "They went back into the house and stabbed the baby to death to silence her cries," a security source said following the arrests in April.


---
---
---

4. China Flexes its Muscles!
Clinton says US opposes threats in

S.China

Sea

http://www.ynetnews.com/articles/
0,7340,L-4086539,00.html
Secretary of State Hillary Clinton said on Thursday the United States was concerned that recent events in the South China Sea could undermine stability and opposed any threat of force to advance territorial claims.

Clinton, appearing with the visiting Philippine foreign minister, repeated that the United States had interests in the South China Sea, where China and its neighbors have seen tensions flare over competing maritime sovereignty claims. "We are concerned that recent incidents in the South China Sea could undermine peace and stability in the region," Clinton said. "We oppose the use of force or the threat of force to advance the claims of any party." (Reuters)


---
---
---

5. Judah Betrayed by its Own Children!
Jewish Lobby' US Jews Help Save Pro-

Hamas

Flotilla
http://www.israelnationalnews.com/
News/News.aspx/145084
by Tzvi Ben Gedalyahu
Extracts:
American Jews comprise more than 25 percent of the pro-Hamas flotilla that aims to challenge the IDF on the high seas and reach Hamas-backed Gaza, throwing cold water on the allegation of a unified pro-Israel 'Jewish lobby' in the United States.

"It's important that Jews are in this boat... The Jewish lobby in this country is so powerful," New York Jewish labor attorney Richard Levy told media agencies.

Comments by the Jews reflect mis-information that is omnipresent in mainstream media, particularly when referring to the supposed 'blockade' on Gaza in order to prevent the smuggling of advanced weapons, explosives and terrorists whose aim is to attack Israel civilians and soldiers.

Israel imposed a partial blockade after Hamas' terrorist militia ousted the rival Fatah faction in a bloody war more than four years ago. Thousands of tons of humanitarian aid were allowed through land crossings, and Prime Minister Binyamin Netanyahu last year canceled the blockade on all goods except for material that can be used for the Hamas terrorist infrastructure.

The maritime embargo remains in effect because of the ease with which Hamas can use fishing boats to bring into Gaza weapons from Iran and Syria.

The American Jews on the flotilla, like millions of other people, still refer to the 'Israel blockade,' which Levy said is 'morally and juridically unsupportable.' He then made an inexplicable connection to 'slaughter,' stating that 'no more people should be slaughtered in the name of the Jews."

The Americans hope to sail from Greece on "The Audacity of Hope' this week with the announced intention of breaking the maritime embargo, but Israeli military commanders have said that the goal of the pro-Hamas organizers behind the flotilla is to try to force the IDF into a clash, similar to last year's confrontation with Turkish-based IHH terror activists.

Jewish activist Leslie Cogan told the French news agency AFP, the flotilla is "a cargo of friendship, a cargo of peace."

Last week, Jewish anti-Zionists in London rallied in memory of the nine IHH [Turkish Pseudo-Jew-Hating Terrorists] members who were killed by Israeli Navy commandos last year after brutally attacking the soldiers, who reached the deck of the Mavi Mamara ship virtually unarmed except for paint guns and small revolvers.

After last year's clash on the high seas, the leader of the German-Jewish organization Jewish Voice for Peace in the Middle East said the group actually wants to 'preserve' Israel.

"Some see what we are doing as a betrayal. But the question is what do they really know about the whole thing. Some people don't want to be educated," Kate Katzenstein-Leiterer told the German news agency DPA.

In contrast to the American Jews' efforts for the flotilla, pressure from French Jews prevented the departure of a ship to Gaza, according to the Turkish newspaper Today's Zaman.


---
---
---

6. Arutz-7 Mislead by Possible False Reports'
Israeli Government Allows 7,000

Bnei

Menashe

[Burma-India People] to Make

Aliyah


http://www.israelnationalnews.
com/News/News.aspx/145169
by Elad Benari
Extracts:
More than 7,000 members of the Bnei Menashe will soon arrive in Israel, CBN reported on Thursday.


[Brit-Am Comment: The source of the CBN story may have mislead them. It may be part of a tactic to make such a "Government Decision" actually happen.]



The Bnei Menashe claim descent from one of the Ten Lost Tribes of Israel, which were exiled by the Assyrian Empire more than 27 centuries ago. They reside primarily in the two Indian states of Mizoram and Manipur, along the border with Burma and Bangladesh.

Throughout their exile, and even after their one copy of the written Torah was lost, the Bnei Menashe have continued to observe Jewish traditions, including the Sabbath, keeping kosher, celebrating the festivals, following family purity laws, and remembering the Exodus from Egypt.
[Brit-Am Comment: None of this is true. They never kept any Jewish or Israelite customs.
Some of the Pathans may have done so at one stage. The so-called Bnei Menasseh did not.
Why are these false statements allowed to pass unchallenged?]

Shavei Israel's chairman, Michael Freund, on Monday briefed the members of the Knesset committee on immigration and absorption on the successful integration of some 1,700 Bnei Menashe, who immigrated to Israel earlier, into Israeli society.

He told them that an astounding 96 percent of the Bnei Menashe are employed, the majority of their sons chose combat units during their compulsory IDF service, many are enrolled in colleges and universities, and some have been ordained as rabbis.

Freund then told the committee members that 'It is time for Israel to let the remaining Bnei Menashe come home.'


---
---

7. Humor: To Whom Does The Land of Israel Belong'



Yair

,
See if you see this one coming
Doc

Luckey



To Whom Does The Land of Israel Belong'

An Israeli Sense of Humor at UN set the record straight. An ingenious example of speech and politics occurred recently in the United Nations Assembly and made the world community smile.
A representative from Israel began: 'Before beginning my talk I want to tell you something about Moses:
When he struck the rock and it brought forth water, he thought, 'What a good opportunity to have a bath. Moses removed his clothes, put them aside on the rock and entered the water.
When he got out and wanted to dress, his clothes had vanished. A Palestinian had stolen them!

The Palestinian representative at the UN jumped up furiously and shouted, 'What are you talking about? The Palestinians weren't there then.'
The Israeli representative smiled and said, 'And now that we have made that clear, I will begin my speech.'


---
---
---



Pleased with what you read'
The Brit-Am enterprise is a Biblical work.
God willing, they who assist Brit-Am will be blessed.
Brit-Am depends on contributions alongside purchases of our publications

Click Here to make an offering.
Click Here to view our publications.
Past Issues of
Jerusalem News and New Jerusalem News.



Home