JN-992
Jerusalem News
News Features Concerning the State of Israel, the Jewish People, as well as Nations amongst whom we find a significant proportion of descendants from the Lost Ten Tribes.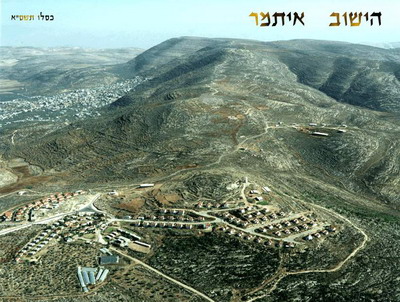 Members of the Fogel Family from Itamar; Murdered (March 11, 2011) by Arab Terrorists for being Jewish .

May the God of Israel Avenge Them.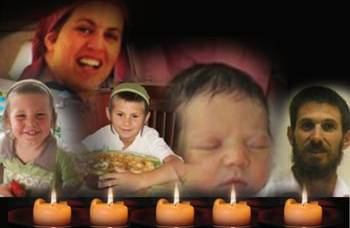 1. This Ongoing War: A Blog
http://thisongoingwar.blogspot.com/
Recommended by Brit-Am.

This blog is run by Arnold and his wife Frima Roth in memory of their daughter, Malki, who was murdered at the age of 15 by ARAB terrorists in the Sbarro

restaurant explosion in Jerusalem.

Arnold is a personal associate of Yair Davidiy from their student days in Australia. We have mentioned this elsewhere.

Together with Malki another 14 were killed and about 130 injured. Most of the victims were children or youths.
http://en.wikipedia.org/wiki/Sbarro_restaurant_suicide_bombing
Anyway the blog, This Ongoing War,
http://thisongoingwar.blogspot.com/
is quite good. It gives up-to-date reports of terror attacks against Israel and missiles fired against us from Gaza etc.
It also has opinion pieces and articles of value that may not be available elsewhere or would not be noticed by the average reader.


---
---
---


2. Some Recent Israeli Agricultural Achievements.
Get ready for Agritech Israel
http://www.mfa.gov.il/MFA/InnovativeIsrael/Get-ready-for-Agritech-Israel-12-Mar-2012.htm
12 Mar 2012
In mid-May, Israel will showcase the latest and greatest agricultural technologies available in the world today.
By Avigayil Kadesh
Extracts:

More than 7,000 foreign visitors from 115 countries will converge on Tel Aviv May 15-17 to find out the newest approaches and inventions to grow better crops, flowers and even fish and dairy cows. Agritech Israel 2012, the 18th International Agricultural Exhibition, is the go-to event for reps from 200 companies along with potential customers from North America, South America, Europe, Africa and Asia.

By now it's a cliche but nevertheless as true as ever, that since the establishment of the state of Israel, its pioneers and entrepreneurs have miraculously succeeded in turning the desert green. Out of sheer necessity because of its location in one of the world's most arid regions, Israel's agriculture sector has turned out one advanced solution after another, revolutionizing concepts in irrigation, recycling, crop storage, drought and disease resistance, biological pest control, and purification and reuse of wastewater for the thirsty needs of agriculture.

So significant is this expo that its organizers initiated a three-day press junket for 28 select journalists from countries such as Kenya, China, Spain, Australia, Turkey and Ukraine, in order to whet their appetite for innovations spearheaded by Israel's agricultural industries. The Ministry for Industry, Trade and Labor supported the tour in cooperation with the ministries of Foreign Affairs, Agriculture and Rural Development and the Israel Export & International Cooperation Institute.

The reporters and bloggers visited a variety of projects involving irrigation methods, research and development, desert agriculture, vineyards, international agricultural cooperation and dairy farming, and met with industrialists and academics.

Israel has always shared its accumulated experience with the rest of the world, making it a logical location for a world-renowned agricultural exhibition and conference. Here's an overview of just a few of the cutting-edge products and research coming out of this tiny desert country.



# Greening the desert in 'greener' ways



The Central and Northern Arava Valley is part of a larger Arava region situated along 180 kilometers (about 112 miles) stretching from the Dead Sea in the north to the southern city of Eilat on the Red Sea coast. This arid strip of land varies in width between three and 10 kilometers as it winds from the mountains of the Negev highlands in the west to the Edom mountains of Jordan in the east.

This is the setting where, in 1986, Central and Northern Arava Research and Development initiated a series of R&D projects. Today they are active in seven agricultural villages -- Neot-HaKikar, Ein-Tamar, Paran, Idan, Hatzeva, Ein-Yahav and Tzofar -- and Ein-Hatzeva, a private farm. The original goal was to serve the development needs of the regional agriculture and farmers in officially declared high-priority areas along the Israeli borders.

But the effect has been much, much broader. Largely as a result of the R&D activities, by 2007 the Arava was the source of about 60 percent of total Israeli exports of fresh vegetables and about 15% of its ornamentals export total.

Director Aylon Gadiel will be explaining the latest developments to visitors at Agritech, too. He says one of the top priorities for Israeli agricultural innovation is making the best use of scarce water resources.

'We do a lot of projects with water usage and everything having to do with irrigation, because we're in an area that is not connected to the national water carrier and all the water we have is saline,' he explains.

'We have to do a lot of research to give answers to growers who are seeking to make better use of water with the quality we have right now. It's irrigation and fertilization together, or what we call 'fertigation,' which is complicated to do with saline water. We also work with desalinated water in small plants we use for research, including a new one that works on a solar basis.'

Fertigation is an evolving field that will require new types of equipment currently being testing at Arava R&D. 'We are always looking for new methods within our limitations,' says Gadiel, and as soon as they're up and running, Israel sends experts to other countries to introduce these advances as it did -- and continues to do -- with drip irrigation. Water scarcity and purity is not only an Israeli concern, after all.

# Reducing pesticide and energy use

Growing global demands for more healthfully grown produce drives another major area of research in Israel.

Arava R&D addresses this in its work with the cultivated area of its region, which amounts to about 35,000 dunams (8,650 acres) consisting mainly of vegetables and flowers raised protectively in greenhouses and shadehouses.

'We deal with a lot of issues involving plant protection because we produce vegetables for export all over the world, and they have to meet many food safety standards including using biological pest control methods,' says Gadiel.

Gadiel explains why the material of the covering is such a crucial concern. 'Because of the high price of energy, conventional methods of heating greenhouses are too expensive, so we are testing a new system that will enable us to save about 70-80% of the cost of the energy now used for heating greenhouses,' he says. 'It's even possible that a new plastic would make enough of a difference so growers would not have to use heating at all.'

The main cash crop in the Arava is peppers, which require less manual labor, and there are also tomatoes, cherry tomatoes, eggplants, melons, watermelons, table grapes, herbs, dates and fresh-cut flowers.

And though it's not an edible export, a growing addition to this bounty is ornamental fish, says Gadiel ' in particular, the very sought-after clownfish made famous by the movie Finding Nemo.

'Today, most of the world's commerce surrounding marine ornamental fish comes from illegal hunting,' he reveals. 'The market is glutted with illegally transferred products. We have developed a protocol for a new species of ornamental fish grown in captivity without affecting the environment. Our Nemo fish is already commercialized and other varieties are in different stages of research at our R&D station.'

Gadiel says that Arava R&D's primary focus is people. 'We do agriculture in the desert, so you can say we're fighting desertification, but more than that we have created a self-supporting, living community in the desert. Many people come from Africa and Asia to see our agritech, and we participate in MASHAV [Israel's Agency for International Development Cooperation] courses all over the world. We show them how we took a piece of desert and made it bloom.'



# Separating pomegranate seeds, and lots more



The ruby-red, seed-filled pomegranate fruit has become a much in-demand 'superfood' around the world as more people hear about its many health benefits. Pomegranates have always grown prolifically in Israel, where they are one of the biblical seven species.

Unlike most other fruit, however, it's the juicy seeds (known botanically as arils) that pack the nutritional punch. And though the whole fruit is beautiful to look at, extracting the seeds at home, and especially for makers of pomegranate juice and fresh packaged seeds for salads, is a labor-intensive and messy business.

At Agritech, Avner Galili of the Israeli company Juran will be demonstrating the ArilSystem, Juran's automated system for rapidly extracting pomegranate arils in commercial quantities.

Where it usually takes a full eight-hour shift for one worker to take out the seeds from 55 pounds of pomegranates, ArilSystem's most powerful model can handle up to nearly 4,000 pounds of fruit in just one hour. Its smallest model can separate the seeds from more than 1,320 pounds. The machinery is operated by two to four workers who never touch the arils. That makes the finished product more hygienic and significantly extends its shelf life.

ArilSystem also separates out the tough peel and inner membranes, a particularly important selling point for the beverage industry since the tannins in pomegranate membranes add a bitter taste to the juice.

In business for more than 45 years, Juran designs and manufactures innovative machinery for agriculture and the food industry to streamline operations and revolutionize tedious processes such as picking, packing and sorting.

Among its products are watermelon de-seeders; tree girdlers (devices that peel away a ring of the outer bark to increase the productivity of fruit trees); unmanned, sensor-guided greenhouse vehicles that can plant, tie, pick and convey produce faster and more safely than humans workers can; flock-management systems for chick hatcheries; sorting and cleaning systems for produce-packing houses; and juicers, freezers, dehydrators, ovens and dryers for the food industry, restaurants and hotels.

Juran also markets its non-toxic, environment friendly anti-corrosion coating material for food-handling machinery; and filtration, reclamation and recycling solutions for industrial wastewater.

Israel leads the world in wastewater reclamation, says Friedman. 'We are the only country that recycles 70 percent of its sewage water for irrigation. We really try to revitalize as much water as possible.'

Some of the latest water purification methods are pioneered by Hebrew University water scientist Avner Adin. They all hinge on various forms of filtering, a technique that Friedman says is easy to understand but hard to implement. Filters easily get clogged, and when they do, they guzzle energy.

'Ideally, water filters wouldn't ever get clogged. Techniques for filtering water must get cheaper and better,' he says. 'In addition, even after the solids are removed, many residual compounds remain, such as pharmaceutical leftovers from animals or humans, which can cause issues. [Soil chemist] Benny Chefetz has gotten a large research grant to devote to identifying these substances and removing them from reclaimed water so that it may become drinkable.'


---
---
---


3. The New Nazis [Come from Islam].


Note from Brit-Am:


Originally an article written by someone else claiming that islam is virtually the same as Nazism was intended to be here. We removed it at the last minute since we do not agree with all of its contents.
Islam does not have to be the same as Naziism.
Certain Islamic extremistis interpret their religion as if it was some type of Nazi code. This may be due to the innate perversity of their characters rather than to Islam itself. Such people should be treated as Nazis. They choose to be what they are. Their religion does not cause it but rather acts as a catalyst for them becoming what they are. This increases the culpability of those who choose to emphasize the violent and murderous threads that do exist instead of the more moderate ones that may also be there.



---
---
---



Pleased with what you read?
The Brit-Am enterprise is a Biblical work.
God willing, they who assist Brit-Am will be blessed.
Brit-Am depends on contributions alongside purchases of our publications

Click Here to make an offering.
Click Here to view our publications.
Archive of
Jerusalem News from no. 971 onwards.

Past Issues of
New Jerusalem News and (the old)Jerusalem News.



Home