News Features Concerning the State of Israel, the Jewish People, as well as Nations amongst whom we find a significant proportion of descendants from the Lost Ten Tribes.

JN-973.

Jerusalem News.




2 December 2011, 6 Kislev 5712


Contents:
1. Iraq still the Key to World Energy Needs! The Coming Oil-Shale Revolution?
by Aymenn Jawad Al-Tamimi
2. Poland fears German 'inactivity' more than German power
By Honor Mahony
3. Cairo rally: One day we'll kill all Jews.
4. Quisling Organization, "Peace Now" Funded by Governments of UK, Norway, and Germany.
5. Hatred of the Jews is the Motivating Factor of Palestinian Nationalism.
Palestinian Authority Symbolizes New Anti-Semitism.
The PA is a symbol of new anti-Semitism disguised as anti-Zionism, says the president of Latin American's Zionists.
By Tzvi Ben Gedalyahu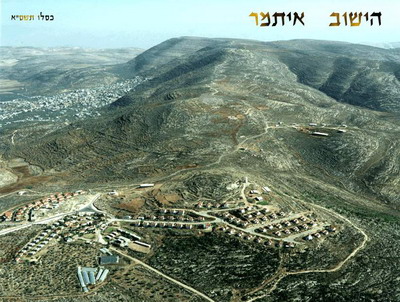 Members of the Fogel Family from Itamar; Murdered (March 11, 2011) by Arab Terrorists for being Jewish .

May the God of Israel Avenge Them.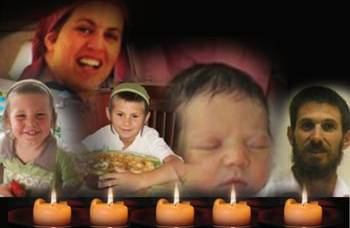 1. Iraq still the Key to World Energy Needs!
The Coming Oil-Shale Revolution?
by Aymenn Jawad Al-Tamimi
Israel National News
http://www.aymennjawad.org/
10779/oil-shale-revolution
Extracts:

To preface, when it comes to global petroleum supplies, a distinction is drawn between "conventional" and "unconventional" oil reserves. The former are still in abundance in oil fields throughout the Middle East, and petroleum is produced from them simply by drilling at oil wells. Unconventional reserves include tar sands and oil shale: the latter is a form of sedimentary rock that must first be decomposed at high temperatures before crude oil can be obtained for refinement.

In terms of reserves, it is estimated that conventional sources across the world can yield around 1.2 trillion barrels, while in the United States alone, anywhere between 500 billion and 1.1 trillion barrels are thought to be recoverable from oil shale. An immediately astonishing observation to draw is the low-end of the estimates for U.S. oil shale, which is still around twice as large as Saudi Arabia's total reserves.

What makes this issue particularly relevant now is the emergence of reports on a potential breakthrough in oil shale extraction technology. Traditionally, extraction of oil shale has required the use of a method known as "fracking," or "hydraulic fracturing" (to use the more technical term).

Hydraulic fracturing, however, has raised concerns because of issues such as contamination of groundwater and air pollution, besides the large amounts of water required for the process. The high water usage is particularly problematic in the Southwestern states that contain most of the United States' oil shale reserves and are under water stress owing to drought in recent years.

Nonetheless, companies such as Chevron are now looking into the use of propane gel rather than water. Not only does this method require no water, but it also makes more sense from a technical point of view. As one former Halliburton Co engineer pointed out, "It's an ideal liquid to crack the rock open with because it does not damage the rock like water would." Accordingly, this pioneering process, despite some worries over propane gel's flammability, is increasingly being given the green light by regulators in Canada and the United States.

In light of these developments, the chief executive of Saudi Arabia's state-owned oil company- Aramco- has come to acknowledge that the development of large oil shale reserves in North America looks set to shift the monopoly over global energy supplies increasingly away from the Middle East. Indeed, Saudi Arabia has now halted a $100 billion expansion program that aims to expand Saudi output to 15 million barrels per day (bpd) by 2020.

As regards the former question, there is still one sign that appears to point to uncertainty. Despite anticipated increases in oil shale production, the fact remains that conventional oil will always be much cheaper to extract and use. Linked to this point is the International Energy Agency's recent report that predicts Iraq will be the largest contributor to the growth in global oil production over the next 25 years. Iraqi crude, like that in Saudi Arabia, is perhaps the least expensive oil to extract in the world at only a few dollars per barrel.

Since state-control (which still exists) over the Iraqi oil industry and international sanctions have meant that for many years Iraq has produced oil largely for domestic consumption, there is still potential for exploration and discovery of new reserves in the country, hence, for instance, the recent exploration deal signed between ExxonMobil and the Kurdistan Regional Government in Iraq.

Since the 2003 invasion, Iraq has been able to secure numerous contracts with foreign firms in an effort to undergo a massive expansion in production for the international market, and output can only be expected to increase over the coming years. Peak oil for Iraq is not expected to occur until at least 2036.

... what Daniel Pipes terms the "Islamic revival" coincided with the surge in oil prices in the 1970s and 1980s, and so many analysts have drawn a major link between the two events. End the oil dependence, so the reasoning goes, and Saudi Arabia will be exhausted of petrodollars to fund and spread its Wahhabi ideology.

However, I remain skeptical of such claims, which appear to reduce simplistically the growth in Islamist ideology to a single cause. Of course, funds from Saudi Arabia have led to an upsurge in the Wahhabism in countries like Bosnia, where an individual influenced by the Wahhabi movement growing in Bosnia- Mevlid Jasarevic- opened fire on the American embassy in Sarajevo.

Moreover, we see that in Egypt with the Muslim Brotherhood, Pakistan with its numerous Islamist movements, Tunisia with its an-Nahda movement, Yemen with al-Qa'ida, Somalia with ash-Shabaab, and Sudan with its regime under Omar al-Bashir (to name just a few), Islamism enjoys success without dependence on financial boosts from petroleum profits.

As Pipes noted back in 2002: "Oil revenues helped give militant Islam a start; but once up and running, it [militant Islam] no longer depends on this financial boost as shown by oil revenues having several times in the intervening years gone down without a noticeable reduction in militant Islam's steady gains."

In short, therefore, growing energy independence for the West via oil shale (a pleasing development in its own right) seems unlikely to hamper significantly the problem of Islamist ideology.


---
---
---

2. Poland fears German 'inactivity' more than German power
http://euobserver.com/19/114424
28.11.11 @ 22:20
By Honor Mahony

Extracts:

BRUSSELS - Poland has issued an extraordinary appeal to Berlin to do all it takes to save the eurozone, saying that only Germany can manage the task and has a "special responsibility" to do so given its history.

In a speech in Berlin on Monday evening (28 November), Polish foreign minister Radoslaw Sikorski berated Germany for its lack of action, with German Chancellor Angela Merkel widely seen as holding the eurozone's future in her hands.

"I will probably be the first Polish foreign minister in history to say so, but here it is: I fear German power less than I am beginning to fear German inactivity. You have become Europe's indispensable nation."

Sikorski's words are remarkable for their candour. While there has been much muttering in other capitals about what Germany should or should not be doing, Poland is the first to come right out and say it aloud.

The Polish minister hit back at the dominant political discourse in Germany, which has focussed on the country's budgetary discipline compared to profligate southern countries as well as the potential extra burden to German taxpayers of mutualising eurozone debt.

"We ask that Germany admits that she is the biggest beneficiary of the current arrangements and therefore that she has the biggest obligation to make them sustainable," said Sikorski, adding that because investors are shunning riskier countries Berlin's "borrowing costs have been lower than they would have been in normal times."

He also underlined that Berlin has not always practised the fiscal discipline it is now preaching, having "also broken" the euro's deficit rules while German banks "recklessly bought risky bonds."

In a statement all the more powerful because of the two countries' World War II history, Sikorski noted that Germany has a "special responsibility to preserve peace and democracy on the Continent."

His words come as the eurozone crisis appears to be deepening further still. A poor German sovereign bond auction last week sparked fears that even the EU's economic powerhouse may be engulfed by the debt problems.

Meanwhile, a report on Monday by the OECD, an international think tank in Paris, offered more gloom. It predicted that the eurozone economy would be almost at a standstill (0.2% growth) next year.

"The euro area crisis represents the key risk to the world economy at present," said the report and warned of a "deep recession" if the eurozone collapses.


---
---
---

3. Cairo rally: One day we'll kill all Jews
http://www.ynetnews.com/articles/
1,7340,L-4153207,00.html

Muslim Brotherhood holds venomous anti-Israel rally in Cairo mosque Friday; Islamic activists chant: Tel Aviv, judgment day has come

Eldad Beck
Published: 11.25.11, 20:29 / Israel News
Extracts:
Arab hate: A Muslim Brotherhood rally in Cairo's most prominent mosque Friday turned into a venomous anti-Israel protest, with attendants vowing to "one day kill all Jews."

Some 5,000 people joined the rally, called to promote the "battle against Jerusalem's Judaization." The event coincided with the anniversary of the United Nations' partition plan in 1947, which called for the establishment of a Jewish state.

Speakers at the event delivered impassioned, hateful speeches against Israel, slamming the "Zionist occupiers" and the "treacherous Jews." Upon leaving the rally, worshippers were given small flags, with Egypt's flag on one side and the Palestinian flag on the other, as well as maps of Jerusalem's Old City detailing where "Zionists are aiming to change Jerusalem's Muslim character."

Spiritual leader Dr. Ahmed al-Tayeb charged in his speech that to this day Jews everywhere in the world are seeking to prevent Islamic and Egyptian unity.

"In order to build Egypt, we must be one. Politics is insufficient. Faith in Allah is the basis for everything," he said. "The al-Aqsa Mosque is currently under an offensive by the Jews, we shall not allow the Zionists to Judaize al-Quds (Jerusalem.) We are telling Israel and Europe that we shall not allow even one stone to be moved there."

Muslim Brotherhood spokesmen, as well as Palestinian guest speakers, made explicit calls for Jihad and for liberating the whole of Palestine. Time and again, a Koran quote vowing that "one day we shall kill all the Jews" was uttered at the site. Meanwhile, businessmen in the crowd were urged to invest funds in Jerusalem in order to prevent the acquisition of land and homes by Jews.

Throughout the event, Muslim Brotherhood activists chanted: "Tel Aviv, Tel Aviv, judgment day has come."

Speaking to Ynet outside the mosque following the prayer, elementary school teacher Ala al-Din said that "all Egyptian Muslims are willing to embark on Jihad for the sake of Palestine."

"Why is the US losing in Afghanistan? Because the other side is willing and wants to die. We have a different mentality than that of the Americans and Jews," he said.

Eldad Beck is reporting from Cairo on behalf of Ynet and Yedioth Ahronoth.


---
---
---

4. Quisling Organization, "Peace Now" Funded by Governments of UK, Norway, and Germany.
This body works against the State of Israel.
What interest do these foreign governments have in undermining the Jewish presence in Judah and Samaria?
Why are they against the Jewish People?


---
---
---

5. Hatred of the Jews is the Motivating Factor of Palestinian Nationalism
Palestinian Authority Symbolizes New Anti-Semitism?
The PA is a symbol of new anti-Semitism disguised as anti-Zionism, says the president of Latin American's Zionists.
By Tzvi Ben Gedalyahu
First Publish: 11/22/2011, 11:12 AM
The Palestinian Authority (PA) is a symbol of the new anti-Semitism disguised as anti-Zionism
http://www.israelnationalnews.
com/News/News.aspx/149990
Extracts:
The Palestinian Authority (PA) is a symbol of the new anti-Semitism disguised as anti-Zionism, according to Dr. Gerardo Stuczynski, the president of the Latin American Zionist Confederation... He asserted that the PA is popular because of the new anti-Semitism that "states that all the peoples of the world have the right to self-determination, except the Jewish people. That is why Zionism is illegitimate and Israel is the only country that has no right to exist.

This completely disproportionate solidarity is not due so much to the concern for the Palestinians but to the fact that it is fundamentally anti-Israeli. ...He charged that anti-Zionists have turned the United Nations "into an instrument to promote anti-Semitism and offers Palestinians a podium so that their words have more repercussion" while allowing Iranian President Mahmoud Ahmadinejad to state that Israel must be wiped off the map.

Food for Thought by Steven Shamrak
One million Hindus were forcefully converted to Islam and over three million innocent Hindu refugees escaped, in fear for their lives, to India during the war, when Bangladesh gained independence from Pakistan. None of the 'heart-bleeding' human right activists have been demanding their return, and return of their children and grandchildren, to Bangladesh !







---
---
---



Pleased with what you read'
The Brit-Am enterprise is a Biblical work.
God willing, they who assist Brit-Am will be blessed.
Brit-Am depends on contributions alongside purchases of our publications

Click Here to make an offering.
Click Here to view our publications.
Archive of
Jerusalem News from no. 971 onwards.

Past Issues of
New Jerusalem News and (the old)Jerusalem News.



Home