Brit-Am Ephraimite Forum no. 83
Brit-Am Ephraimite Discussion. News and Issues concerning the Lost Ten Tribes and Judah in the World Today.

For Previous issues see:
Ephraimite Forum Archives



Ephraimite
Forum

no.82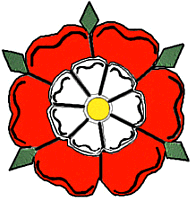 The Brit-Am Rose
Official Symbol of Brit-Am


Extracts:
Avraham Biran, an archaeologist of biblical sites who excavated Tel Dan, an ancient city along Israel?s northern border, and uncovered an unexpected stone fragment bearing what might be the earliest reference to the House of David, died on Sept. 16 in Jerusalem. He was 98.

Rina Castelnuovo for The New York Times

Avraham Biran in 1999. He wrote ?Biblical Dan,? a book about Tel Dan, the ancient city in northern Israel that he excavated.

Dr. Biran?s death was confirmed by a spokesman from Hebrew Union College-Jewish Institute of Religion in Jerusalem, where Dr. Biran directed the institute?s school of biblical archaeology.

In 1993, after nearly three decades of digging at Dan, which is on the Syrian border and near the headwaters of the Jordan River, Dr. Biran and his colleagues discovered a foot-long piece of stone with a partial inscription in Early Aramaic.

The archaeologists were able to decipher text on what was possibly a monument to commemorate victory in battle by a king of Aram over Israel. The inscription, which contained the words House of David, was dated to the ninth century B.C. and was hailed by biblical scholars as a unique find and evidence of the antiquity of King David's lineage. Some scholars, however, have questioned the interpretation of the discovery and even the existence of King David.

Dr. Biran attributed the find to good luck and said that in archaeological fieldwork, "it's all chance, whatever you do." Indeed, the earthen mound of Dan, or Tel Dan, was chosen almost by chance. In 1966, Dr. Biran rushed to the scene when Israel's military tensions with Syria were on the rise and the 50-acre mound was in danger of being shelled or covered by fortifications. He persuaded the Israeli Army to let him excavate Dan's southern slope and found signs of human habitation dating from the fifth millennium B.C.

It was already known that the Bible, in the Book of Kings, refers to Dan as the city of the Golden Calf. The Israelite king Jeroboam placed a gilded idol in a shrine for his subjects to worship there, probably in the ninth century B.C.

Although Dr. Biran and his collaborators never found the calf, they did discover the remains of a mud-brick city gate of the Middle Bronze Age and tombs from the Late Bronze Age. After sifting through layers that contained pottery shards from Roman times, they also established that Israelite tribes probably arrived in the 12th century B.C. and later used the site as a fortress for defending against raids by Syrian tribes. He peeled away Dan's complex historical passage in a book, "Biblical Dan."

Before beginning his work at Tel Dan, Dr. Biran had been a diplomat and government official and had nearly died when he was working for the Palestinian government in 1938. While riding in a military convoy, Dr. Biran's car rolled over a land mine, which killed the three passengers in the back seat. Dr. Biran, who was driving, emerged unscathed, as did a police officer next to him. They staggered from the car, only to be attacked by gunmen, who shot the police officer in the face.

In the 1950s, he served as Israel?s consul general in Los Angeles before being appointed director of the Israel Department of Antiquities and Museums in 1961. As director, Dr. Biran oversaw excavations and in the 1970s helped negotiate publication of parts of the Dead Sea Scrolls, then held in the Palestine Archaeological Museum in East Jerusalem.

Avraham Bergman was born in Palestine. He later changed his surname to Biran, which is derived from a Hebrew word for capital. At the time, in the late 1940s, he was a deputy military governor of Jerusalem, the capital of the newly formed Jewish state. He received his doctorate in archaeology from Johns Hopkins University in 1935.

In 1999, Dr. Biran reflected on the relevance of studies of ancient settlements: "What is historical in the Bible is not for me to say. I will not enter into that."

"All I will say," he continued, "is that if there is a reference in the Bible to a city, Dan, what at an earlier time was called Laish, in the second millennium B.C., I have such a city."

---
---
---
---
---


To Make an Offering to Brit-Am

Send a check to
Brit-Am
POB 595
Jerusalem 91004
Israel

or deposit a donation in our
PayPal Account
http://britam.org/books.html#donate





Contribute to Brit-Am

Correspond with us
Send Comments or Criticisms
You may not always receive an immediate answer but anything you say will be considered and appreciated
Send us an
e-mail

Books and Offering Opportunities

Main Page