Brit-Am Ephraimite Forum no. 50
Brit-Am Ephraimite Discussion. News and Issues concerning the Lost Ten Tribes and Judah in the World Today.

For Previous issues see:
Ephraimite Forum Archives



Ephraimite
Forum

no.50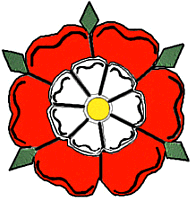 The Brit-Am Rose
Official Symbol of Brit-Am


Ephraimite Forum-50
Date: 7/April/08 2nd Nissan 5768
Contents:
1. Palestinian Trivia
2. Archaeology: Brit-Am Version of
Explorator
10.49
3. Archaeology: Brit-Am Version of
Explorator
10.50
Site Contents by Subject
Home
Research
Revelation
Reconciliation


Publications
Site Map
Contents in Alphabetical Order

This Site


1. Palestinian Trivia
http://en.wikipedia.org/wiki/Palestinian
Extracts:
In total, an estimated 600,000 Palestinians are thought to reside in the Americas. Arab Palestinian emigration to South America began for economic reasons that pre-dated the Arab-Israeli conflict, but continued to grow thereafter.[69] Many emigrants were from the Bethlehem area. Those emigrating to Latin America were mainly Christian. Half of those of Palestinian origin in Latin America live in Chile. El Salvador[70] and Honduras[71] also have substantial Arab Palestinian populations. These two countries have had presidents of Palestinian ancestry (in El Salvador Antonio Saca, currently serving; in Honduras Carlos Roberto Flores Facusse). Belize, which has a smaller Palestinian population, has a Palestinian minister - Said Musa.[72] Schafik Jorge Handal, Salvadoran politician and former guerrilla leader, was the son of Palestinian immigrants.[73]

Much of the local Palestinian population in Nablus, for example, is believed to be descended from Samaritans who converted to Islam.[108] Even today, certain Nabulsi family names including Muslimani, Yaish, and Shakshir among others, are associated with Samaritan ancestry.[108]

Arabic onomastic elements began to appear in Edomite inscriptions starting in the 6th century BC, and are nearly universal in the inscriptions of the Nabataeans, who arrived in today's Jordan in the 4th-3rd centuries BC.[109] It has thus been suggested that the present day Bedouins of the region may have their origins as early as this period. A few Bedouin are found as far north as Galilee; however, these seem to be much later arrivals, rather than descendants of the Arabs that Sargon II settled in Samaria in 720 BC. The term "Arab", as well as the presence of Arabs in the Syrian desert and the Fertile Crescent, is first seen in the Assyrian sources from the 9th century bce (Eph'al 1984).[110]


---
---


2. Archaeology: Brit-Am Version of

Explorator

10.49
From: david meadows <rogueclassicist@gmail.com>
================================================================
explorator 10.49 March 30, 2008
================================================================

================================================================
ANCIENT NEAR EAST AND EGYPT
================================================================

Sabaen remains from Yemen:

http://www.yemenpost.net/22/LocalNews/20084.htm

Overviewish thing on Ramat Rachel:

http://catholiccourier.com/tmp1.cfm?nid=76&articleid=100495

Interesting National Geographic video on Egypt's 'City of the Dead':

http://news.nationalgeographic.com/news/2008/03/080328-cemetery-video-ap.html

The Temple Mount saga is getting weird:

http://afp.google.com/article/ALeqM5gqKLsrw_vAzHpA0MubslDP55VLgg

A somewhat iffy item on the Copper Scroll:

http://www.cbn.com/CBNnews/347306.aspx

Hurva Synagogue is being rebuilt:

http://tinyurl.com/2o4zzt (JPost)


================================================================
EUROPE AND THE UK (+ Ireland)
================================================================

Rethinking Anglo Saxon burial practices:

http://tinyurl.com/2errva

A metal detectorist has found a Viking jug handle on a Silloth
beach:

http://www.newsandstar.co.uk/news/1.61822

The Time Team folks think they have found evidence of Welsh links
to King Harald (reading an awful lot into one potsherd, no?):

http://tinyurl.com/2467vd

Seahenge is returning to Norfolk:

http://news.bbc.co.uk/1/hi/england/7312429.stm

Analyzing the skulls of some 'Tower lions':

http://news.bbc.co.uk/1/hi/sci/tech/7311134.stm
http://www.telegraph.co.uk/earth/main.jhtml?xml=/earth/2008/03/25/scilion125.xml
http://www.timesonline.co.uk/tol/news/uk/science/article3613501.ece


================================================================
NORTH AMERICA
================================================================
I'm not sure whether we've mentioned this 'peopling of the
Americas' evidence/theory or not (there have been so many
versions of various ones in the past couple of weeks):

http://www.nationalpost.com/news/story.html?id=396609
http://www.newkerala.com/one.php?action=fullnews&id=39597

Florida is the latest state to apologize for slavery:

http://www.nytimes.com/2008/03/27/us/27florida.html
================================================================
OTHER ITEMS OF INTEREST
================================================================

On Crusaders' genetic legacy in the Middle East:

http://news.bbc.co.uk/1/hi/sci/tech/7316281.stm

Linking Siberian and Native American languages:

http://news.nationalgeographic.com/news/2008/03/080326-language-link.html


Researchers have found and played a recording which predates
Edison:

http://www.nytimes.com/2008/03/27/arts/27soun.html
http://news.bbc.co.uk/2/hi/technology/7318180.stm

More coverage of that Necho voyage recreation:

http://www.thisisdorset.net/display.var.2140045.0.ready_to_sail_into_history.php

================================================================
TOURISTY THINGS
================================================================
Gozo:

http://tinyurl.com/2u6lem
================================================================
DIG DIARIES/BLOGS
================================================================
Tel Dan:

http://teldan.wordpress.com/

================================================================
PERFORMANCES AND THEATRE-RELATED
================================================================
The Tudors (TV):

http://www.nytimes.com/2008/03/28/arts/television/28tudo.html


---
---


3. Archaeology: Brit-Am Version of

Explorator

10.50
From: david meadows <rogueclassicist@gmail.com>
================================================================
ANCIENT NEAR EAST AND EGYPT
================================================================
A cuneiform tablet is being connected to the destruction of
Sodom and Gomorrah (numerous problems with this, I suspect):

http://www.timesonline.co.uk/tol/news/uk/science/article3649054.ece
http://www.newkerala.com/one.php?action=fullnews&id=41885
http://www.telegraph.co.uk/earth/main.jhtml?xml=/earth/2008/03/31/scitablet131.xml
http://tinyurl.com/5637et
http://www.dailymail.co.uk/pages/live/articles/news/news.html?in_article_id=551010&in_page_id=1770

A find at a market in Cairo suggests Tutankhamun played marbles:

http://tinyurl.com/55wa57 (ET)

... and evidence of globalization at Ramat Rachel:

http://www.sciencedaily.com/releases/2008/04/080402120504.htm

A lecture on Kathleen Kenyon:

http://www.baylor.edu/lariat/news.php?action=story&story=50176

Plans are afoot for Tiberias:

http://tinyurl.com/67ecpw (JPost)
http://www.antiquities.org.il/article_Item_eng.asp?sec_id=25&subj_id=240&id=1366&module_id=#as


I think we've already mentioned these First Temple remains:

http://tinyurl.com/64ovyu (CJN)

Inauspicious date on this Ark of the Covenant story:

http://www.cbn.com/CBNnews/348570.aspx

Nice video of the 'sifting' going on at Temple Mount:

http://www.sourceflix.com/vid_sifting.htm

================================================================
ANCIENT GREECE AND ROME (AND CLASSICS)
================================================================
On Minoan DNA:

http://tinyurl.com/5wluw8 (Kathimerini)

Nice article on ancient science/engineering:

http://www.nytimes.com/2008/04/01/science/01clas.html

================================================================
EUROPE AND THE UK (+ Ireland)
================================================================
They're digging at Stonehenge:

http://arts.guardian.co.uk/art/heritage/story/0,,2269815,00.html
http://news.yahoo.com/s/nm/20080331/sc_nm/britain_stonehenge_dc_1
http://www.telegraph.co.uk/news/main.jhtml?xml=/news/2008/03/31/nstonehenge131.xml
http://www.independent.co.uk/news/uk/home-news/first-stonehenge-dig-in-44-years-802950.html
http://www.independent.co.uk/news/uk/this-britain/the-secret-of-stonehenge-803113.html
http://www.ft.com/cms/s/4610b5ec-ff74-11dc-b556-000077b07658.html
http://news.bbc.co.uk/1/hi/sci/tech/7322134.stm
http://www.dailymail.co.uk/pages/live/articles/news/news.html?in_article_id=551668&in_page_id=1770
http://news.yahoo.com/s/afp/britainarchaeologyhistoryheritage

cf:

http://www.telegraph.co.uk/opinion/main.jhtml?xml=/opinion/2008/04/02/do0207.xml

... and there's a dig diary online:

http://www.bbc.co.uk/history/programmes/stonehenge/

Possible earliest straightforward evidence of whaling (from
Russia):

http://www.eurekalert.org/pub_releases/2008-04/uoaf-rrt040408.php
http://tinyurl.com/yu9pyt (DI)


Viking-era Arab coins from near Stockholm (!):

http://news.bbc.co.uk/1/hi/world/europe/7330540.stm

... while there's a major Viking conference coming up:

http://www.eurekalert.org/pub_releases/2008-03/uon-fbt033108.php

================================================================
NORTH AMERICA
================================================================
Interesting underwater archaeology report about 16th century
Basque remains in Red Bay:

http://www.cnw.ca/fr/releases/archive/April2008/04/c2586.html

Plenty of press coverage for the extraction of some human
DNA from feces found in Oregon which suggest ties to Siberia:

http://www.eurekalert.org/pub_releases/2008-04/uoc-tvt040308.php
http://www.eurekalert.org/pub_releases/2008-04/uoo-rlb033108.php
http://www.edmontonsun.com/News/World/2008/04/04/5190871-sun.html
(best headline)
http://tinyurl.com/3djwyr (BG)
http://it.moldova.org/stiri/eng/109188/
http://www.sfgate.com/cgi-bin/article.cgi?f=/c/a/2008/04/03/MNHQVUHKI.DTL
http://news.yahoo.com/s/nm/20080403/us_nm/humans_feces_dc_3
http://www.theglobeandmail.com/servlet/story/RTGAM.20080403.woldpoop0303/BNStory/Science/home
http://www.nytimes.com/2008/04/04/science/04fossil.html
http://www.newswise.com/articles/view/539341/?sc=rssn
http://www.npr.org/templates/story/story.php?storyId=89355318
http://news.bbc.co.uk/1/hi/sci/tech/7329505.stm
http://seattletimes.nwsource.com/html/localnews/2004322592_weboldpoop03m.html
http://news.nationalgeographic.com/news/2008/04/080403-first-americans.html
http://www.agencia.fapesp.br/boletim_dentro.php?id=8658


On the continuation of slavery after the Civil War:

http://www.npr.org/templates/story/story.php?storyId=89051115
================================================================
OTHER ITEMS OF INTEREST
================================================================

There's a new Institute for European and Mediterranean Archaeology
at UB:

http://www.buffalo.edu/reporter/vol39/vol39n27/articles/ArchaeologyInst.html

A history of ballet:

http://www.nytimes.com/2008/04/03/arts/dance/03ball.html

The need for accurate time:

http://www.brownalumnimagazine.com/features/clock_work_1948.html


The latest in the Odyssey Marine saga:

http://www.bloomberg.com/apps/news?pid=20601085&sid=aCf8q9KEmHbo&refer=europe

================================================================
DIG DIARIES/BLOGS
================================================================

Tel Dan:

http://teldan.wordpress.com/

---
---
---


To Make an Offering to Brit-Am

Send a check to
Brit-Am
POB 595
Jerusalem 91004
Israel

or deposit a donation in our
PayPal Account
http://britam.org/books.html#donate






Contribute to Brit-Am

Correspond with us
Send Comments or Criticisms
You may not always receive an immediate answer but anything you say will be considered and appreciated
Send us an
e-mail

Books and Offering Opportunities

Main Page